Tamil Nadu CM Stalin meets Singapore firms, urges investment
01 May 2023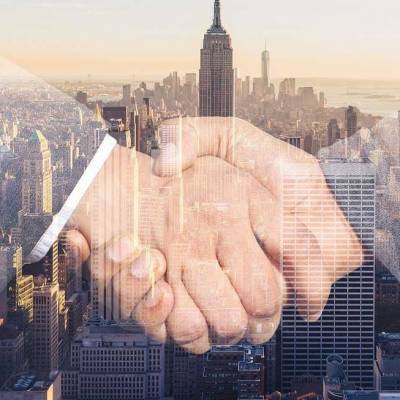 The Tamil Nadu Chief Minister met with top Singapore-based companies and urged them to invest in the state. He is on a two-nation official tour of Singapore and Japan to attract investments to the state and invite investors to the Global Investors Meet.
Singapore's Minister of Trade Relations S. Iswaran welcomed Stalin and said that Tamil Nadu has embarked on an ambitious plan to become a trillion-dollar economy by 2030, and a key thrust is to grow the state's manufacturing and green economy sectors.
According to reports, Singapore's Hi-P signed a Memorandum of Understanding (MoU) with Guidance Tamil Nadu at the investment conclave with the aim to establish its first manufacturing plant in India. Hi-P is a contract manufacturer for the telecommunications, lifestyle and computing industries, specialising in electromechanical components.
To foster closer ties between business communities, the Singapore Indian Chamber of Commerce and Industry (SICCI) and Guidance Tamil Nadu signed an MoU covering investment promotion, research and innovation, trade diversification and supply chain resilience.
"It will facilitate business matchmaking, promote the joint development of new technologies, and open up new opportunities for partnership and strengthening cooperation in new areas," Iswaran said.
After the meetings, Stalin took to Twitter and said, "I had a productive discussion with the heads of major financial and industrial institutions from Singapore. The talks with Dilhan Pillay Sandrasegara, Executive Director and CEO of Temasek, Kim Yin Wong of Sembcorp and Sanjeev Dasgupta of CapitaLand reaffirmed the long-standing relations between Tamil Nadu and Singapore."
"They expressed their keen interest in investing in Tamil Nadu and partnering with us in our journey towards becoming a trillion-dollar economy. I look forward to building and continuing further upon the historical and mutually beneficial partnership between Tamil Nadu and Singapore," the chief minister added.
Singapore's Ministry of Trade and Industry signed an MoU with the State Industries Promotion Corporation of Tamil Nadu (SIPCOT) to cooperate on a "Sustainable Industrial Park" which will serve to develop and test innovative solutions for in manufacturing and trade.
"Our governments are working together to support MSMEs in their journey towards Industry 4.0. Digitalisation, automation, data analytics, and e-commerce can help MSMEs reduce costs, scale up and reach new markets," the Singapore minister said.
Singapore and Tamil Nadu also signed two MoUs on skill development to strengthen people-to-people connections.
Also Read
India's 5G network surpasses 200K mobile sites, sets sights on 6G lead
CM Yogi Adityanath announces new Waterway Development Authority in UP

Related Stories