Telangana launches 'cool roof' policy to beat the heat
01 Apr 2023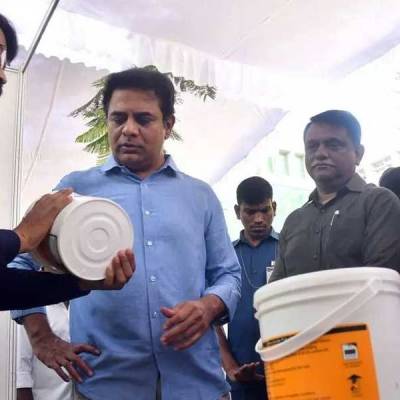 The Telangana Government has implemented a Cool Roof Strategy to lower temperatures in Hyderabad and other metropolitan regions of the State as a result of urban heat islands generating alarm.
The State government has set a goal to "cool roof" 7.5 square kilometres in the first year, including 5 square kilometres in Hyderabad.
Telangana Industries, Municipal Administration, and Urban Development Minister KT Rama Rao stated that the policy is intended to lessen the impact of heat islands and heat stress in the State.
The concept of urban heat islands is receiving more attention due to metropolitan centres reporting 2-4 degrees Celsius warmer temperatures than rural areas, which are feeling the brunt of climate change. Any buildings larger than 600 square yards will be required by the government to incorporate a cool roof during the design phase.
Using paints, tiles, or other materials that reflect sunlight is one way to apply cool roofing.
"We'll make it optional for buildings smaller than 600 square yards. We will inform locals, residential associations, and communities that it won't require more funding. Via the benefits, you will recover your money in two years, he assured.
By 2030, the government plans to cool roof 300 square kilometres, including 200 square kilometres in Hyderabad.
Related Stories