WB transport dept drafting guidelines for 2Ws commercial use
01 Sep 2023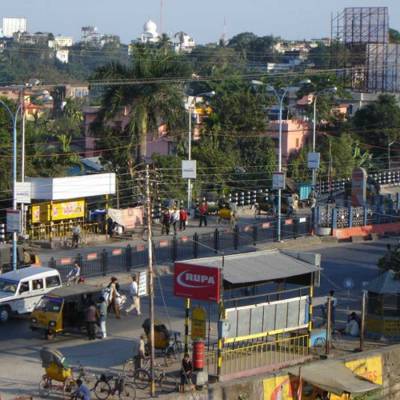 The West Bengal transport department announced that it would soon release comprehensive guidelines to enhance the regulation and safe operation of non-transport two-wheelers for commercial purposes within the state.
According to the official, a meeting was conducted under the leadership of West Bengal Transport Secretary Saumitra Mohan. Various aggregators, such as Ola, Uber, Rapido, InDrive, and online delivery companies like Amazon, Flipkart, Blinkit, Zomato, and Swiggy, were present. The primary focus of the meeting was the unregulated use of non-transport two-wheelers for commercial purposes.
During the recent meeting, it was unanimously decided that all stakeholders, including aggregators, corporate entities, and agencies employing non-transport two-wheelers for commercial purposes without authorization, must be subjected to oversight mechanisms in compliance with the relevant Motor Vehicle Acts and regulations.
The operators made a request to the transport department for assistance in obtaining No Objection Certificates (NOCs) from financial institutions that finance a significant number of these two-wheelers. This request aimed to streamline the process of reclassifying these vehicles into the transport category. Additionally, they urged the department to expedite this reclassification by organizing special camps in addition to the regular procedures.
The transport department pledged to consider the welfare of young unemployed individuals from economically disadvantaged backgrounds while formulating the guidelines.
Furthermore, the aggregators and online delivery companies were informed that the unauthorized and illegal use of non-transport two-wheelers for commercial transportation would no longer be tolerated, as emphasized by the official.
In conclusion, the Transport Secretary urged all participants to submit their written opinions, including any suggestions for inclusion in the forthcoming guidelines.
Also read: 
2 out of 18 pillars set for Hebbal flyover's extra ramp in Bengaluru
https://www.constructionworld.in/transport-infrastructure/highways-and-roads-infrastructure/2-out-of-18-pillars-set-for-hebbal-flyover-s-extra-ramp-in-bengaluru/44635
Panvel to Kasu concretisation complete
https://www.constructionworld.in/transport-infrastructure/highways-and-roads-infrastructure/panvel-to-kasu-concretisation-complete/44629
Related Stories