Mining machinery sales to pick up
01 Nov 2020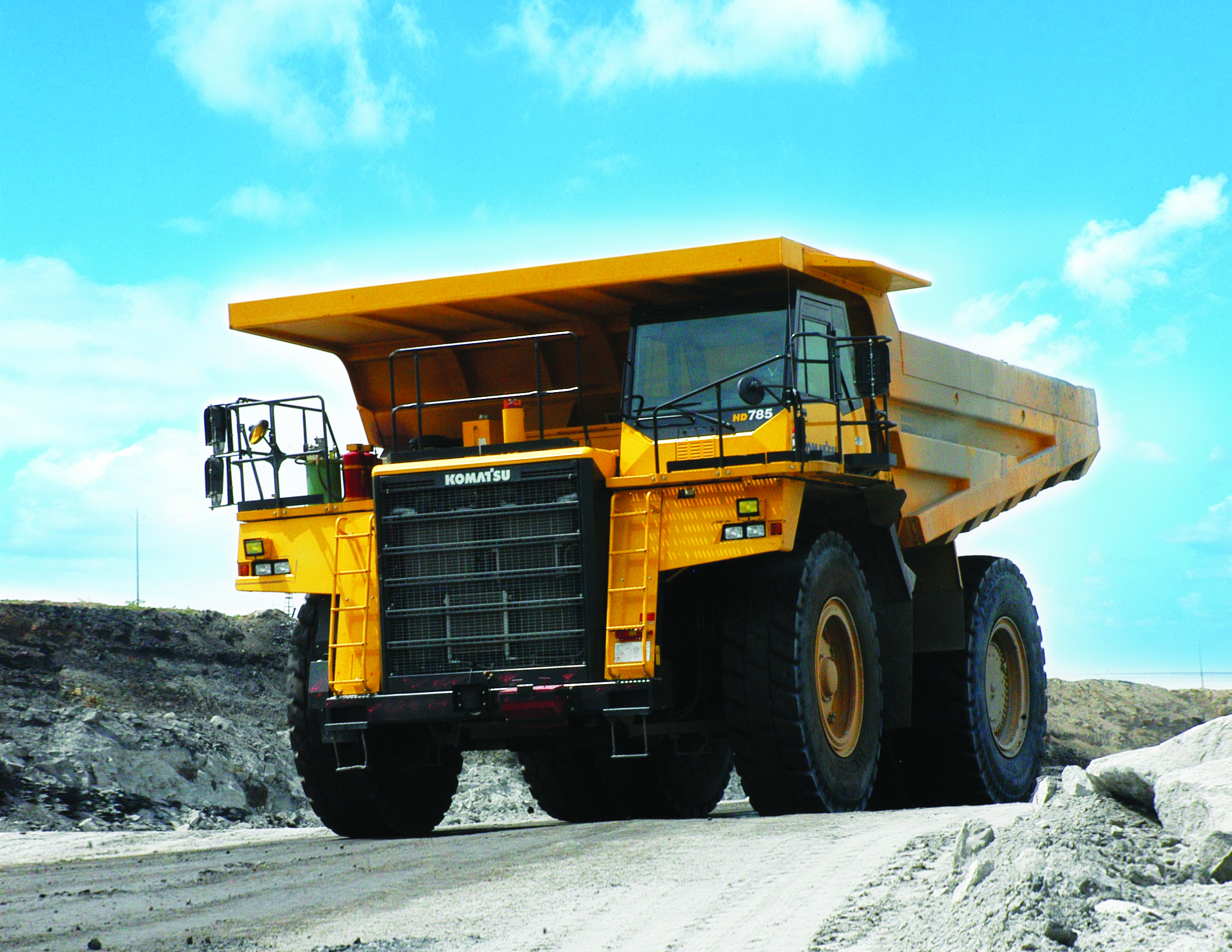 Two major orders for mining equipment from Tata Steel and Coal India have set a positive trend in mining machinery sales. While Tata Steel has placed order for 46 Komatsu mining equipment, Coal India has issued a letter of award to Belaz for 96 high- capacity dump trucks.
With the mining in the country witnessing growth this year and is expected to continue in the coming years after the policy revival, mining companies are seen scaling up their activities. For instance, coal mining has witnessed a major growth this year, according to a report by CARE Ratings. As the report says, "India's coal production continued to increase year-on-year (y-o-y) for the third straight month ended October 2020. Coal production grew by 13.7 per cent y-o-y to 50.7 million tonne (mn t) in October 2020.
During April-October 2020, coal production stood at 304.9 mn t compared to 316 mn t in the corresponding period of FY20, down by 3.5 per cent." Coal production was impacted during April-July 2020 due to the Covid-19 induced lockdown which hampered demand from the user industries. During this period coal production fell by 13.6 per cent as compared to the corresponding period in 2019. However, with easing of lockdown restrictions industrial activity picked up and coal production also saw substantial growth from August 2020 onwards, according to the report. Coal production registered 13.5 per cent growth during August-October 2020 compared to the corresponding year-ago period. At the same time, despatch of coal to user industries grew by 20.3 per cent to 54.5 mn t in October 2020 compared to October 2019. Also, output of steel sector grew by 0.9 per cent in September, its first positive growth after six consecutive months of negative growth. This positive growth trend is expected to accelerate the iron ore mining in the coming years.
In order to meet the escalating demand for mining equipment in this scenario, certain mining majors are in buying mode. The steel major Tata Steel has ordered 46 units of Komatsu mining equipment from the Construction and Mining Equipment Business of Larsen & Toubro. The order comprises 41 units of Komatsu HD785-7 (100 tonne dump truck), three units of Komatsu WA900-3E0 (9 cu m wheel loader) and two units of Komatsu D275A-5R (410 hp crawler dozer). The scope includes supply of equipment and full maintenance contract for 60,000 hr of equipment operation. Out of these 46 units, 26 units will be deployed at Tata Steel's iron ore mines at Joda, Noamundi and Khondbond in Odisha, while 20 units of Komatsu 100 tonne dump trucks will be deployed at Tata Steel's West Bokaro Coal Mines in Jharkhand.
Coal India (CIL) is modernising its fleet with higher capacity mining machinery to improve the productivity and efficiency in mining. According to a CIL press release, the coal major has issued a letter of award of Rs 29 billion to Belaz, the Belarus-based mining equipment manufacturer, for the purchase of 96 dumpers of 240 tonne capacity.
The purchase package includes the cost of the dumpers and spares for eight years including the one year warranty period. The first batch of six dumpers would start rolling in within eight months of signing of the contract. Thereafter, on CIL's green signal of their performance, the remaining quantity would be delivered in batches of four every month, according to the press release.
CIL had earlier procured 77 dumpers of 150 tonne capacity from Belaz for Gevra project. To be operationalised in five opencast projects of Northern Coalfields (NCL), in a first, CIL has ordered 102 units of 190 tonne capacity dumpers from Caterpillar. While NCL projects account for 84 of these 102, the remaining 18 are deployed in Rajmahal project of Eastern Coalfields.
Mining equipment players gearing up
Mining in India is on an upward trend this year, in spite of the Covid-19 pandemic impact, there is an increased mining activity in the country. As this trend is expected to continue, major mining equipment players are gearing up to meet an expected increase in demand for mining equipment. The Indian public sector mining equipment player BEML is all set to meet the demands with its range of products. According to
MV Rajasekhar, Director (Mining & Construction), BEML,
with the revival of mining policy and commencement of commercial mining, the number of operative mines will increase leading to rise in domestic coal production and emergence of new opportunities. "BEML with its capacity and capability is fully prepared to meet the demands from the upcoming new projects. Further, supported by its infrastructure, R&D and resources, BEML is fully geared up to meet the present and future challenges of the mining industry," he adds.
Hemant Mathur, Assistant Vice President—Sales and Marketing, Tata Hitachi, is of the view that the new initiatives in commercial coal mining will lead to improvement in the efficiency of mining operations, for which the mining equipment manufacturers will increase the demand for technically and technologically advanced mining equipment coming into India." However, he sees some challenges in mining equipment sales due to liquidity issues. "The miners involved in the mining activities have limited liquidity for purchasing the equipment. The credit has become tough and there are not too many funding agencies/banks to finance the mining equipment. We see a strong demand of mining equipment, but this needs to be supported by banks to lend money and boost the sales," he points out.
Related Stories