Our focus is on digitisation
01 Jun 2022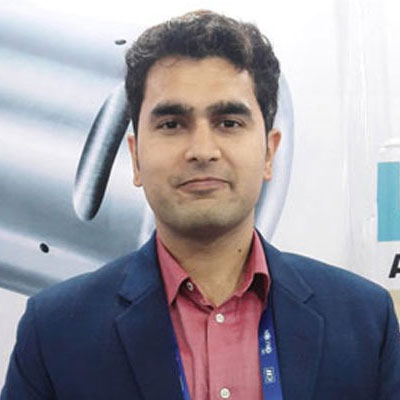 Axle Shaft India is one of the leading manufacturers, suppliers, and exporters of a wide range of industrial products. Vikrant Soni, CEO, Axle Shaft India, shares more on the company's plans.
On display: We are displaying excavator pins and bushes. They are high-wearing parts. We are also displaying rock breaker chisels. Our products have two times better life compared to our competitors. The product, which one of our customers is using right now, has been in use for over 2,000 hours and is still working fine. So, it is actually the combination of the right raw material and heat treatment, which we look after. Every single item displayed at the expo is Made in India.
The price rise challenge: We don't see the increase in raw material prices as a challenge; however, the price-conscious market is. The market keeps fluctuating. Earlier there used to be a difference of only Rs. 5 to Rs. 7. Else, selling our product has never been a challenge.
Demand drivers: South India has always been my focus. People in North India are price conscious. We are not directly exporting, but are planning to. We do supply materials to some of the export members.
In the pipeline: Expansion has always been something that we at Axle Shaft look forward to. Recently, we have shifted to the new plant that is supported with a new set of machines. We are focusing on digitisation. We are already working on a new ERP software for our complete system.
Related Stories