Sakthi Kumar of Schwing Stetter: I expect this to be our best year
01 Aug 2021
Long Read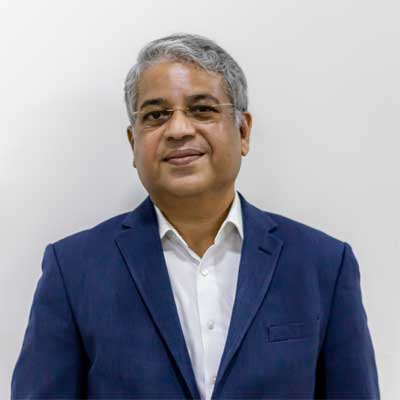 Schwing Stetter is the name synonymous in the concrete equipment segment. Over the years, the company has introduced several path-breaking products in the Indian concrete pumping industry such as SP8800 concrete pumps, CP 30 batching plants and the 10 cu m truck mixers, which became synonymous within the RMC industry.
During an interview with Pratap Padode, Founder and Editor-in-Chief, Equipment India, VG Sakthi Kumar, Managing Director, Schwing Stetter (India), said, "Schwing Stetter has provided full range of batching plants and allied equipment for high speed rail (bullet train – Ahmedabad to Mumbai), and fully-built shotcrete machine's TSR 30.14 for tunnelling applications."
Recently, Schwing Stetter India inaugurated its fifth manufacturing facility in Cheyyar, Tamil Nadu. The state-of-the-art integrated facility of 52 acres comprising 50,000 m2 of built-up area will now become a global manufacturing hub for Schwing's concrete boom pumps, stationary pumps, self-loading mixers, shotcrete pumps, excavators, wheel loaders and motor graders.
Said Sakthi Kumar, "Schwing Stetter was always close to the customer. Using the support of technology, we have taken innovative paths like meeting the customers virtually, having technical discussions and arrive at total concrete solutions without much of human involvement. This is keeping us busy at factory."
On the new factory in Tamil Nadu, Sakthi Kumar said, "This new facility is the beginning of our journey towards Industry 4.0. The smart facility has taken all initiatives to be a sustainable manufacturing unit. The newly inaugurated facility will export to International markets across Africa to ASEAN and cater to the internal needs of Schwing's subsidiaries across the globe."
He added, "With improved S43 SX range in boom placers, our new factory at Cheiyar can give 100-150 boom placers (all ranges) a month."
"Our aftersales support has done similar service where we have serviced the customer via video calls for immediate solutions, apart from giving them regular service. This has helped us to keep our existing clientele happy. As a word of mouth, we have acquired a good number of new customers. And all these with due respect to the safety precautions for Covid-19," added Sakthi Kumar.
Leading the way in automation
"Our range has been built on a global platform, equipped with world-class renowned components, which makes product technological advancements. Apart from this, all our products are telematic-enabled, which provides freedom to customers to monitor machines from anywhere. With our telematics, the customers get higher security, optimum operational efficiency, easier and precise fleet monitoring, which increases machine productivity, reduced costs and improved fleet utilisation," said Sakthi Kumar.
All the factories of Schwing Stetter are focused on ensuring digitalisation of all equipment and production process with an extensive usage of telematics, IoT and robotic machine learning.
Strong export market
Schwing Stetter has its manufacturing units in 12 countries including Germany, Austria, USA, Brazil, Russia, Ostrava, UK, India supported by sales and service centers in France, Netherlands, Austria and Sweden as well as representations in more than 150 countries worldwide. "Europe has been our strongest market," said Schwing Stetter's Managing Director. "In the export market, we have partnered with local companies to take care of our business. Our new dealership network in the export market is becoming active and helping us to increase our market share in those countries."
The company has also committed to skill and train 10,000 workers in nearby districts to make them employable. "The one-month course, accredited by the Infrastructure Equipment Skill Council (IESC) and affiliated to National Skill Development Corporation (NSDC), will train 53 students in two batches. The candidate will be trained in operating three key products – boom pumps, self-loading concrete mixers, and excavators.
"After training and certification through this programme, the candidates can look for a career in verticals such as infrastructure and construction companies," he said.
Positive outlook
"The first half of 2020 was very good, and in the latter half, there was nothing much to show off. Despite a poor second half in 2021, overall it was a decent year for Schwing Stetter. In fact, the year 2020 was the fourth best year for Schwing Stetter. This year, we are running at almost full capacity, and I can guarantee that this will be our best year, even beating our 2018 figures," concludes Sakthi Kumar.
Related Stories