We have put up a robust mechanism to ensure health and safety at sites
01 Dec 2020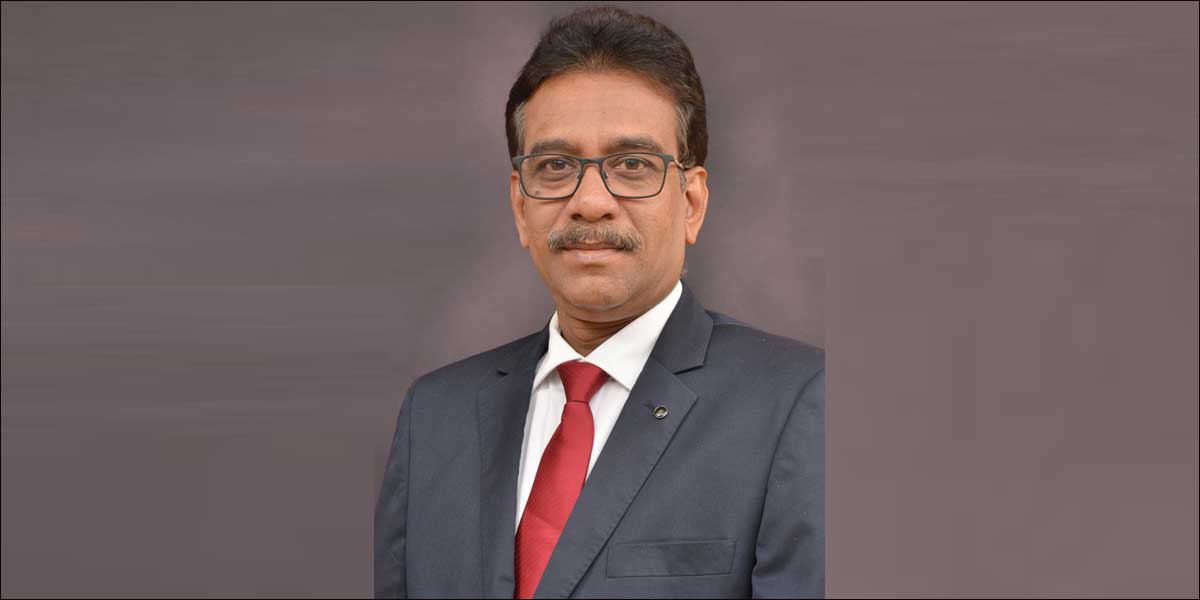 - Prakasan TP, CEO - MEP Business, Sterling and Wilson
Established in 1927 as Wilson Electric Works by the Daruvala family, Sterling and Wilson (S&W) was formed in 1971 with the Shapoorji Pallonji Group taking a 51 per cent stake in the company. Till 1997, the company was mainly focused on the Mumbai and Delhi markets, providing services for HV (high voltage) and low voltage (low voltage) electrical systems. With its broad expertise in the power sector, it has delivered various prestigious projects over the years. Prakasan TP, CEO - MEP Business, Sterling and Wilson, shares more on challenges and opportunities during the pandemic era.
What are the challenges faced while recovering from the lockdown?
The Indian construction sector, the largest employment generator after agriculture, has been severely impacted by the pandemic. Although the Government of India's decision to allow the resumption of construction activity is bound to jumpstart revival, it will be some time before the sector regains its pre-Corona momentum. And as the sector grapples to continue operations, the utmost priority for any organisation is the health and safety of our people. However, we have more challenges at hand due to social distancing and restricted mobility, which is impacting workforce productivity. With restricted movement and lack of availability of skilled and semi-skilled workforce, adverse cost and time implications are a distinct possibility. It may necessitate a renegotiation of terms of contract. At present, the construction industry is currently searching for a balance between an infection-free work environment and economically viable operations.
What kind of demand is expected from the sector?
There is limited demand from the construction sector. Several projects in commercial and other segments are either delayed, deferred or stalled. And deferment in investment from existing and potential investors has negatively impacted the business. 
Kindly elaborate upon the technology innovation undertaken during the pandemic. 
Organisations are using technology and tech-enabled innovative processes to sustain operations and ensure the health and safety of workers. AI, machine learning and other advanced algorithms are being used to monitor social distancing. Similarly, sensor-based disinfectant tunnels and drone-based spraying systems are being installed at project sites for contactless sanitisation. To track worker health, platforms and drones based on IoT (Internet of Things) are getting deployed. By using geo-fencing, an alarm system can be installed to alert on potential violations. 
Technology's role will not be limited to ensuring a disease-free environment—it will play a significant role in augmenting efficiencies through process innovations. However, while some organisations pioneered innovative techniques to enhance productivity and efficiency, these were exceptions rather than the norm. It's the need of the hour for organisations to be more innovative and adopt technologies to achieve greater momentum and force. Installation of prefabricated ducts, slabs and other utilities at project sites will become a regular feature. Organisations will have to explore more such 'plug-and-play' solutions.
Did you face any challenges in availing a skilled workforce?
Availability of a skilled workforce is one of the biggest challenges faced by the sector. Most of labour migrated to their native places owing to the lockdown. Consequently, project execution was severely impacted, resulting in cost and time overruns. Apart from training the available workforce to meet our requirements, we have put up a robust mechanism amid the fear and anxiety of the current pandemic to ensure the health and safety of people at project sites.
Sterling and Wilson has adopted stringent safety measures as per the guidelines issued by the Centre and state governments, local authorities, and other bodies appointed by the courts. These guidelines are prepared considering the precautions before and after the resumption of site operations. There is a dedicated channel to sanitise people before they enter or exit the premises and to scan body temperature. To maintain the new norms of social distancing, we are practising regular sanitisation of the workplace in each shift and providing personal protection gear, like face masks and shields. We have added to the overall safety rules and regulations by including flexible work hours, rearrangement of the sitting arrangement, change in lunchtime schedule and providing additional transportation shifts.
To share your views, write in at feedback@ConstructionWorld.in
Related Stories