Onwards and Upwards
01 Nov 2021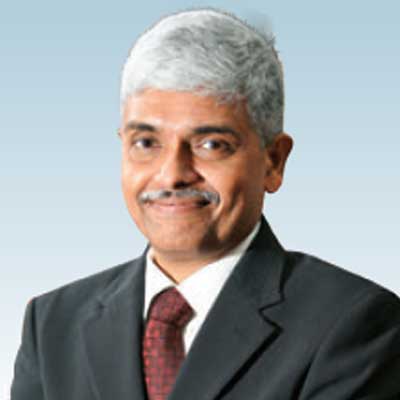 Elevators gave rise to the modern city beginning nearly 170 years ago – literally and figuratively. It helped the proliferation of urban centers; and as cities began to attract more people, it helped overcome the lack of horizontal space with vertical growth. Buildings grew taller and cities became more profitable. Since then, vertical transportation which includes elevators, escalators and travellators have eased many people's lives. However, over the long time, this industry has been around, it has changed and revamped itself many times over to help bring value to millions around the globe. Here's how it's changing today. 
As time began to command a premium, elevators were made faster with abilities to carry more people at a time, to help keep up with the demands of busy lives. From there, machines and equipment were made more compact over the years, to help save space. Otis' Gen2 flat belt and compact gearless machine allowed for mini-machine rooms and even machine-roomless technologies. When the world was waking up to environmental consciousness, elevators too introduced technologies like those that can take wasted heat energy that would otherwise generally be lost and supply it back to the grid like the ReGen drive or lubrication free belts. 
Efficient movement
Now, the vertical mobility industry is harnessing the power of algorithms to help move people more efficiently. For example, the industry introduced technologies like the Compass Plus which move people seamlessly through busy buildings. This destination dispatch technology evaluates real-time passenger traffic and effectively reduces the waiting time of passengers. The Otis eCall™ smartphone app leverages Bluetooth technology to allow passengers to call elevators directly from their smartphone, creating a fast and touchless passenger experience and significantly reducing the number of physical touch points and exposure to germs on surfaces. Systems such as the REM (Remote Elevator Maintenance) and EMS Panorama – the elevator management system, have placed control and visibility into the hands of the customer.
Elevator maintenance too in actively working to leverage data and technology to improve elevator uptime. Data from sensor-equipped elevators is analysed to forecast trends. To get elevators back into service faster, the on-field elevator technicians are equipped with mobile phones and service apps that help assist in proactive, predictive maintenance, check the health of various parts and gauge the ride quality, all of which result in fewer shut-downs and improved elevator uptime.
Go digital!
With an increase in digital literacy in the country, the Indian customer has become digitally savvy; spends a lot of time and transacts online. This is furthered by the Indian Government's push to go digital. To help deal with customer engagement online, OEM's like Otis have well qualified teams fortified with tools and backend infrastructure like CRM (Customer Redressal Management) for integration with sales, customer redressal management tools, and the latest – an elevator booking platform. This e-commerce platform allows customers to choose, configure, get a quotation and book their elevator online. This brings convenience and transparency to the customer as they can select their elevator at any time and from anywhere, choose their aesthetics and specifications, visualise the elevator before they buy and get the price at the click of a button. The process is simple and makes elevator buying from computers and phones easy. This process marries the digital experience and real-world experience. Once booked, the sales specialist at Otis will contact the customer offline and take them through the regular offline process. The online order-booking platform attracts individual home buyers, developers in faraway towns and cities with requirements for single elevators. 
Transparency and efficiency that leverage data and technology, are now hallmarks of the new digital age that is sweeping across all industries including that of the vertical transportation industry. Its unescapable to mention that The Covid induced lockdowns have added further impetus to this inevitability. Going forward, the elevator and escalator industry will further need to incorporate digitalisation in every aspect of its business and will have to alter the way it functions both on the inside and outside. The industry finds itself perched again at turn of a yet another transformation. I am confident that from here on, it is only onwards and upwards. 
About the author: 
Sebi Joseph, President, Otis India, also oversees operations in Bangladesh, Nepal and Sri Lanka. At Otis, he held various leadership roles across the world. He has also been the Chairman of the vertical transport division of the 72-year-old Indian Electrical and Electronics Manufacturers Association from 2015 to 2020.
Related Stories