---
Top Challengers 2020


Only a strong company can withstand the disruptive impact of the COVID-19 pandemic. With weak global demand,..
---
---
---
Editor's Desk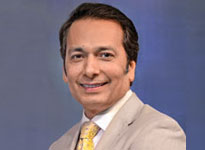 Pratap Padode / Founder & Editor-in-Chief
Unlockdown 3.0: Where the mind is without fear…
Last month, this column recommended that the government take divestment seriously if we are to resurrect our economic balance. I am happy to report that the buzz since then around divestment has not stopped.