Adani's Energy unit chasing $ 1 bn capex plan
01 Aug 2023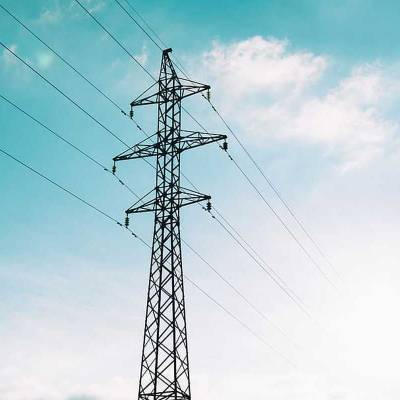 Adani Electricity Mumbai (AEML), which is a subsidiary of Adani Energy Solutions, has reportedly been working on a capital expenditure program exceeding $ 1 billion while aiming to increase its share of renewable energy to 60%.
As part of the capital expenditure program, AEML intends to incorporate two transmission lines with a capacity of 2000 MW each in Mumbai and Thane. The program encompasses the establishment of electric vehicle charging stations, the installation of rooftop solar panels, and the implementation of smart metres. This initiative is projected to span the upcoming 3-4 years. By the financial year 2024-25 (FY25), AEML's overall capacity is anticipated to rise to 5000 MW.
In addition to a dedicated $ 2 billion global medium-term note program established for AEML, funding will be sourced through a revolving credit line offered by banks. Adani Energy Solutions is also in the process of seeking to raise approximately Rs 85 billion via a qualified institutional placement.
The two novel transmission lines are planned to extend from Thane to Aarey and from Kharghar to Vikhroli. The Kharghar-Vikhroli transmission project, which involves a 400 kV, 2,000 MW subterranean transmission line, is designed to ensure uninterrupted power supply to the suburban areas of the city.
AEML, renowned for its distribution network spanning over an expanse of 400 square km and catering to more than 12 million consumers in the districts of Mumbai and Thane, succeeded in delivering over 2000 MW of electricity in FY23.
In recent developments, AEML has entered into agreements with approximately nine international banks to secure a credit line surpassing $ 700 million. This funding is earmarked for a high voltage 1000 MW direct current line in Mumbai. The commencement of operations for this line is slated for the upcoming months. The transmission line, which stretches across a distance of 80 km from Kudus to Aarey, is capable of accommodating 1000 MW of power.
AEML is also in the process of augmenting its solar and wind power capacity by about 700MW, which is expected to become operational within the next three to four years. The company has further outlined plans to install 27 lakh smart metres across the city and its suburbs by FY25, with 4.3 lakh metres already in active use.
Also read: 
ADB funds Rs 1.2 billion loan for Fourth Partner Energy
Kerala power minister adopts alternative smart metre model


Related Stories