Gurugram takes steps towards metro network: Construction to begin soon
01 Jun 2023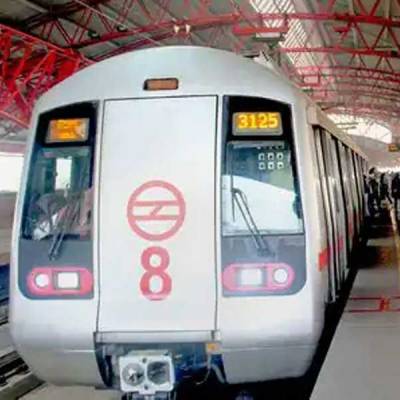 The Gurugram Metropolitan Development Authority (GMDA) is set to begin construction on the Gurugram Metro, bringing the district closer to having its own Metro network. Haryana Chief Minister Manohar Lal Khattar announced this during a comprehensive review of development projects in Gurugram and Faridabad, totalling Rs 379.27 billion. The chief minister emphasized the transformative impact of these projects and allocated over Rs 20 billion for development endeavours in the two cities.
Khattar urged officials to expedite ongoing projects and ensure continuous monitoring. He stated that the government is dedicated to strengthening the metro rail and road network in Gurugram and Faridabad to establish a robust transportation system. To achieve this goal, the GMDA will commence civil work on a 28 km Metro rail network in Gurugram within a month.
Khattar highlighted the accelerated progress on the Metro connectivity between Rezang La Chowk and Sector 21 in Dwarka, as well as the regional rapid rail links from Delhi to Behrore and Delhi to Panipat.
The proposed Gurugram Metro project will span approximately 28.5 km and include 27 elevated Metro stations, with a spur from Basai to Dwarka Expressway. The estimated cost of the entire project is Rs 68 billion. The main line from Huda City Centre to CyberHub, passing through Subash Chowk, Hero Honda Chowk, and Palam Vihar, will cover 26.65km, while the spur from Basai village to Dwarka Expressway will be 1.85 km long.
Additionally, the state government has proposed constructing a Metro link from Palam Vihar to Dwarka Sector 21 to facilitate connectivity between the Gurugram Metro and the Blue Line of the Delhi Metro in Dwarka.
The Gurugram Metro rail project faced delays for nearly five years due to changes in project plans. However, it has now received approval from the Public Investment Board of the central government, with the final go-ahead from the Union cabinet pending.
The Metro route includes various stations, such as Sector 45, Cyber Park, Sector 46, Sector 47, Sector 48, Technology Park, Udyog Vihar Phase 6, Sector 10, Sector 37, Basai, Sector 9, Sector 7, Sector 4, Sector 5, Ashok Vihar, Sector 3, Krishna Chowk, Palam Vihar Extension, Palam Vihar, Sector 23 A, Sector 22, Udyog Vihar Phase 4, and CyberHub, as per the detailed project report.
During the review meeting, Chief Minister Khattar also discussed other critical infrastructure projects in Gurugram, including the construction of 100 MLD water treatment plants in Dhanwapur and Chandu Budhera. He also highlighted the development of the Southern Peripheral Road from Faridabad Road to NH-48, estimated to cost Rs 8.45 billion.
Khattar provided updates on various projects, such as the remodelling of the western Jamuna Canal in Yamunanagar, the concrete link from Munak head to Khubdu in Karnal, the remodelling of the Gurugram water service channel, the capacity enhancement of sewage treatment plants in Dhanwapur and Baharampur, and the development of the Gorakhpur water conveyance system in Fatehabad and Jhajjar.
Also Read
India unveils extensive transportation infrastructure plan
Himachal Pradesh transport department aims Rs 8.5 bn revenue


Related Stories