Roads on Hamilton Court & Vyapar Kendra to expand to six lanes
01 Mar 2023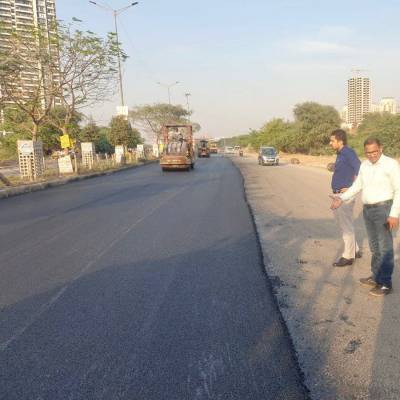 The Gurugram Metropolitan Development Authority (GMDA) announced plans to renovate and redevelop two important master sector roads that connect to the Golf Course Road and see heavy traffic. The master sector roads between Sectors 27 and 28 (Hamilton Court Road) and between Sectors 28 and 42 (Vyapar Kendra Road) would be upgraded, it was agreed at the 59 th core planning cell meeting after discussion of the proposal. Before moving forward, the authority will now solicit comments from the locals over the project.
The 2.1 km long Hamilton Court Road and Vyapar Kendra Road are parallel. Both of these roads now have four lanes, and traffic only moves in one way. Golf Course Road connects these streets in the east, and the MG Road to Huda City Center connects them on the west. Both of these roads, which are currently 15 metres wide (four lanes), would be increased to 18 metres with six lanes under the proposed design, and traffic would be made to go in both directions. In addition to service roads, the roadways will feature a central verge, and the authority aims to build infrastructure for walkers and cyclists.
About 1.8m wide continuous footpaths would be built alongside the highways, according to a senior GMDA official. Together with a 2.5 m wide uninterrupted cycling path, these roadways will also include 5.5 m wide service roads on either side. There will be table-top crossings and U-turns. According to the official, the current streetlights will be changed over to solar lights. The plan also calls for building stormwater drains in addition to boosting the amount of vegetation. According to GMDA officials, the authority will accomplish this goal by planting 1,250 trees on Hamilton Road and constructing a parking area large enough to hold 533 four-wheelers.
Related Stories