Indian govt increases EWS income slab for Affordable Housing in Mumbai
01 Jul 2023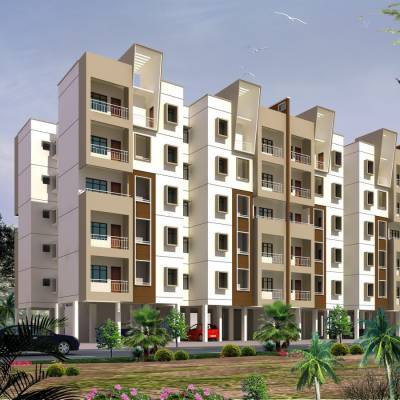 The Indian government has announced a significant measure aimed at improving the living conditions of the urban poor. As part of the Pradhan Mantri Awas Yojana - Urban (PMAY-U) initiative, the income slab for the Economically Weaker Section (EWS) category will be increased from Rs 3 lakhs to Rs 6 lakhs for housing schemes in the Mumbai Metropolitan Region (MMR).
This decision comes in response to a letter from the Maharashtra government, which requested that the union government raise the income criterion for the EWS category in the affordable Housing in partnership (AHP) vertical of PMAY-U projects in the metropolitan region.
The primary objective of increasing the income slab is to expand the eligibility and accessibility of affordable housing for individuals belonging to the EWS category. This move will enable more people in the EWS category to benefit from housing lotteries announced by the Maharashtra Housing and Area Development Authority (MHADA) in the region.
In the recent lottery draw conducted by MHADA for 4,082 homes in Mumbai, over 1.45 lakh applications were received, and more than 1.19 lakh applicants have already paid the earnest money deposit. Out of these, a total of 23,773 applications were received for the 1,947 houses offered under the PMAY scheme.
The PMAY mission was launched by the government in June 2015 with the aim of providing housing for all. Under this scheme, the central government provides assistance to implementing agencies, including states, Union Territories (UTs), and Central Nodal Agencies (CNAs), to provide houses to eligible families and beneficiaries.
Through the affordable housing in partnership program, the central government offers a subsidy of Rs 1.5 lakh per dwelling unit. The AHP vertical approves housing projects with a minimum of 250 houses, of which at least 35 per cent need to be reserved for the EWS category. 
Related Stories