Maduravoyal-Sriperumbudur corridor to begin this year
01 Aug 2023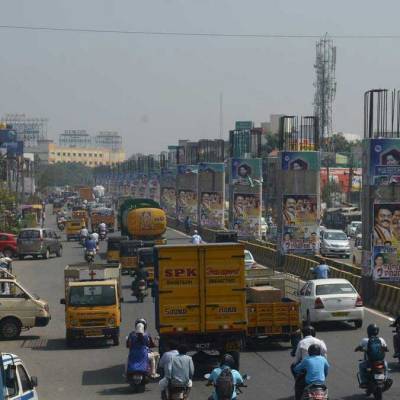 The National Highways Authority of India (NHAI) is gearing up to initiate its Rs 3,500-crore venture, the Maduravoyal-Sriperumbudur elevated corridor spanning 23.2 kilometers. The project is poised to kick off before the culmination of this fiscal year, in accordance with NHAI's outlined plans for the year.
The comprehensive blueprint for the six-lane corridor is in its final stages of preparation. The corridor is set to traverse the median of the Chennai-Bengaluru Highway, upheld by a singular pillar for its superstructure. Anticipated to transpire within a couple of months, the tendering process for the project is in the pipeline.
The project is a pivotal component of the nascent Bengaluru-Chennai Expressway, envisioning its integration seamlessly. The construction is envisaged to unfold in two distinct segments: the first encompassing the stretch from Maduravoyal to the Chennai Outer Ring Road, and the subsequent one spanning from that juncture to Sriperumbudur. Ultimately, the corridor will conjoin with the highway just before the Sriperumbudur toll plaza.
This particular span of the highway currently accommodates approximately 115,000 passenger car units, with traffic peaking at around 100,000 vehicles during the busiest hours. Upon the culmination of this venture, an estimated 80 percent of these vehicles are projected to opt for the elevated road, facilitating smoother and more efficient transportation.
Related Stories