Namma Metro promotes National Common Mobility Card
01 Aug 2023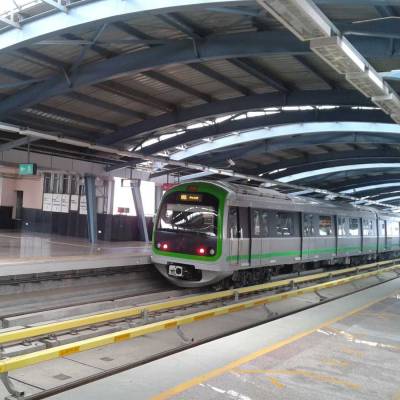 The Bangalore Metro Rail Corporation (BMRC) has made an announcement stating that there will be limitations on the sale of Contactless Smart Cards (CSC) for the Namma Metro in Bengaluru.
It was mentioned that this decision is being taken with the intention of promoting the National Common Mobility Card (NCMC), which will be made available for purchase at all metro stations.
In the coming times, Namma Metro intends to phase out its closed-loop Smart Cards to alleviate the inconvenience faced by passengers who have to carry multiple cards for both travel and shopping purposes.
Metro officials have underlined the benefits of opting for an NCMC for individuals who use the metro train regularly in Bengaluru. The Namma Metro Contactless Smart Cards (CSC) are designed for travel exclusively within the metro system. In contrast, the RuPay National Common Mobility Card (NCMC) operates as an open loop card and can be utilised across all transportation networks in the country where it has been introduced. Furthermore, the NCMC has the added capability of being employed for shopping at retail outlets and petrol stations.
The notion of the NCMC was originally introduced by the Nandan Nilekani committee. This committee was formed by the Reserve Bank of India (RBI) and led by Nilekani, who formerly chaired the Unique Identification Authority of India (UIDAI). The committee has put forward a range of measures to decrease the reliance on cash transactions within the nation, which encompasses the implementation of digital payments for all government dealings.
The NCMC will also facilitate commuters in entering and exiting metro stations using their smartphones through the automatic fare collection (AFC) system.
Also read: 
BMRCL and BEML Ink Pact for Rolling Stock Supply
Vande Bharat Express on Chandigarh-Jaipur in talks for commencement


Related Stories