Nigeria seeks strategic Indian partnerships for economic expansion
01 Sep 2023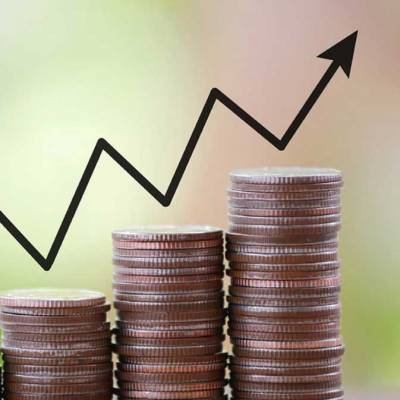 Nigeria is actively seeking significant partnerships with Indian businesses to expand its investments within the country, particularly during a period of rapid economic growth. This announcement was made by a panel of Nigerian Cabinet ministers at an event organised by the Confederation of Indian Industry (CII).
During the event, key ministers from various sectors such as foreign affairs, finance, commerce, telecommunications (telecom), and more, emphasised the diversification of Africa's largest market, Nigeria.
The High Commission of India in Nigeria reported that over 135 Indian-owned and operated companies rank as the second-largest employers in Nigeria, following the federal government.
Nigerian Finance Minister Wale Edun highlighted various government initiatives, including the consolidation of multiple foreign exchange windows into a single foreign exchange market. Additionally, the government has taken decisive steps to combat corruption and enhance the country's financial stability, including the removal of a subsidy that previously accounted for 2% of the gross domestic product (GDP).
Nigerian Foreign Affairs Minister Yusuf Maitama Tuggar encouraged medium-sized Indian family businesses to explore opportunities in the Nigerian market, emphasising the reduction in political and financial risks. He also pointed out Nigeria's track record of successful elections and power transitions since 1999.
"We have held seven successive successful elections since 1999, with seamless power transitions between individuals and political parties. In cases where a President passed away in office, the Vice President won the subsequent election and later lost another," he emphasised.
On the financial front, he highlighted the presence of various sectoral funds designed to incentivise investment, such as the Nigerian Midstream-Downstream Gas Development Fund.
Nigerian Minister of Industry, Trade and Investment, Doris Nkiruka Uzoka-Anite, announced that Nigerian carrier Air Peace has initiated a direct flight from Lagos to Mumbai, establishing India as the sole Asian country with a direct flight connection to Nigeria.
President Bola Ahmed Adekunle Tinubu of Nigeria, the first foreign leader to arrive in Delhi for the Group of Twenty Summit, held a roundtable discussion with Indian industrialists organised by CII to discuss government policies and the incentives provided by the Nigerian government to potential investors.
Nigeria's High Commissioner to India, Ahmed Sule, confirmed that the country, with its population of 220 million, is simplifying business regulations.
Indian companies have invested approximately $19.3 billion in Nigeria, with active involvement in pharmaceuticals, telecom, power and transmission, manufacturing, consumer goods retail, construction, and air services.
Bilateral trade reached $11.8 billion in 2022-23, down from $14.9 billion in the previous year, primarily due to reduced crude oil imports from Nigeria.
Nigeria is particularly interested in harnessing Indian technology, especially in the telecom sector, as it aims to digitise services and strengthen ties with Indian businesses.
Nigerian Telecom Minister Olatunbosun Tijani expressed a keen interest in India's technological expertise, particularly in the India Stack, a collection of open APIs and digital public goods introduced by the Indian government. These include Aadhaar, Unified Payments Interface, CoWin, DigiLocker, UMANG, and Government e-Marketplace, among others.
"One of India's largest operators, Bharti Airtel, is a significant player in Nigeria, and globally, it is the second-largest market for them. We are now at a point where the government wants to digitise services. We have a unique opportunity to reimagine how the entire system of government and public services is delivered digitally," he stated.
Tijani revealed that Nigeria had signed a memorandum of understanding with the Ministry of Electronics and Information Technology to facilitate knowledge transfer regarding the India Stack.
"There is a lot that we can learn from what you've achieved in India with the India Stack approach, which fosters a high level of openness and innovation. This is something we find incredibly exciting," he added.
The telecom and information services sector contributes 20% to Nigeria's GDP, and investments in this sector are on the rise.
Nigeria has set ambitious targets, aiming to achieve 50% fibre optic cable penetration within three years and to make 95% of its population digitally literate within the next four to five years.
Related Stories