In FY2020, we had the highest-ever collections of Rs 13.68 billion in the company's history
01 Jul 2020
Long Read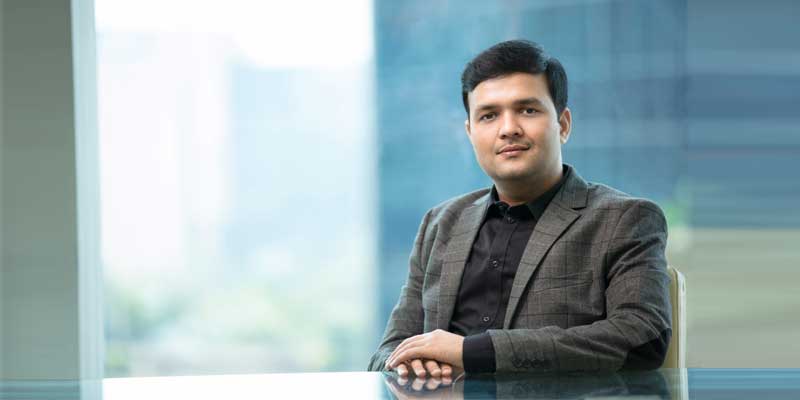 - Gopal Sarda, Group CEO, Kolte Patil Developers
Incorporated in 1991, Kolte Patil Developers is a leading real-estate company that has developed and constructed over 50 projects, including residential complexes, commercial complexes and IT parks covering a saleable area of ~20 million sq ft across Pune, Mumbai and Bengaluru. It has a pipeline of ~26 million sq ft of projects under execution, approval and its land bank. Gopal Sarda, Group CEO, Kolte Patil Developers, shares more....
Major challenge faced in FY2019-20 and the company's approach to it:The company sold around 2.5million sqft in FY2020, a similar number to FY19. However, while FY19 sales had a considerable amount of new launches most of FY2020's bookings were from sustenance sales, as many of our FY2020launches were pushed by a few quarters on account of approvals. This countered the longstanding industry belief that sustenance offtake needs to be complemented by the excitement of fresh launches. It also countered the commonly held belief that sustenance inventory jades over time and needs to be 'pushed' over the 'pull' benefit enjoyed by fresh launches. So, the biggest challenge we faced, in fact, turned into the biggest showcase of our brand and sales ability.
Biggest contributor to the company's growth in FY2020: Aconsistent focus on execution and the overall real-estate cycle of approvals, sales, construction and collections has contributed immensely to the overall financial and operational health of the company. We ended FY2020 on a strong note with the highest-ever collections of Rs 13.68 billion in the company's three-decade history and achieved our sales guidance, having sold 2.5 million sq ft and delivered 1.86 million sq ft in FY2020 (OC for 1,601 units), while reducing net debt by Rs 830 million.
A decision avoided that helped impact the topline and bottomline:Judicious capital allocation for business development (BD) and maintaining low leverage has resulted in better P&L and ROCE performance. All our recent BD transactions, including the ones with ICICI Ventures and Planet Smart City, have been uniquely structured to maintain the integrity of our balance sheet while adding incremental cash flows and profitability. While liquidity remained a challenge for the sector, during FY2020, the company reduced net debt; net debt to equity stood at 0.35x in FY2020 down from 0.47x in FY2019.
Plans for growth in FY2020-21 amid the uncertainties the COVID-19 pandemic has brought about:The COVID blow was softened by timely implementation of the business continuity and risk management plan, strong balance sheet, brand, digital and marketing platform scale-up, and management of onsite workers. We have reached 60 per cent of our quarterly sales run rate and 40 per cent of construction activities. Going forward, the aim is to reach at least 80 per cent of overall operations by year end. We have three residential projects in the pipeline in Mumbai with a potential topline of Rs 11 billion and four projects with a potential topline of Rs 20 billion to be launched in Pune in the next one year. Meanwhile, we will be looking to add new projects in all three of our geographies with capital light JV/JDAtransactions. Over the longer term, once the external environment stabilises, we will draw up plans to make sure Kolte Patil is among the top five real-estate players in India in the next three to four years, crossing the 5 million sq ft sales mark.
| | | | |
| --- | --- | --- | --- |
| Kolte Patil Developers | Total Income | EBITDA | Reported PAT |
| FY20 (Rsbillion) | 11.29 | 2.34 | 0.72 |
| Growth over FY19 (%) | 30.4 | -5.4 | -4.2 |
Related Stories