Hardox® in Raw Material Handling segment, including construction equipment and yellow goods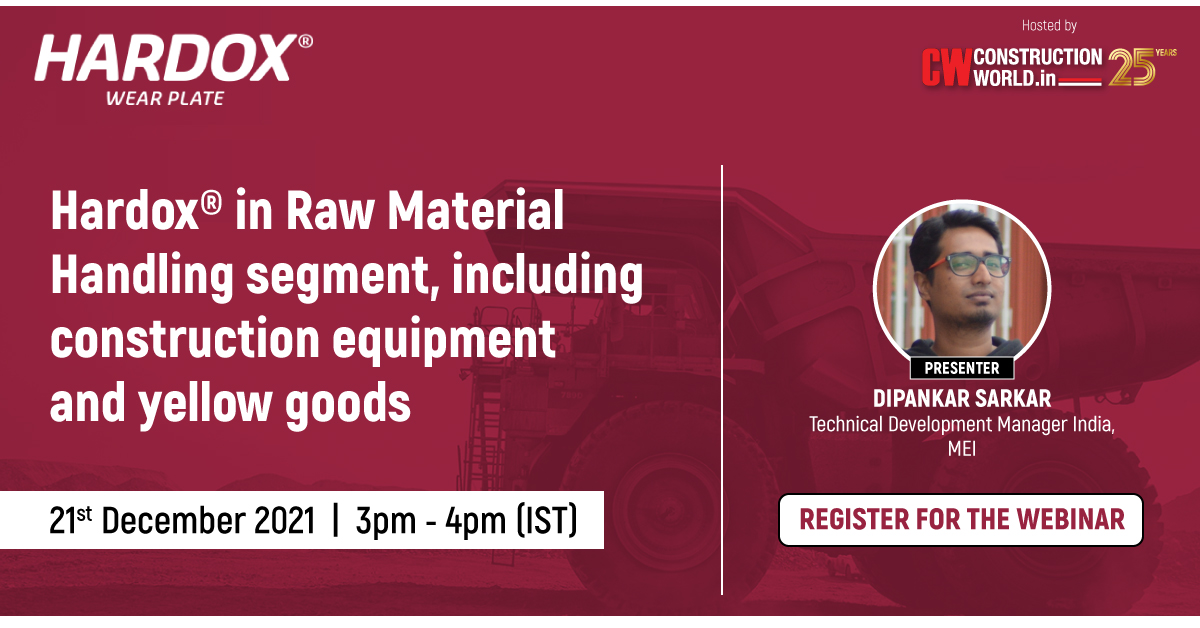 In raw material handling, wear resistance is a key factor for operations in mines and quarries. SSAB's Hardox® wear plate offers a unique combination of toughness, hardness and workshop properties. Its excellent toughness enables end users of mining and quarrying equipment to use even higher hardness levels, resulting in life-cycle cost advantages and less downtime. In conditions with sliding wear from a combination of coal and granite, the service life of Hardox® 600 is nearly 10 times longer than for mild steel, offering cost savings over and over again.
For manufacturers of material handling equipment for mining and quarrying, thinner material will of course mean lower fuel consumption and higher payload. In addition the excellent workshop properties of Hardox® wear plate will also lower your manufacturing costs by 10-30%.
Join this webinar
Speakers
Dipankar Sarkar
Technical Development Manager, MEI-India
Profound background accumulatively around 14 years in Metallurgical engineering and Materials science including M.Tech from IIT Bombay. Expertise in solving wear challenges, improving service life & durability of products, helping customers in India, SAARC countries including Nepal, Bhutan, Sri Lanka, Bangladesh regarding correct material upgrade with value proposition and to provide solution for stronger, lighter and more sustainable world.