World's largest floating solar project by 2023: MP Govt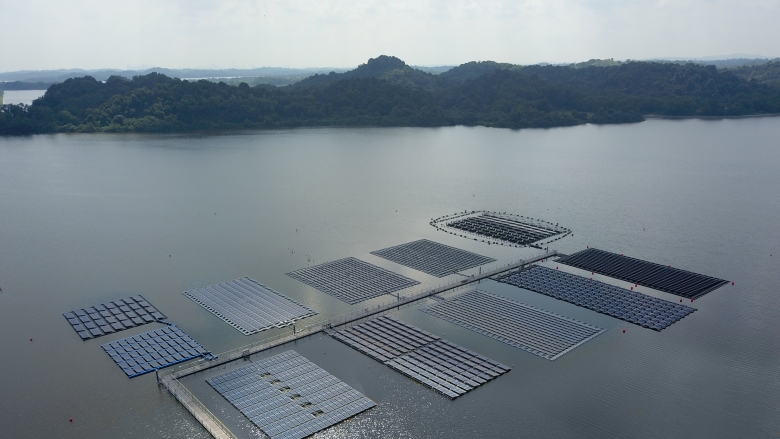 World's largest floating solar project by 2023: MP Govt
The Madhya Pradesh state government claimed that power generation of the world's largest floating 600 MW solar energy project, which is to be constructed at the Omkareshwar dam on Narmada river in Khandwa district of Madhya Pradesh,is set to begin by 2022-23. The state's Renewable Energy Minister Hardeep Sigh Dang informed media sources that the estimated investment in the project is Rs 3,000 crore.
The World Bank, International Finance Corporation, and Power Grid Corporation of India have granted mutual consent to aid the development of the project.
The renewable energy minister said that the Power Grid Corporation would begin the transmission line route survey work from the project area to the Khandwa substation by this month.
By installing solar panels in the dam, electricity will be produced in about 2,000 hectares of water area.
The project will have 600 MW floating solar panels in the backwaters of the Omkareshwar dam. According to sources, solar panels will float on the surface of the water in the reservoir. It is being estimated that the project will begin providing cheap and good quality power in 2 years.
Image source
Opinion Poll
Question : As the construction industry shows signs of recovery, what do you see as a possible issue in short-term growth?