Challenging Role of the Modern BIM manager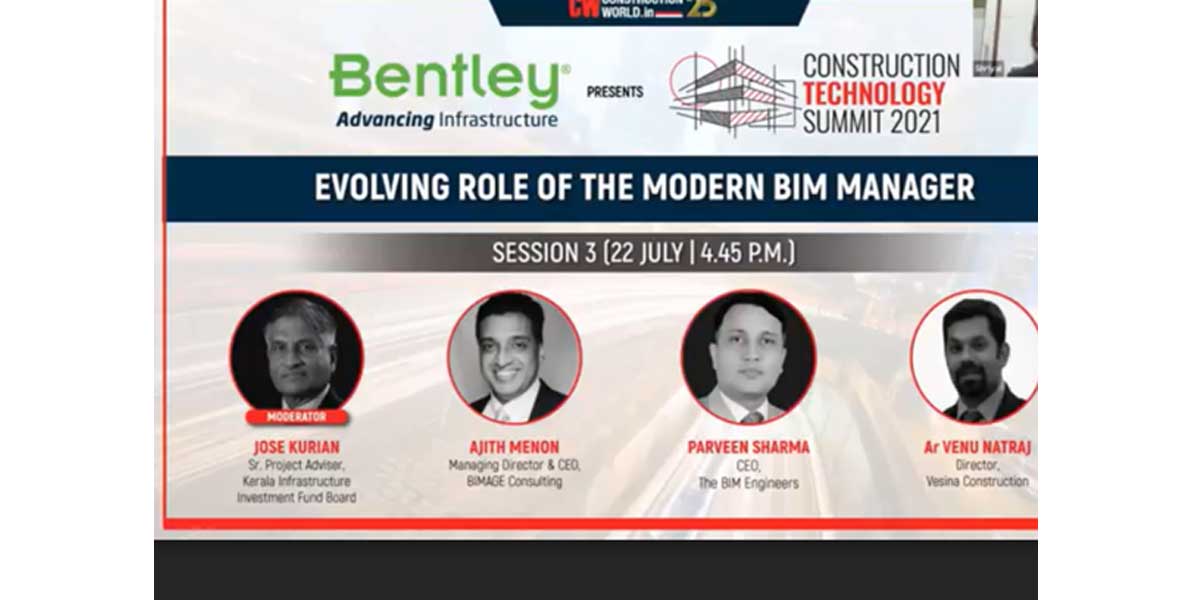 Challenging Role of the Modern BIM manager
27 Jul 2021 Editorial Team
The role of a BIM manager is unique and challenging. With reliance on complex technologies in the construction industry, the role of a BIM manager is evolving further. To better understand the traditional BIM management role, and the evolving role of BIM, a panel discussion titled "Evolving Role of the Modern BIM manager" was organised during the CONSTRUCTION TECHNOLOGY SUMMIT, which was held on July 22-23, 2021.
Change management
Change management is an important aspect of the smooth running of any project.
Jose Kurian, Sr. Project Adviser, Kerala Infrastructure Investment Fund Board
was the moderator of this session. He spoke about how we have compartmentalised BIM into various departments such as quality management, scope management, procure management, contract management, risk management, communication management, HR management, integration management, and so on.
Opinion Poll
Question : Recently there was a report about BMC availing of the services of urban design consultants to make the city's streets pedestrian friendly and aesthetic looking.
Do you think that this is feasible?