Lounges by MADS Creations for a luxurious environment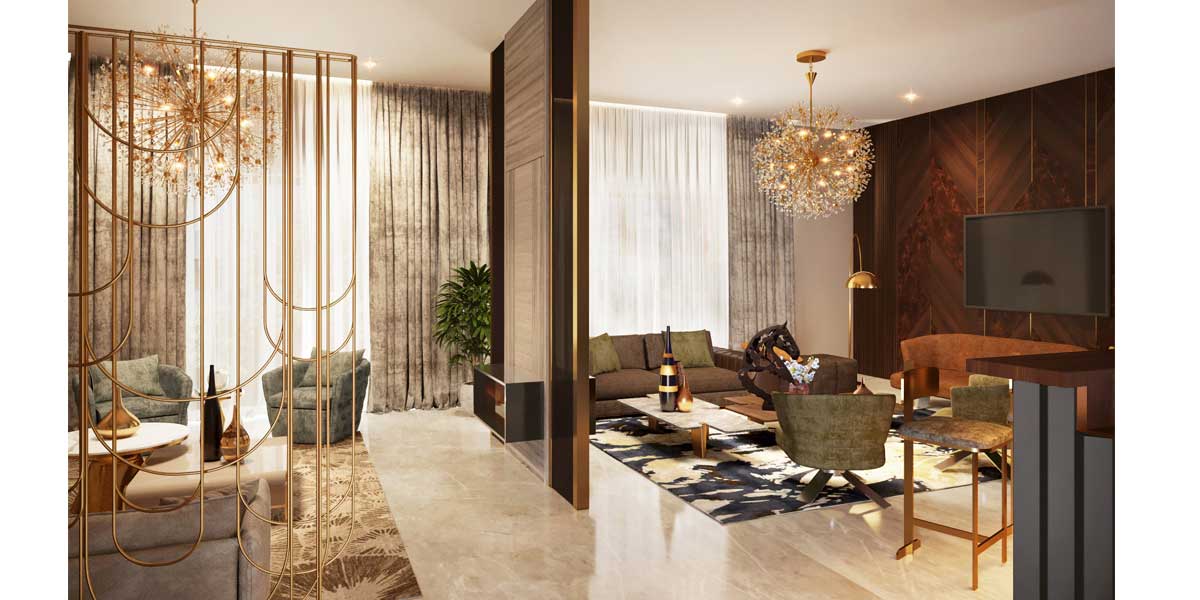 Lounges by MADS Creations for a luxurious environment
Apr 22 2021,02:04 PM Editorial Team
Steeped in a luxurious environment, lounge spaces by MADS Creations offer style, warmth and cosiness for unwinding with your family or friends. Perfectly curated décor with the choicest accessories and artworks enhances the beauty of the space for you to sit back and enjoy.
An earthy luxurious living space 
A bold carpet clubbed with rich luxurious drapes in earthy hues makes for a cosy living space. Adorned with a statement lamp, indoor planters to add a dash of colour and a chandelier, this space has a comfortable seating arrangement that brings a sense of style to this lounge. Curated with thought to perfection for everyone in the home to get their space in this luxurious living lounge.
A Cozy Bedroom Lounge 
Brought together by a statement chandelier, this luxurious bedroom lounge makes relaxation stylish. Fitted with a television and a high length lamp to enjoy entertainment in every way possible. The lounger placed in this bedroom lounge gives comfort like none other. A dash of colour is added with artwork and some potted plants.
A Luxurious Seating Lounge 
Either enjoy a quaint afternoon reading or the evening with a couple of drinks in the lavish lounger and chic accent chairs. The décor of this lounge comprises a statement coffee and throws that add colour to this minimalistic luxury lounge. Fitted with cabinets that hold books, décor pieces and a bar unit. This space is perfect for entertaining.
Opinion Poll
Question : How can India stem inflationary trends likely from the currently all-time-high steel prices?