Aparna Enterprises to invest $100 million in its Alteza brand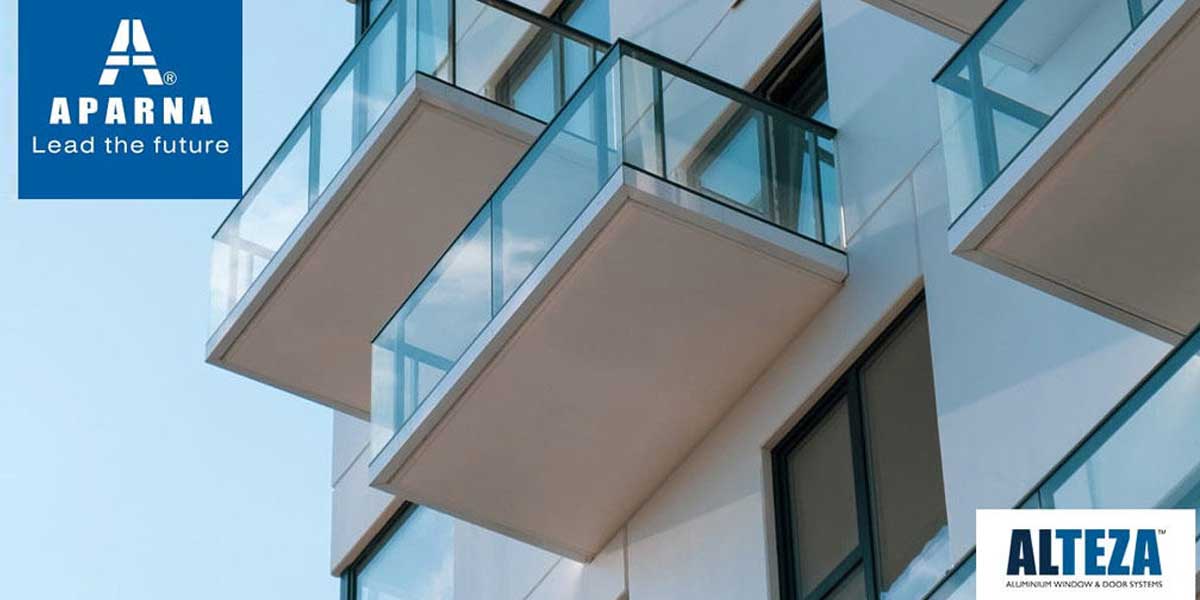 Aparna Enterprises to invest $100 million in its Alteza brand
Jul 16 2021,01:07 PM CW Team
The funds will be utilised to improve the company's product portfolio, production facilities, marketing, and retailing. ACA M-19 Series, their latest slim aluminium sliding door system, was also unveiled at the event. The system operates with extremely short sightlines and is the slimmest aluminium sliding door system that Alteza has to offer. This one-of-a-kind system is built on a simple design, with a 19-mm thin metal profile running the length of the door opening, including the interlock, and it may also be used for corner openings.
Mr. Ashwin Reddy, Managing Director, Aparna Enterprises Limited, stated of the Alteza ambitions, "The aluminium window and door system market in India is close to INR 20,000 crores and it is increasing at a CAGR of 7.9%." There is an increasing need for high-quality products and services, and we are preparing to meet that demand. 60 percent of the 100 crores would go into expanding production capacity, while the remainder will go toward research and development and expanding our dealer network. We also intend to increase our personnel in order to support this expansion strategy. By the end of 2021, we intend to recruit more than 100 individuals, the bulk of whom will be from Telangana. By 2025, we expect Alteza to have captured 8-10% of the organised aluminium door and window market."
Alteza is a new aluminium window, door, and railing system that was launched in 2019. Alteza ACA M-19 will improve the company's position in the burgeoning premium aluminium window and door systems market. The new system has been implemented. Aparna Enterprises' ACA M-19 sliding door system is the slimmest on the market. Standard sliding door systems have a 40 mm interlock and reverse interlock, however the system has a 19 mm interlock and reverse interlock. The ACA M-19 system can handle a single panel with a dimension of 6.72 M2 and a weight of 300 kg. Consumers will benefit from the beautiful system's thin profiles since more light will be able to enter the home, and views of the outside will be less obstructed. Slimmer interlocks are very appealing and have a modern look.
Opinion Poll
Question : How can India stem inflationary trends likely from the currently all-time-high steel prices?