Role of lights in home interiors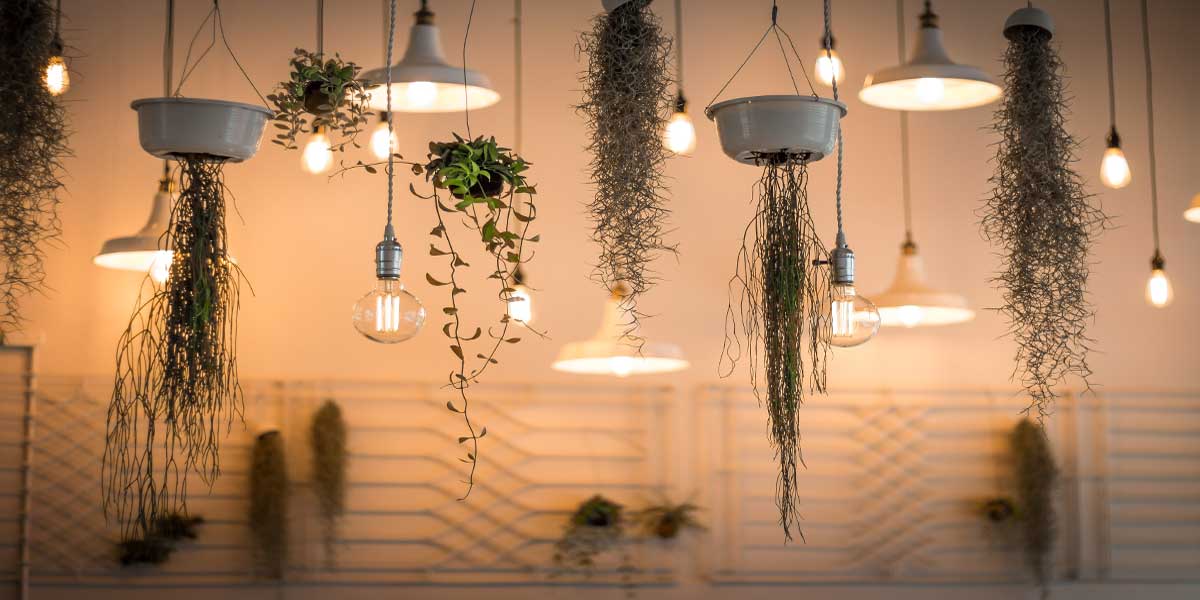 Role of lights in home interiors
21 Mar 2022 CW Team
Science says light is the main source of energy but interior designers say proper lighting is the extravagant work of art executed at any space. Proper lighting makes all work easier and changes the mood of a space. Lighting done at needless spaces will have less impact or rather no impact and make the space look dull. Lighting has a valuable effect on the ambience and also influences on the size of the space. The lighting master will always know which corner needs to be brightened up and which one requires less attention.
Why is lighting important?
If furniture, flooring, and fittings are characters lighting is the protagonist in the story of interior novel. Lights play a very vital role in enhancing a particular corner in a room. Lights gives important to the details on each element of your room, right from art fame, a photo-frame, wall-designs, wallpapers, art pieces, and much more. By selecting the right lighting and right spot to place the lighting it will help to achieve an aesthetically pleasing environment in a room.
Akash Mehta and Poonam Mehta from AMPM Designs speaking about the importance of correct lighting in their projects say, "Lighting is one of the most important aspects for us. I believe that is how we stand out as a firm. Our designs are created keeping in mind the lighting. We pay attention to small details like which wall to highlight and where to give a shadow. We play a lot with light and strongly recommend that to be a part of any interior design. For example, if someone has a large ceiling, it cannot be just divided into parts and different lights should be added to it. We avoid glares or place them in such a manner that when one is sitting at a place it doesn't hit their heads as that may cause strain and irritation".
Color Management
Color coordinated lightings will help to emphasize the importance of the color of any product or the space. If we consider the lights in a jeweler shop interior you will always find warm, yellow light in gold shops to outstand the gold jewelry and find white lights in diamond shops to give white its importance. Darker lights often make a room look compact and cramped whereas bright less does exactly the opposite.
Functionality
Having lights is not important but making a purposeful use it is what matter the most. Also, improper adjustments of light objectify waste of energy and shows a dull work from the space creator. Task specified lightings illuminates the corner and signifies the importance of each elements' existence in that space. When we speak about Chandeliers, they are the best preserved for large, extravagant spaces where there is a less expectation of natural light coming in. They illuminate the long areas with their luminous lighting.
Alok Hada, Director, Anusha Technovision Pvt. Ltd., says "Like a fresh coat of paint, a good home lighting system can transform dreary home interiors into magnificent masterpieces. With smart lighting controls, you can modify the light intensity and colour to suit the atmosphere and ambience - all with a click of your finger or a simple voice command!"
"To get the perfect setting for a party once can set the chandelier to 70%, the cove to 25%, the picture lights to 80%, and get to be the perfect host. You can recall the same settings as many times as you wish or change to another scene while watching a movie - smart controls make it all very easy" he adds.
Enhancing design elements
Lightings used for enhancing a particular corner defines the concentration of the of the user and how particular a person is about the details. Specific lighting defines perfection! b Psychologically, some studies have shown that brighter light can intensify emotions, while low light doesn't remove emotions, but keeps them steady. There is a possibility that such lights can lead to people having the ability to make more rational decisions in low light and find it easier to agree with others in negotiation.
Types of Light:
Ambient Lighting
Ambient light is a general form of lighting that serves as the primary source of lighting that creates even level of light in a room. It can be the natural light coming in a room or the light that substitutes the natural form of light which can be ceiling lights, wall-mounted fixtures, or chandeliers recessed spotlights. It is sometimes referred to as mood lighting as it impacts the overall look of the room. Also, ambient lights are layered with other lights to achieve the desire look of the room.
Task lighting
With this type of a lighting, you will be able to illuminate only specific elements of your room as its placed only where its needed. It helps an individual a visibility for task specific activities such as dressing, cooking, reading, or doing homework. Task lighting helps to put more focus on the work and makes it easy for eyes. Examples of task lights are pendant lights, able/desk lamps, swing arm lamps, under counter lights, pendant lights, directed track or recessed lights, vanity lights, adjustable floor lamps.
Accent lighting
Three times as bright as the ambient light makes the accent light with its property to highlight object specified elements in a room. Its primary objective is aesthetically creating a point of interest for the viewer to the details like a work of art, furnishing or architectural details, covering all the small areas of objects. If you wish to add drama to your space, you must opt for accent lights. These lights especially suit to living and garden areas, entrances, and anywhere the goal is to display special features.
Accent lights can be in the form of wall lights, recessed spot lighting, track lighting, wall-mounted picture lights. The generally have adjustable fittings to move it focus point as and when required to reach the culminating point of the object.
Mood lighting
Mood lighting can come in several variations ranging from ambient, natural, or artificial lighting. But their lighting or illumination are designed to create a temporary state of mind or feeling as and when required. Mood specified atmosphere are created with variety of light sources which are placed at different points within the room. So, you can create a balanced ambience and adapt the mood according to different activities and times of day.
Some type of mood lighting are as follows:
Green mood lighting: The nature of green light is to enhance concentration, learning and healing. It is also the chosen light for surgery as it compliments hemoglobin present in the blood. Red mood lighting: This light helps in improving mental health as it increases the secretion of melatonin which leads to better sleep at night.
Blue mood lighting: A study has found that blue light leads to relaxation three times as quickly as compared to a white light.
Purple mood lighting: It is considered that purple light helps you fall asleep. It helps reducing emotional and mental stress easing the nervous system.
Aryaman Jaiin, CEO, Innovative Lighting Designs Ltd, says, "While designing a space, lighting is one of the most important elements to consider, especially when it is your own home. Low lighting can make even a well - designed, furnished room feel plain and bland. On the contrary, the right lighting can instantly flip the mood. Good lighting can play with the user's emotions and create experiences that completely change the design ideology".
"Knowing our space and how we envision it is an important step in design. The balance between natural and artificial lighting plays an important role when designing interiors. If correctly lit, specific niches or statement symbols can be viewed as an extraordinary feature of your home. In addition, one always wants their home to reflect their persona. Thus, knowing what aspects of their home to highlight can draw attention, taking the center stage of conversations" he adds.
Also Read:
https://www.constructionworld.in/latest-construction-news/real-estate-news/interiors/how-to-use-mirrors-to-maximise-spatial-experience-/30822
https://www.constructionworld.in/latest-construction-news/real-estate-news/interiors/transforming-homes-with-accent-walls/31446