JSW Steel completes Bhushan Power and Steel acquisition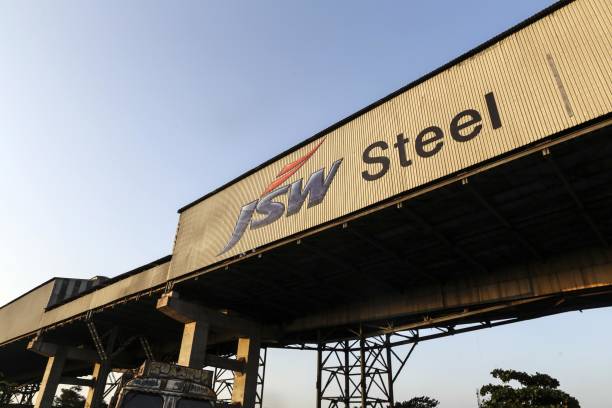 JSW Steel completes Bhushan Power and Steel acquisition
Mar 30 2021,12:03 PM CW Team
JSW Steel has completed the acquisition of bankrupt Bhushan Power and Steel (BPSL) by paying Rs 19,350 crore to the company's creditors, closing the curtains on a corporate insolvency resolution process (CIRP) that stretched over three and a half years.
The transaction was funded through a mix of equity and debt. As a part of the payment, a sum of Rs 8,614 crore in Piombino Steel (PSL) was arranged through a mix of equity, optionally convertible instruments and debt. Out of this, Rs 8,550 crore was invested in a special purpose vehicle (SPV)—Makler, the bidding company. The remaining Rs 10,800 crore was funded through debt.
JSW informed the stock exchanges that following the implementation of the resolution plan, which included payment of Rs 19,350 crore to the financial creditors of BPSL and the SPV merger, PSL holds 100% equity shares in BPSL. JSW Steel took charge of the asset last week.
The deal concluded even as litigations are pending before the Supreme Court because the firm and the lenders wanted to close it before March 31.
The lenders, who waited for a year and a half after the National Company Law Tribunal (NCLT) approved the resolution plan for payment, would stand to realise 41.03% on claims of Rs 47,157.99 crore.
The top creditors of BPSL are:
State Bank of India (SBI) with an exposure of Rs 9,825 crore.
PNB with an exposure of Rs 7,355 crore, including claims of Oriental Bank of Commerce and United Bank of India after the merger.
Can­ara Bank with an exposure of Rs 4,018 crore, including claims of Syndicate Bank.
Union Bank with an exposure of Rs 3,497 crore, including claims of Andhra Bank and Corporation Bank.
Asset Care and Reconstruction Enterprise with an exposure of Rs 5,275 crore.
SBI is expected to recover around Rs 4,000 crore. BPSL was among the first 12 big-ticket non-performing assets (NPAs) mandated for resolution by the Reserve Bank of India (RBI) under the IBC. To close the transaction, most lenders voted in favour of a proposal on March 5 to accept payment ac­c­­ording to JSW Steel's resolution plan with an undertaking to refund the amount in the event the Supreme Court delivers an adverse order.
The deal would provide for 47.69 % of Rs 733.76 crore claims of operational creditors. The 2.5 million tonne (mt) BPSL plant in Jharsuguda, Odisha, would put JSW Steel, which has a capacity of 18 mt, ahead of top steelmaker Tata Steel (20.6 mt), along with the one mt Monnet Ispat and Energy (jointly acquired with AION as majority partner).
---
Also read: JSW Steel set to acquire Bhushan Power and Steel
Also read: JSW Steel to raise Rs 7k cr for BPSL acquisition
Opinion Poll
Question : How can India stem inflationary trends likely from the currently all-time-high steel prices?