Mumbai's coastal road project faces 16-month delay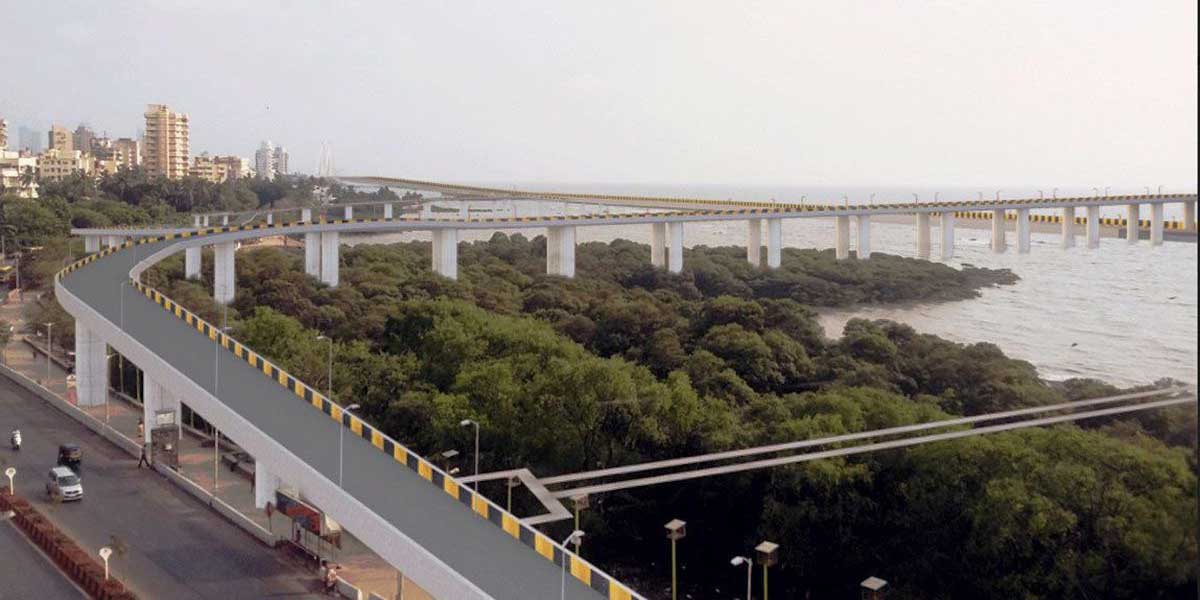 Mumbai's coastal road project faces 16-month delay
The Covid-19 pandemic and a court-ordered stay has led to a 16-month delay in the ambitious Mumbai coastal road project. The revised deadline for wrapping up the project has now been pushed to July 2023, as per civic officials. The construction of the project was set in motion in 2018.
According to the Municipal Commission, IS Chahal, despite the restrictions and lockdowns, 17% of the work on the project has been completed and they have spent Rs 1,281 crore for the construction so far.
In addition to the Coastal Road project, a 7.7 km pedestrian promenade is to be constructed from Priyadarshini Park to Haji Ali and from Haji Ali to Worli.
The Brihanmumbai Municipal Corporation (BMC) has appointed Larsen & Turbo as the contractor, and the assembly of tunnel boring machines (TBM) is ongoing after individual parts arrived back in April.
Some officials mentioned difficulty in looking for a Chinese contractor to assemble the tunnel boring machines (TBMs) machines due to the tensions faced in June. The officials mentioned that the machines would be ready to use by December 15 to construct underground tunnels between Priyadarshini Park and Girgaum Chowpatty.
The first phase of the project involves constructing the 10.6 km coastal road. This will cover Girgaum Chowpatty to the Worli side of the Bandra-Worli Sea Link. The project also includes underground parking in four regions. Haji Ali will be allotted the largest parking space that can accommodate nearly 1,200 cars. Worli and Amarsons will be allotted space that can hold up to 200 cars at a time. At Worli, the authorities have allotted a Bus Rapid Transit System.
The fishing community at Worli criticized BMC for conducting the project as they claim that the projects have impacted their livelihood. Whereas environmentalists believe that a thorough survey should have been conducted before the work began.
Opinion Poll
Question : As the construction industry shows signs of recovery, what do you see as a possible issue in short-term growth?