Classic Launches Are Awaiting To Spruce Up Your Space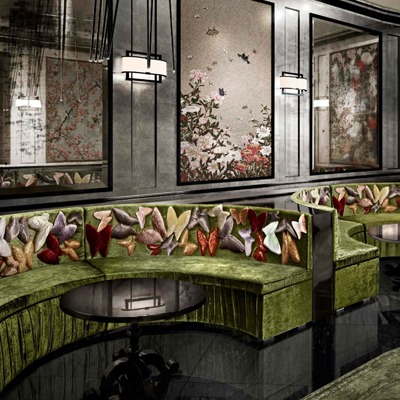 Classic Launches Are Awaiting To Spruce Up Your Space
20 Dec 2021 CW Team
Jakuchu Collection by SICIS
SICIS has released its spectacular Jakuchu Collection in India, which is available through Tessera India. SICIS is known for its magnificent mosaic masterpieces that epitomise excellent workmanship, design, and technology.
With this series, SICIS hopes to pay respect to the legendary Japanese painter Ito Jakuchu by making true and distinctive paintings. Naturalistic, realistic Oriental art is evoked by the collection. The mosaics have a powerful graphic impression due to their subtleties. The unique elements of this collection are the colour selection, which reflects the traditional pallet of tones used in Japanese art, and the fineness of manufacture. Every single tile was cut and put by hand using the beautiful mosaic method. Miniature mosaic tiles were also matched in this project, resulting in a very exquisite play of hues. Tiles in 440 distinct colours are produced, which are unique to us and reflect the traditional pallet of tones used in Japanese painting as well as the elegance of the craftsmanship. The Panels resemble actual tapestries and may be used to embellish the walls of a home, giving it a feeling of grandeur and value.
Oro Brass Serveware Collection by Ellementry
Good design isn't a luxury at Ellementry; it's expected, since the company believes in the unification of form and function. It's not just about the items; it's also about the culture that surrounds them. Ellementry is recognised for bringing historic homewares back to life, although with a contemporary touch. The Masai brass line of brass serveware was introduced by the firm last year. Following the overwhelming positive reaction to the Masai brass coffee series, they have introduced another another brass range - Oro - this year. Ellementry is bringing the notion of cultural revitalization to the next level with this launch. The Oro brass series, like Masai, is precisely produced by craftspeople.
Zenit Dining Collection by Sources Unlimited