How to get accurate site information using technology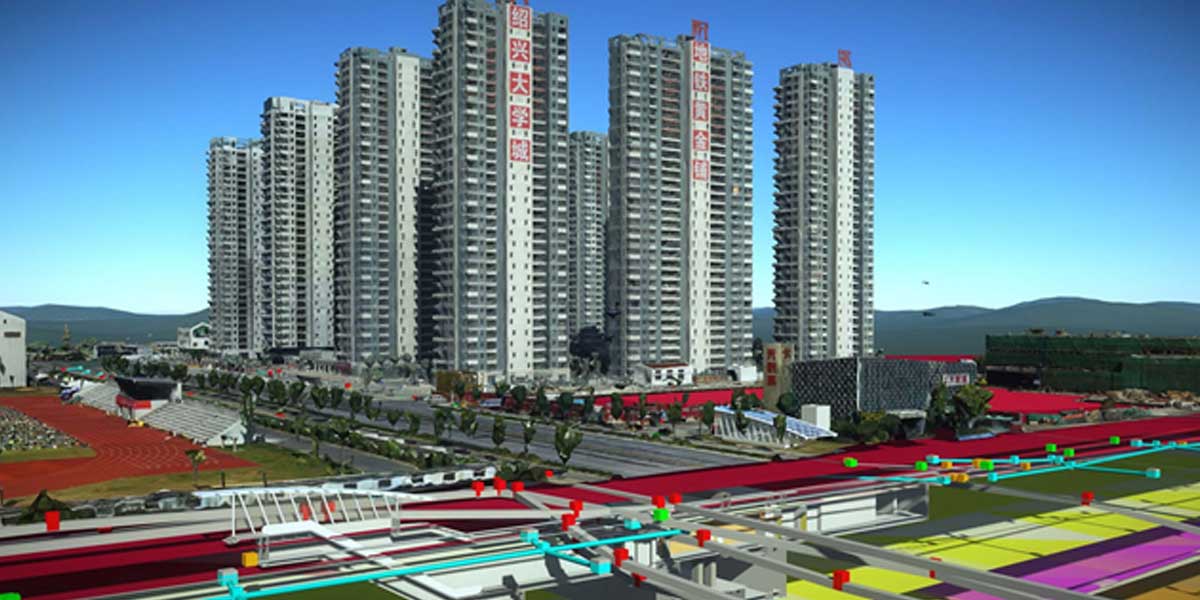 How to get accurate site information using technology
Nov 24 2020,10:11 AM CW Staff
Construction industry has long been criticised for low productivity and inefficiencies. How can you use software or combinations of software to overcome those well-known lacunae in your projects? Nidhi S describes two cases.
Barring the project-specific nuances, most of the construction projects fail as a result of incomplete site information, inadequate interdisciplinary coordination, poor project management and execution and lack of innovation. The design prepared based on inadequate site information needs to be altered several times while the execution is going on due to unexpected ground conditions such as different site levels, unknown utilities along the roadside, extended foundation of a nearby building, to name a few. Preparing an alternate design takes substantial time which derails the project schedule and results in immeasurable loss of money due to stranded manpower and machinery.
Such issues can be overcome by deploying advanced technologies to collect reliable site information.
Shaoxing in 3D
Shaoxing, an ancient city in China, proposed a challenging project connecting the cities of Hangzhou and Shaoxing through a Railway system. The proposed railway line passes through the city's old town, featuring narrow roads, river courses, bridges, existing railway lines and historically protected zones. The design needs to interface with all these structures which are owned by different government organisations in both cities.
Consolidating this information at one place was a mammoth task for Huadong Engineering Corporation Limited (HDEC), the contractor.
HDEC adopted digital twins approach and created a 3D reality mesh of the region by leveraging the aerial photography within ContextCapture. This technology converts photos captured through drones or other mobile devices into high-quality reality meshes and point clouds of different size
Contracting Model: Build, Operate, Maintain and scale. The digital mesh reflects the topography, existing structures such as buildings, road network and open spaces. Along with it, Bentley OpenRoads was used for 3D modelling of subsurface utility engineering based on the information gathered from the government organisations from both cities. This is used in combination with GeoStation (local 3D geology software) to create an integrated 3D BIM model of proposed rail route alongside the existing railway route.
Together, these software packages enabled them to gain a comprehensive insight into existing conditions of the area, required for design and construction of new infrastructure in the region. This reduced the probability of any surprises during execution and paved the path for smooth execution of the project.
The use of technology, on one hand, provided accurate information which was otherwise not possible and, on the other hand, saved 800 working hours of site data collection time. The comprehensive 3D BIM model provided greater visibility to the stakeholders which helped in better decision making. This, along with digital workflows, shortened the entire design production cycle by 20%.
Drones on the Chenab
Chenab bridge, one of the most challenging projects embarked by Indian Railways, is using similar technologies for gathering site data. Chenab bridge is located in Jammu and Kashmir, which is a part of Udhampur-Srinagar-Baramulla Rail link project. The bridge is placed in an area with no accessibility by road/train and the terrains have hugely varying steep slopes between 45 and 77 degrees. These extreme conditions made the collection of accurate topography information a big task for the project team.
The team used drones (unmanned aerial vehicles, or UAVs) to take photographs which were converted into a 3D reality mesh and Point clouds model to produce accurate site topography using Bentley ContextCapture. This enabled the team to come up with the most feasible design option and remove all ambiguities during construction. Using drones and reality modelling to survey the project site, Indian Railways saved 225 resource days equivalent to saving $40,000.
The project is currently in the execution phase and the project team is using the 3D reality mesh to even check the project progress for quarterly and monthly review meetings. The 3D reality mesh generated by the drones has to be compared with the designed 3D model to check the percentage completion with respect to what was planned.
The 3D reality model provides a high-resolution image of the ongoing work and project engineers are using it to identify quality related defects on the concrete surfaces. Enabling the power of 3D reality mesh, the project engineer can perform quality and constructability checks remotely, which is a huge saving of time, money and effort. In short, the 3D reality mesh is providing a quantitative as well as a qualitative review of the project progress. Reality model has reduced the efforts required for quality checks by 80%.
These examples showcase how technology like 3D reality mesh has been implemented for gathering accurate site information and used for quality control and site monitoring. This brings us to a very conclusive insight that tools like 3D reality mesh can have several applications in the construction industry and its true potential depends on the ability of the project team to take maximum advantage of the available tools.
The author is an engineering head for large projects and a construction law expert.