Space Matrix lab allows you to select workspace designs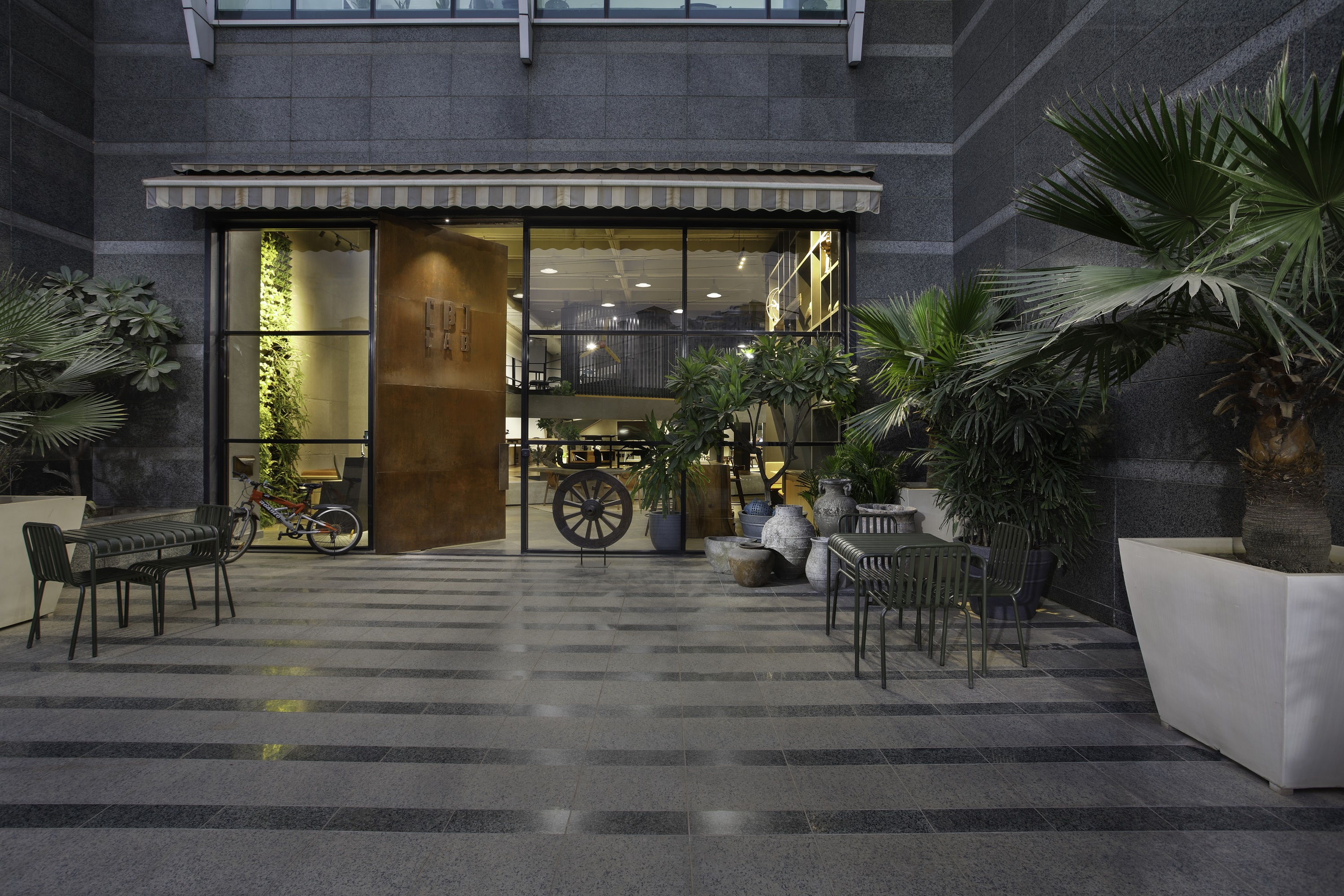 Space Matrix lab allows you to select workspace designs
Space Matrix, global workplace design and build consulting firm, recently launched a first of its kind experiential facility in Gurugram for its clients and staff, called Beta[β] lab.
The lab is an amalgamation of multiple work environments offering clients a real-time experience of possible workspace design solutions and alternatives to figure out the most appropriate solution for their future workplaces.
Salient features of Space Matrix's Beta lab:
Designed for workstyles
The lab is divided into four distinct work zones that are meant to be selected by an employee based upon their preference of activity type (head down work or brainstorming), noise levels, air-conditioning temperature, music being played, proximity to colleagues etc. The designers at Space Matrix have created different space formats for different activities such as open discussion spaces with team tables, a silent library zone, a work cafe and a soundproof den where an individual is free to play their music of choice at at blaring high volume to carry out meditative work, without disturbing others.
Experiential workplace technology
Beta lab has integrated the latest IoT technologies and the legacy building management and lighting management systems to create experiential use cases for visitors and the users. This is managed through an application developed by Space Matrix which provides the ability to create personalisation options for employees to control their micro-environment accordingly as per their preferences.
Experimentation with materials
The designers have used materials which are traditionally considered vernacular or low cost but have created contemporary visual appeal in this space by utilising the basic fundamentals of visual arts—line, shape, tone, colour, pattern, texture and form. The reception has kota stone instead of Italian Marble, the cafe has clay tiles as flooring, the washroom floor is made with broken ceramic tiles and the walls are made with Terracotta tiles.
Product design elements
To step away from the convention, all elements have been product-designed for the true purpose, that is as per the nature of the employees work, to ensure perfect harmony between the users and the office itself.
Wellness at workplace
Beta lab is India's first design studio which has been pre-certified in the office category under WELL v2. Additionally, Space Matrix is one of the first organisations in Asia to curate and apply a full fledged wellness programme Wellocity Wave for its employees based on insights, research data and employee feedback. Space Matrix also received the Great Place to Work India certification.
Sensory experiences
Besides the visual appeal of the office, microenvironments have been supplemented with music and aromas to create a perfect ambience for a cafe or for a library. The idea is to experiment with these aspects before recommending these to the clients. Which aroma and music combination is better for brainstorming or co-creation. Which combination helps you soothe your nerves and helps you concentrate better. All this and more are being tested at the lab.
Client experiences
While the entire office is meant to provide clients with a toolkit to experiment and arrive at their own formula for their own workplace, there is a demarcated client zone with two sets of material libraries. One with generic materials to choose from and one section created for the client's palette for each of the spaces—reception, meeting rooms, cafeteria, workzone, etc. This helps clients visualise their spaces appreciating the colours and textures in tandem with near-real 3D visuals or virtual models of the space. This expedites the whole design review process, thereby shortening the design phase of the projects considerably.
Images: Space Matrix
Written from a company news release.