Oxygen demand: Govt undertakes multiple initiatives to enhance availability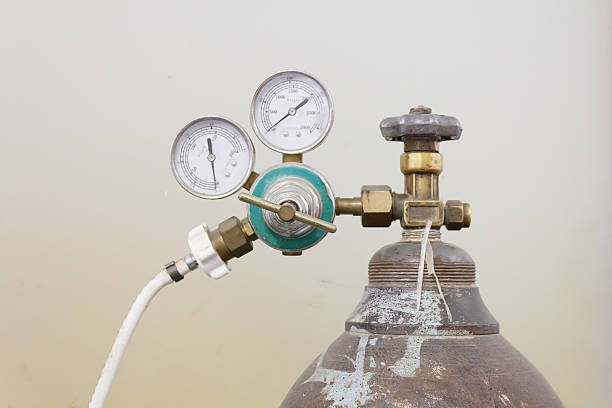 Oxygen demand: Govt undertakes multiple initiatives to enhance availability
May 11 2021,03:05 PM CW Team
The Indian government has listed steps to augment oxygen supply in the country to counter the lack of medical oxygen, which is leading to a health crisis and death of many Covid-19 patients.
Key steps have been taken to ramp up the availability, streamline the distribution and strengthen the oxygen storage infrastructure in the country amid rising Covid-19 cases, the Ministry of Commerce and Industry informed the media.
The ministry stated that oxygen production has increased from 5,700 million tonne (mt) per day in August last year to 9,446 mt per day in May 2021. The production capacity has also increased from 6,817 mt per day to 7,314 mt per day, and capacity utilisation has gone up from 84% to 129% during this period, the ministry noted.
It said that steel companies from both the public and private sectors have stepped up efforts to meet the nation's requirement of medical oxygen, and on May 4, the total liquid medical oxygen (LMO) production by the steel plants was 3,680.3 mt.
The total LMO supply per day was up from an average of 1,500-1,700 mt in mid-April to 3,131.84 mt on April 25, and further to 4,076.65 mt on May 4, it said. It informed that LMO sale has also increased from about 1,300 mt per day on March 1 to 8,920 mt per day on May 6.
During the first wave of Covid-19, the maximum sale of 3,095 mt per day of LMO was seen on September 29, 2020. The sale rose more than five-fold from 1,559 mt per day on March 31 this year to over 8,000 mt mark by May 3, 2021.
Regarding oxygen production capacity enhancement plans, the ministry said that additional 70 mt per day production is expected in Karnataka.
As many as 1,594 Pressure Swing Adsorption (PSA) plants are being established to improve oxygen supply near demand clusters. Out of 162 plants, 74 PSA plants have been installed, and the rest will be installed by June 2021. An additional 1,051 PSA plants sanctioned under the PM Cares Fund in March and April 2021 will be commissioned in the next three months in phases, said the ministry.
On the imports end, it said 50,000 mt of liquid medical oxygen (LMO) is being imported from overseas, with orders and delivery schedule for 5,800 mt has been finalised, three quotations have been received for 3,500 mt, which was approved on April 21 with delivery over three months.
In addition, 2,285 mt of LMO is being imported from Bahrain, UAE, Kuwait and France. Further procurement of one lakh oxygen concentrators has been sanctioned under PM Cares Fund on April 27, and the offer has been received for 2,500 units.
A web and app-based Oxygen Digital Tracking System (ODTS) has been launched to enable real-time tracking of oxygen movement in the country.
Around 2,500 additional drivers are being trained to drive oxygen tankers by the National Skill Development Corporation and Logistics Sector Skill Council.
It added that the number of cryogenic tanks for storing oxygen at hospitals has increased to 901 from 609 since March 2020, and the availability of medical oxygen cylinders has increased from 4.35 lakh in March 2020 to 11.19 lakh on May 21.
---
Also read: Oxygen Express delivers nearly 4,200 mt oxygen to MH, UP, MP & other states