India's fastest growing steel companies in 2020: CW Survey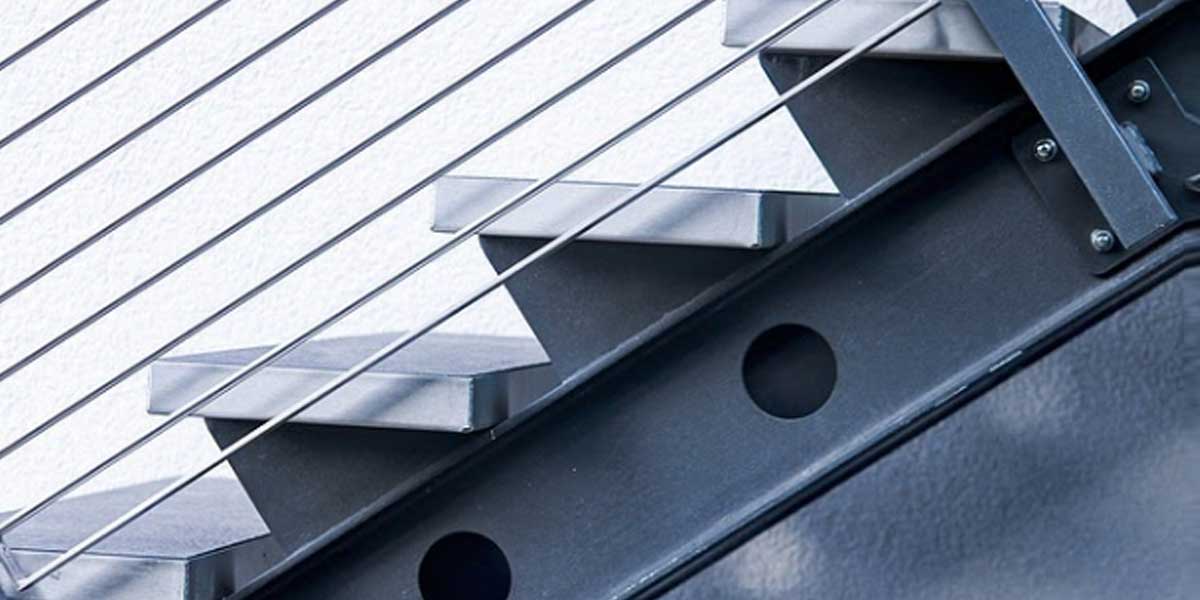 India's fastest growing steel companies in 2020: CW Survey
Apr 27 2021,12:04 PM CW Staff
With domestic availability of iron ore and cost effective labour, India has been a major player in global steel manufacturing. With industries across the globe coming to a stand still and subsequently affecting the steel demands, companies have struggled to keep their growth pace consistent. Overcoming these challenges, some companies have emerged out of the situation victorious.
Seven steel companies were recognised as the fastest growing steel companies in two categories at the Construction World Annual Awards 2020, which was held virtually on 22 October 2020.
The top quantitative performances were placed before the jury panel, which then observed the qualitative aspects of the companies emerging among the top ranks and then decided to use their power in altering the ranking of the top performers. Qualitative aspects include quality of management, corporate ethics, governance, reputation, etc.
Here are the Top 4 fastest growing steel companies in the 'Large' category.
#1


Tata Steel
Established in India as Asia's first integrated private steel company in 1907,
Tata Steel
is one of the premier low-cost producers of steel in the world, with captive iron ore mines and collieries located near its manufacturing facilities. With 20.60 mtpa capacity in India, it is aiming for 25 mtpa by 2025. Currently the world's second most geographically diversified steel producer, it is one of the few steel operations that are fully integrated, from mining to the manufacturing and marketing of finished products. Today, it operates in 26 countries with a commercial presence in over 50 countries. On a consolidated basis, it managed to grow in India, although the European markets faced operational challenges.
#2

Jindal Steel and Power Ltd (JSPL)
JSPL
is an industrial powerhouse with a dominant presence in the steel, power, mining and infrastructure sectors. Part of the $ 22 billion OP Jindal Group, it is continuously scaling its capacity utilisation and efficiency to capture opportunities. The company has created cutting edge facilities to produce up to10 mtpa of iron through a judicious steel-making process, giving it a liquid steelmaking capacity of 11.6 mtpa across three locations in India and abroad. It has an installed finished steel capacity of 6.55 mtpa. JSPL's captive iron ore mines in Tensa, Odisha, have a production capacity of 3.11 mtpa and the company owns and operates combined power generation capacities of 5,049 mw.
#3


JSW Steel
JSW Steel
is the flagship company of the diversified $ 14 billion JSW Group, which has a leading presence in the steel, energy infrastructure and cement sectors. It is India's leading integrated manufacturer of carbon steel products, with an export presence in over 100 countries across five continents. The company has significantly expanded its steelmaking capacity in India, from 1.6 mtpa in 2002 to an installed crude steel capacity of 18.0 mtpa, through organic and inorganic growth strategies. Its current operations in India comprise 12.50 mtpa (around 70% of capacity) of flat products and 5.50 mtpa (around 30% of the capacity) of long products.
#3
Steel Authority of India Ltd (SAIL)
SAIL
is the largest steelmaking company in India and one of the seven Maharatnas of the country's central public-sector enterprises. It produces iron and steel at five integrated plants and three special steel plants. On the production front, FY20 saw a number of new records being created. Production improved substantially with the ramping up of new facilities. SAIL re-emerged as the largest domestic crude steel producing company in FY20, producing 16.15 mt of crude steel. It also emerged as the largest miner for steelmaking input materials by mining a total of 32.40 mt of iron ore, fluxes, coking coal and non-coking coal. The company has the vision to attain 50 mtpa steel crude capacity by 2050.
Top 3 fastest growing steel companies in the 'Small' category.
#1
Kirloskar Ferrous Industries Ltd (Kfil)
KFIL
is a manufacturer of pig iron and grey iron castings. It supplies pig iron to foundries that cater to the auto, engine and compressor, textile, pump, pipe, fitting and fan industries, among others. Its pig iron products include foundry-grade pig iron, spherodised graphite (SG)-grade pig iron and basic-grade pig iron. It produces grey iron and SG iron castings for various applications, such as cylinder blocks, cylinder heads and various housings for the automobile, tractor and diesel engine industries. Its casting products include cylinder blocks, cylinder heads and housings. KFIL has manufacturing facilities in Koppal and Solapur. In fact, it was successful in selling all the pig iron produced during the year—the reduction in the value of sales compared to the previous year has been mainly on account of reduction in the realisation of the price of pig iron.
#2


Lloyds Metals And Energy Ltd (Lmel)
LMEL
was incorporated in 1977 in the name of Nagarjuna Metals and Engineers. In 2011, the company's name changed to Lloyds Metals and Energy. It has two major segments: iron ore and captive power. Iron ore mining activities are carried out regularly in the Surjagarh area of Gadchiroli district. At present, the company is undertaking only surface mining and the entire mined iron ore is used for captive consumption. LMEL has also entered into a MOU with Thriveni Earthmovers Pvt Ltd, the largest mining operator in India, to incorporate a new JV company in Maharashtra for carry mining operations in Maharashtra and neighbouring states—starting with the iron ore mining operations of LMEL.
#3


Kalyani Steel
Part of the Kalyani Group,
Kalyani Steel
is a leading manufacturer of forging and engineering quality carbon and alloy steels using the blast furnace route. It caters to the engineering, automotive, seamless tube, foundry and casting industries. In the energy sector, it caters to players who manufacture seamless tube applications for high-pressure boilers, oil lines, casing and tubing, and pipes for oil exploration. It is also a certified supplier to the Indian defence sector and supplies steel for bombshells and barrel applications for heavy vehicles. Today, this integrated steel complex has a hot metal capacity of 650,000 TPA of carbon and alloy steels.