Terwilliger Center for Innovation launches C&D waste challenge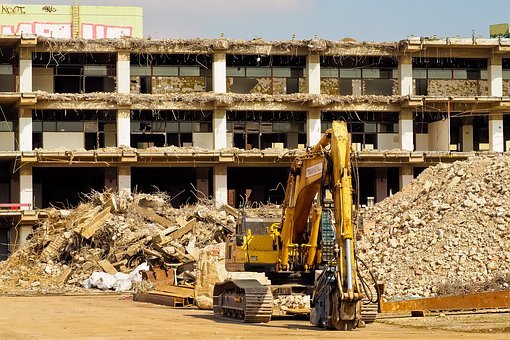 Terwilliger Center for Innovation launches C&D waste challenge
Open innovation firm InnoCentive is supporting Habitat for Humanity and the Terwilliger Center for Innovation in launching an ideation challenge which will help in seeking solutions on improved Construction & Demolition (C&D) waste management. India is the country of primary focus for this Challenge as it contributes a significant fraction of C&D waste to the worldwide total with the amount expected to grow exponentially over time due to rapid urbanisation.
The Challenge focuses on the first steps of utilising C&D waste—estimation and segregation of waste material and the initial logistics of waste utilisation in the construction supply chain—and in soliciting innovative ideas and concepts to address a wide range of topics within these first steps.
Some features of the challenge, as per the organisers, are:
There is a guaranteed award. The award(s) will be paid to the best submission(s) as solely determined by the "seeker". The total payout will be $15,000, with at least one award being no smaller than $5,000 and no award being smaller than $1,000.

The solvers are not required to transfer exclusive intellectual property rights to the Seeker. Rather, by submitting a proposal, the solver grants to the seeker a royalty-free, perpetual, and non-exclusive licence to use any information included in this proposal, including for promotional purposes and sharing with potential development partners. Habitat for Humanity will make awarded solutions freely available to other partner organisations.

Submissions to this Challenge must be received by 11:59 pm US Eastern Time on 25 January 2021 (10:29 am on 26 January 2021, Indian Standard Time). Late submissions will not be considered.

After the deadline, the seeker will complete the review process and make a decision with regards to the Winning Solution(s). All solvers who submit a proposal will be notified on the status of their submissions; however, no detailed evaluation of individual submissions will be provided.
In an Ideation™ Challenge, Solvers may:
Submit ideas of their own

Submit third party information that they have the right to use and further the authority to convey that right and the right to use and develop derivative works to seekers

Submit information considered in the public domain without any limitations on use
Solvers should not reveal any confidential information in their submissions. Often the Ideation™ Challenge will be followed by one or more of the other three Challenge types to further develop the ideas and gain Intellectual Property protection when the concept has been well-defined.
The Challenge, now "live", carries an award of $15,000 for best submission. The Ideation Challenge will remain active until 25 January 2021. To know more, please click on the link:
https://innocentive.wazoku.com/#/challenge/0eb43abfdc8642a7ba5da25ab118039a