Hydrogen Economy: Petroleum min Pradhan lists development initiatives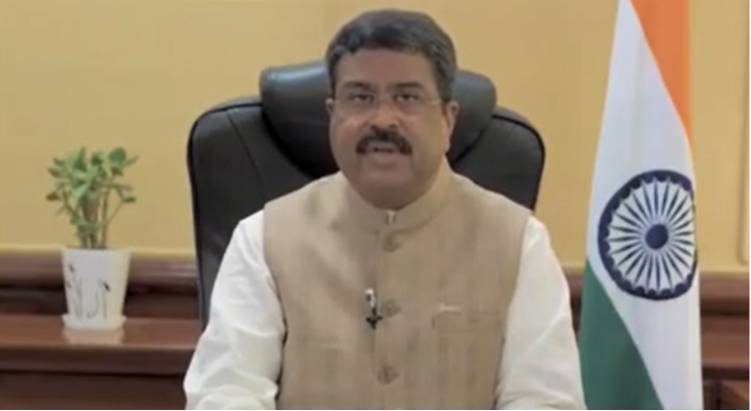 Hydrogen Economy: Petroleum min Pradhan lists development initiatives
16 Apr 2021 CW Staff
The Federation of Indian Petroleum Industry (FIPI) and the Energy Forum (TEF), under the Ministry of Petroleum and Natural Gas (MoPNG), organised a roundtable conference—Hydrogen Economy: The Indian Dialogue 2021, involving 25 panellists and 15 nations.
Minister of Petroleum and Natural Gas Dharmendra Pradhan, who led the roundtable conference, said that the government has taken various initiatives in regards to the greater use of hydrogen in India's energy sector.
The Indian government recently announced the National Hydrogen Mission in the Budget 2021 for making a hydrogen roadmap for the country.
Pradhan said that India is working on a pilot project on blue hydrogen, green hydrogen and CNG (H-CNG). He added that currently, 50 buses in Delhi are CNG-operated and are blended with hydrogen.
The minister said that India is focusing on environmental and climate causes with a major thrust on deploying renewable energy and energy efficiency measures. In the past six years, the country has increased its renewable power portfolio from 32 GW to almost 100 GW, as a part of the 450 GW target of renewable energy generating capacity by 2030, said Pradhan.
He said that hydrogen can also align with the MoPNG's other flagship schemes, like the promotion of compressed biogas under the Sustainable Alternative for Affordable towards Transportation (SATAT) scheme or promoting the gas-based economy or other initiatives on waste-to-energy.
The high-level roundtable conference, led by Shri Dharmendra Pradhan, included keynotes from Dr Sultan bin Ahmad Sultan Al Jaber, Minister of Industry and Advanced Technology, UAE, Angus Taylor, Minister for Energy and Emissions Reduction, Australia, Dan Jorgensen, Minister for Climate, Energy and Utilities, Denmark, and David M Turk, Deputy Secretary of Energy, US, who are presenting their insights on policy roadmaps, and demand and supply dynamics.
A separate session is devoted to India's Hydrogen Mission, which will feature a keynote speech from Dr Indu Shekhar Chaturvedi, Secretary, Ministry of New and Renewable Energy. The concluding session will be chaired by Tarun Kapoor, Secretary, Ministry of Petroleum and Natural Gas.
---
Also read: RIL, Chart Industries to lead new industry alliance on hydrogen
Opinion Poll
Question : How can India stem inflationary trends likely from the currently all-time-high steel prices?