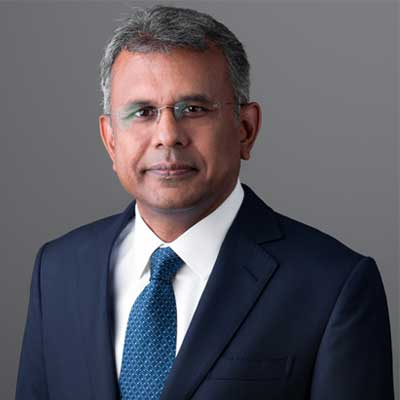 V Senthilkumar, Managing Director, Propel Industries
Jul 05 2021,03:07 PM CW Team
"We have recently inaugurated a dedicated R&D lab"
The innumerable construction and infrastructure development projects are factors that drive demand for crushers and screens. The retail market for construction is also fuelling demand. The ban on the usage of river sand is helping the crushing and screening industry thrive. "Further, there has always been huge investment happening in the Indian aggregates industry as our country is one of the largest global consumers of aggregates," says V Senthilkumar, Managing Director, Propel Industries. "And so, the products manufactured by us are in great demand and it is only increasing manifold," he adds, as he shares more on the industry and the company's offerings.
Tell us about your offerings for crushers and screens.
Propel Industries has more than 150 product models to offer to the crushing and screening market. Our products continuously evolve to meet the unique requirements of the customer. We have more than 1,200 plant installations to our credit. Our happy customers are testimonials to our products' quality. We are driven by the core values of customer focus, teamwork, integrity and professionalism, which are helping us increase customer numbers.
Any recent launches or innovations by the company?
We will soon be launching the Prowash V2.0. It comes with enhanced performance and reliability. There are four models in this product: PW 100, PW150, PW 200 and PW 250. We are introducing the Rinser screen to improve the sand-washing efficiency in our vibrating screen models MVS 1540 2 Deck, MVS 1845 4 Deck, MVS 2060 3 Deck and MVS 2060 4 Deck. We will also be introducing a vertical shaft impactor in the models AVVI 55, AVVI 75 and AVVI 100 to handle wet feed materials. This ensures dust suppression at the output, safeguarding against air pollution. Custom-made solutions are becoming our hallmark and this is helping us expand our customer base.
What's your annual investment in R&D?
We are increasing our investment in R&D and have recently inaugurated a dedicated R&D lab. A lot of thought has gone into building the infrastructure needed to measure and analyse specific gravity, water absorption, bulk density, bulking, slit, flakiness, elongation, abrasion and impact, among others. The R&D lab is equipped with an abrasion tester, flakiness tester, elongation tester, compression/crushing tester, impact tester and equipment for sieve analysis. The properties of the rocks and minerals thus tested will act as a guiding tool for customers. Testing will enable the customer to understand the feed gradation for the input material, determine the shape and size of the aggregate, analyse the properties of the sand and check if it is as per the IS:383/IS: 1542 standards and understand strength and durability.
What are your target avenues and growth prospects for FY21-22?
We are targeting higher output plants for FY21-22. We are exploring new markets, both inside and outside the country. As of now, we are present in 14 countries and we want to establish our brand in many other countries in coming years. We are investing in R&D to increase the performance of our equipment. We have recently launched concrete batching plants. The multiple batching solutions from us come with twin-shaft or planetary mixers. The Pro-Series of the Propel batching plant is proving to be a great hit among customers.