Covid-19 second wave: State govts offer assistance to construction workers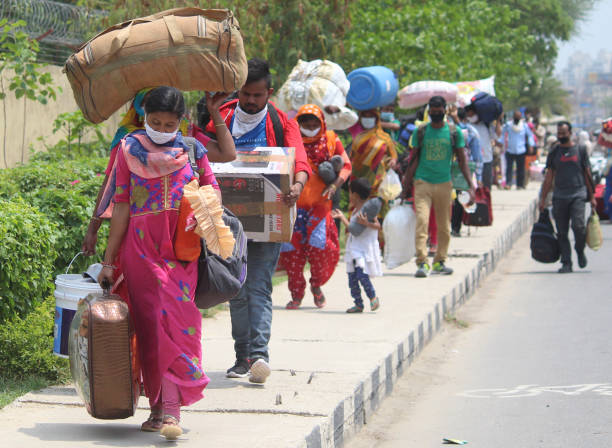 Covid-19 second wave: State govts offer assistance to construction workers
Apr 30 2021,06:04 PM CW Team
As migrant workers return home due to the second wave of Covid-19, real estate developers fear construction projects to be impacted.
To minimise the impact, some state governments have provided financial assistance to construction workers. The Delhi government proposed financial assistance of Rs 5,000 to each of the construction workers registered with them.
Prime Minister Narendra Modi in his nearly 20-minute address to the nation, also asked states to convince migrant workers, a large number of whom have begun leaving for their home states in distress following lockdowns in cities like Delhi and Mumbai, to stay put where they are, with a guarantee that they will be vaccinated in the coming days and will also not lose their livelihoods.
Some real estate developers told the media about the fear of construction activity coming to a halt again, reversing the gains in the last quarter of 2020 and that it may take almost a year to bring the situation back to normal.
Given the fresh restrictions in Mumbai and Pune, the Maharashtra government has said that construction will only be allowed at sites with residential facilities for workers. Movement from the sites will also be restricted, except for transporting construction material.
For this reason, almost 30-40% of project sites are operational in Mumbai and Pune. But if lockdown rules are intensified, even raw material supply may get affected, a Mumbai-based developer told the media.
As many as one lakh construction workers are employed in real estate projects in Maharashtra, primarily Mumbai and Pune.
---
Also read: Real estate plans steps for construction amid lockdown in Maharashtra
Also read: New construction guidelines in Maharashtra during Covid
Also read: Maha govt transfers Rs 1,500 each, to 9.17 lakh construction workers
Opinion Poll
Question : How can India stem inflationary trends likely from the currently all-time-high steel prices?