Bathroom automation is the future of interiors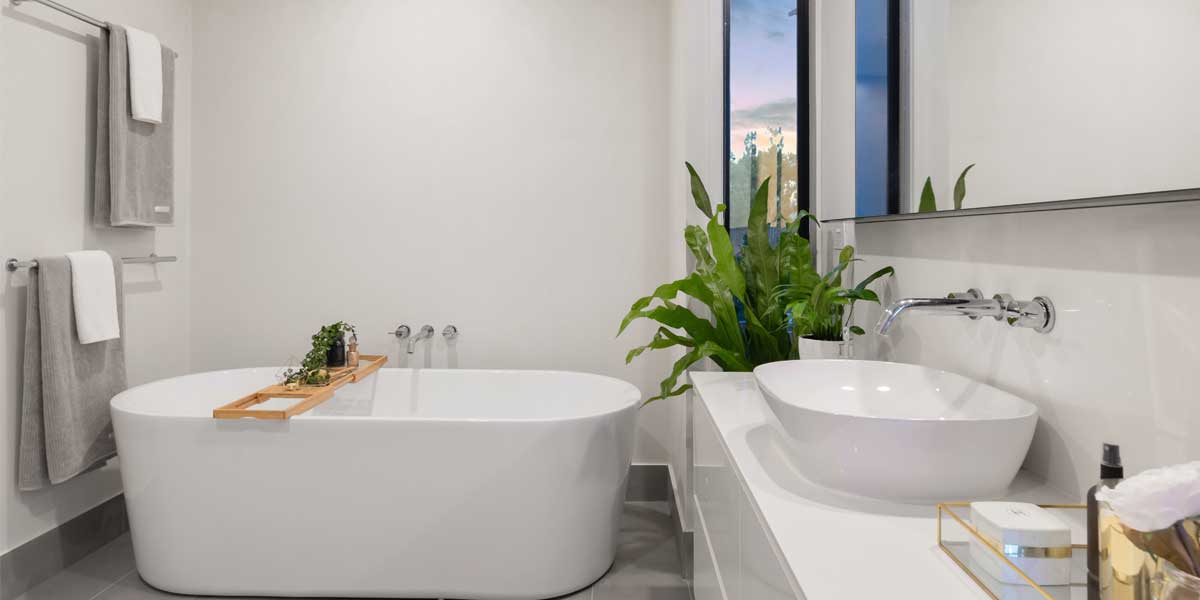 Bathroom automation is the future of interiors
15 Mar 2022 CW Team
In today's time we often look to streamline our work by saving time and effort while having the comfort of luxury within just one click. In order to spend your time on what's more important you tend to look out for options that hand hold you're your less important. And you always don't need a human to help you out on your extras, well what are machines for? Here, we are talking about automation!
A human life is dependent on electronic devices in their routine life to reduce the burden of labor work. Right from heating the food in the microwave to washing clothes in the washing machine, automation technology has become the most supportive partner ever. And when automation meets comfort, its an amalgamation of life in luxury. Imagine watching your favorite movie or having a music system installed (preferably best) in the bathroom while you are sipping wine in your hot bubble bath. Luxuriously relaxing, isn't it?
Any bathroom device or fixture that comes with electronic control is considered as an automated bathroom system. Automating a bathroom has become a novel trend preferred by many who either built their bathrooms from scratch or revamp it. To take the advantage of luxurious comfort, the traditional bathrooms fixtures are transformed into advance designs by the help of electrical controllers and adapters.
Automation is generally used to refer to technological advanced interiors in bathroom products. The ultimate point is to create more functional spaces in the bathrooms using a modern-day automation standard. There are many ways in which a bathroom can be automated such as sensor-based LED lighting, heated flooring, automated window systems, exhaust fans, entertainment systems, and digital showers.
When we spoke to Komal Nirula, Creative Director, Futomic Designs about automation in bathrooms, here's what she has to say, "Home Automation is a now almost a given in every luxury project and bathrooms of course are a very essential component of it. Starting from automated warmed up WC's, smart mirrors that tell the news & weather, to mood lightings with music for when you take the special dip in the bubble bath, automation can massively & positively augment your bathroom experience. Not to forget the technical aspects like automated aural controls, air purifications, temperature monitoring, humidity control & smart toiletries."
Also, to customise your needs following are the areas where you can decide the kind of customisation you want to have in your bathroom:
The Tub: Installing auto-fillers in the bathroom can assist in creating an enriching experience in the tub. Also, the temperature and the amount of water can be set which eventually enables less water wastage or no over flowing of water from the tub. One can also consider auto-emptying controls which saves a lot of time and manual effort.
Windows: The top priority in bathroom should be privacy while maintaining adequate natural light entering the space must install automated coverings for bathroom windows. Investing in drapes and blinds that can opened or closed using timers or remote control will allow one to experience luxury bath experience.
The Shower: Digital showers have become so popular as they personalise your bath experience. One can have automated temperature, pressure controls, and timings that can be set accordingly.
Floor: A heated bathroom all together is a different experience as it creates a luxurious feeling when you walk in the bathroom. Heated floorings in bathroom gives a different vibe in winters, isn't it? They are efficient to keep your energy expenses under control while still offering warmth.
Lighting: We often forget to turn off lights and leave the bathroom and when we re-enter we realise, while the electricity has already been wasted. Sensor-based lights saves electricity on large scale as they are only used when there is a sensory object around it. Automated lighting fixtures create more comfort, illumination, and efficiency which can be placed around mirrors or showers or other parts of the bathroom.
Also Read:
https://www.constructionworld.in/latest-construction-news/real-estate-news/interiors/give-a-design-uplift-to-your-bathrooms/33012
https://www.constructionworld.in/latest-construction-news/real-estate-news/interiors/personalise-your-bathrooms-with-thematic-tiles/32827