Give a design uplift to your bathrooms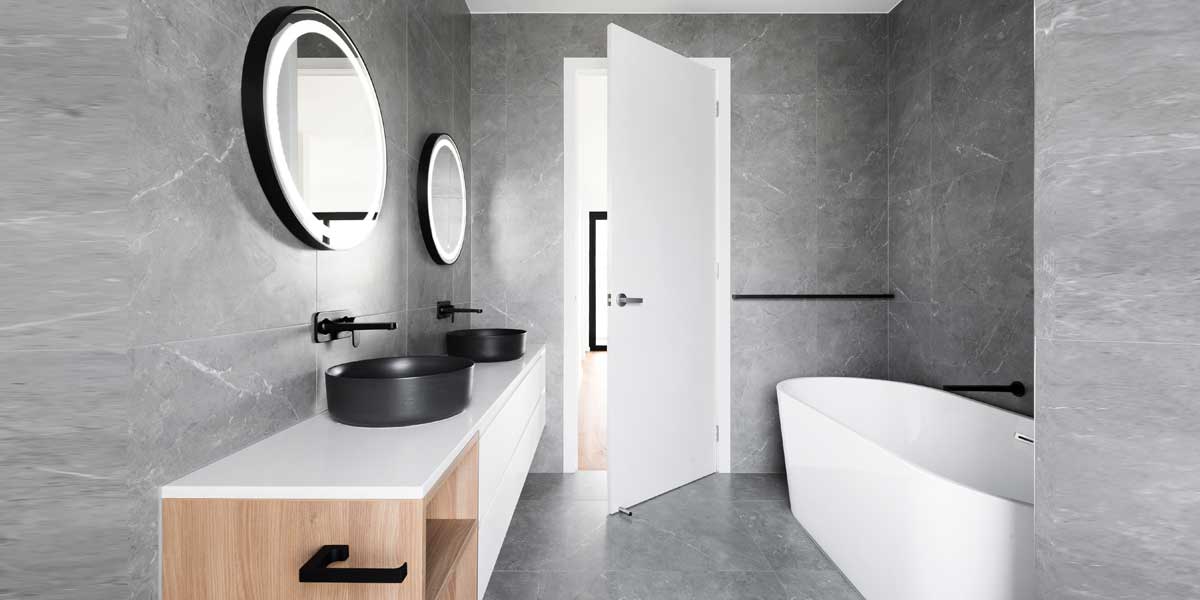 Give a design uplift to your bathrooms
10 Mar 2022 CW Team
Bathroom designing you might think is a cake walk while designing but is no small feat. Building it from scratch or revamping a bathroom space goes through major changes right from selecting fixtures, surface materials, tile flooring cabinetry, and electrical and plumbing needs.
Certain factors one must consider while designing a bathroom are as follows:
Create a relaxing space: Bathroom space should have a sense of calmness. Choose colors and tiles that relaxes you mind and body the moment you enter the rest area. Having light colors in your bathroom with little plants or flower vase will help automatically calm your soul and have a relaxing shower. One must not design a chaotic bathroom but allocate sufficient space for functional area. Rather than highlighting the toilet let your vanity and freestanding tub be the focal point when you enter the bathroom.
Tushar Waghmare, Interior Designer at Enrich Salon says, "Bathroom Designs can be obtained by utilising every corner of the desire space with avoiding emptiness in the layout. Also, a designer must focus on design statements in terms of materials to be used in the bathroom, fixtures, tiles textures, and appropriate lighting and additional aesthetical elements to put more functionality in the space".
Do not install things you won't use on regular basis: Yes, this might sound like a personal attack but we are talking about bathtubs. Bathtubs take an unwanted space if you are not a regular user. People with huge bathroom areas often tend to fascinate over bathtubs but ask yourself whether you are going to make a regular use of it? Yes, choosing a roomy shower stall instead of bathtubs might look like a smart decision. Things installed in a space that can be put to regular use makes a space livelier.
Good lighting – an essential port of bathroom
Light is a necessary component to complete the look of the bathroom. It adds a sense of liveliness to the bathroom. With adequate lights your bathroom doesn't fall into the dull space of the room. Sharing a pro tip of using task lighting and mirror lighting at correct space will eliminate the appearing of shadows in the bathroom. For relaxation purpose, adding some mood lighting does wonders in the bathroom.
Installing vanity lights in the bathroom creates a comfortable environment and turns out to be important as vanity is the ear where you spend most of your time in bathroom. For bathrooms with large spacing and high ceilings, pendant lights and chandelier lights work the best to add a sense of luxury. They highlight the space in an adequate manner and work as an impactful feature in a bathroom.
Maha K, Co-founder, Design Doodle says, "We have observed that more often bathroom design takes a back seat in projects due to lack of time or budget restrictions. But it is also the space you begin each morning with, imagine the impact it has on our mood every day! Its high time we start treating bathrooms with the respect they deserve and go the extra mile to make them beautiful spaces that are more expressive and go beyond the usual neutral palettes. We definitely need to add more boldness and drama in our bathrooms by using a splash of bright colours mixed with playful patterns and interesting forms that you usually don't expect to see in bathrooms. It's also important that we open up the spaces to the outdoors while maintaining privacy, by adding lots of natural light and greenery to make each morning's experience refreshing. Not to forget the plethora of wonderful options available in the market from faucets in multiple finishes to coloured sanitary fixtures and endless tile patterns, it opens up the arena to go completely wild with the designs.
Choosing low-maintenance materials: Installing low-maintenance and durable material can prove to be multi-beneficial, especially proving the facts of quality within budget. For eg. Using porcelain tiles is one of the best surface tiles for bathrooms as its durable, easy to maintain when compared to natural stone.
Shrushti Gangar, Junior Designer, Dority Design Studio highlights few key things while designing a bathroom.
"Space planning and functionality is really important while designing a bathroom. First thing is to distinguish the wet and dry area to avoid fatal accidents and easy to-and-fro movements in the bathroom for specific needs. Lighting plays a great role, so ensure a good lighting that evaluates the smaller space larger and brighter and creates a mood in the space" she says.
"Always consider choosing materials that are low-maintenance while having the ever-lasting quality. Installing matching accessories or fixtures to your color palette creates a lively drama in the space. Make sure to go with a sleek vanity and fixture to give the rest room a minimal look. I also suggest to highlight the focal areas like vanity wall and shower area more as soon as one open the bathroom doors. One must opt for a correct color scheme and make sure it creates an elevated space. Last but not the least, adding some style by using a bathroom accessory, a pendant light or a chandelier to add the touch of luxury" she adds.
Also Read:
https://www.constructionworld.in/latest-construction-news/real-estate-news/interiors/personalise-your-bathrooms-with-thematic-tiles/32827
https://www.constructionworld.in/latest-construction-news/real-estate-news/interiors/role-of-lights-in-home-interiors/32730