Connecting aesthetics with aspirations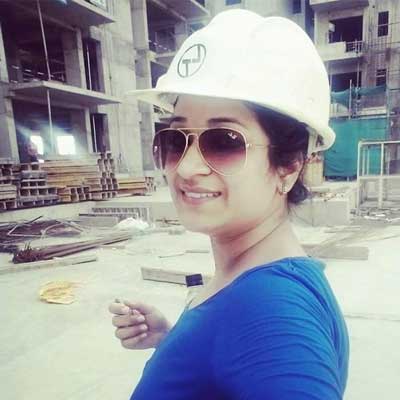 Connecting aesthetics with aspirations
Ruchi Tandon, Co-Founder, Design Du Jour, New Delhi, in conversation with CW Interiors Design Guild about design aesthetics in the new normal and her vision for 2021.
How has your design process changed in the face of the pandemic?
Our design process has changed in terms of the execution of design. Lot of changes are required due to the pandemic such as adapting to working from home, which has been a challenge considering the nature of work and involvement of different tools. In terms of thought process, the design process has also changed due to the pandemic. It is now required to fulfill the renewed aspirations of clients in terms of space, aesthetics, health, entertainment and working.
What are the key changes that you have introduced at your design firm?
The changes we have introduced at our firm include strict implementation of cleanliness and social distancing norms besides reduced number of working hours in office and increased working hours at home using various social media platforms. With respect to technicalities, a lot of brainstorming has been done with our staff to adapt to changed requirements and aspirations of clients due to the pandemic.
What challenges are you facing now in terms of client expectations, sourcing of materials, labour and design execution?
There are many challenges – client expectations, labour expectations, vendor expectations and staff expectations. Clients firstly expect best quality and services at a tight price. Secondly expectations and requirements have changed due to the pandemic and it comprises:
Requirement of a spacious working space with a big working station and comfortable chairs as well as other amenities. Earlier a small table with a chair was all that was required for casual use for laptop or reading or writing. Requirement of a separate learning space for students to attend their online classes and other activities. Earlier a simple study table and chair was required for this.
Requirement of bigger windows, bigger open spaces to get clean air, gardens and terrace gardens to enjoy leisure time when one has few options to go out to enjoy.
Tell us about your latest project.
We have a few projects currently on board, which include renovation and interiors of three upmarket apartments in Delhi; two garden renovations and landscaping in residential layout; a Japanese café in Goa; and the interiors and planning of a deluxe apartment in Pune.
Do you perceive a shift in aesthetic sensibilities of clients in the new normal?
Yes, there is a shift in aesthetic sensibilities of clients due to the pandemic. Clients from cities are feeling the need to connect with nature. For that they are opting for bigger windows, more open spaces, and colours and textures, which give a feeling of healthy well-being. Accessories are preferred not for showoff but for comfort and ease.
What kind of projects are you looking forward to?
It is always our endeavor to look for projects, which require creativity, free hand from clients with respect to our work and definitely fair compensation.
What are the key trends in interior design that one should watch out for?
Key future trends in interior designing will focus on minimalism with a lot of open space, big windows/garden/terrace garden/indoor and outdoor plants.
How do you ensure that each project that you work on has your signature on it?
A personal signature can only be ensured when you are totally involved in the project and look after it critically at different stages.
What advice would you like to give to your peers for working during the pandemic?
The best advice I can give my peers is to remain positive and to adapt quickly to required changes due to the current situation.
What are your plans for your firm for Year 2021?
To go with great guns with a great team is the only motto for Year 2021!