My design philosophy is maximising functionality and aesthetics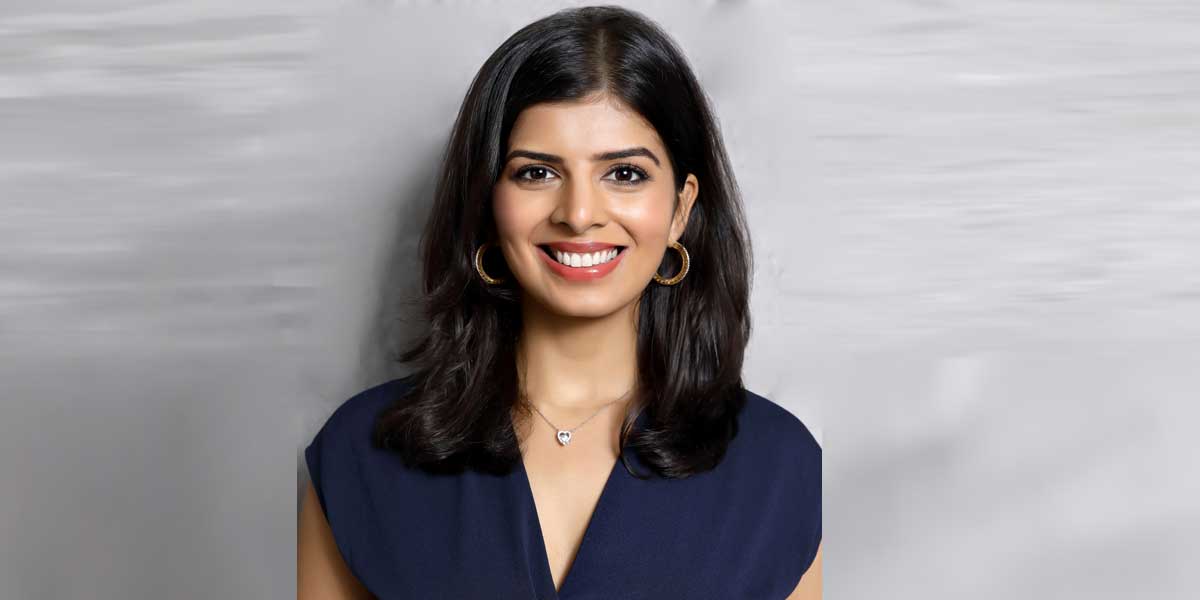 My design philosophy is maximising functionality and aesthetics
May 10 2021,04:05 PM CW Team
With a small team of dedicated professionals, Sarah Sham heads the Essajees Atelier. With a slew of degrees and accolades from top-notch institutes across the world, such as Duke University in the US and Oxford University in the UK, Sham takes a special interest in understanding the nuances and finer details of interior design, and of course, art. CW DesignBuild talks to Sham about her journey as a designer, having completed designing 40 residential and commercial spaces, and her design philosophy.
How has your design philosophy changed over time, especially in the light of the pandemic?
My design has not changed. Philosophy is something according to which you live your life. It is an overarching factor. So, it hasn't changed. My design philosophy is maximizing functionality and aesthetics and that's the direction I am evolving in for a long time now.
What changes have you made in your work protocol due to the pandemic?
We are one of the firms that have been in work from the home mode for the longest time. We had declared work from home in March 2020. We opened for a brief time in January and February in 2021 and are back to work from home mode since then.
We have been doing work from home successfully and I have grown the strength of the team through this pandemic.
How has your business been impacted by the pandemic?
Since most of our payments have been linked to on-site progress of design or milestone achieved on the worksite, because of the lockdown that has been slow, the payments have also been slow.
However, in terms of the overall growth of a brand, this time has been great to pause and relook at what kind of clients I want to work with. I have grown our social media presence and that has been a lot of fun for me and the brand.
Take us through your design process from conception and design to final build.
We start with an initial concept/plan and think about what direction we want the space to move in. Then we head over to the mood board material, charts and layouts. After that, we generate the 3D views of the space followed by the technical drawings. Based on this, we get multiple quotations and execute the work on site.
What kind of projects do you enjoy working on the most – residential or commercial? Why?
My perception has changed in the last few years. It is more about the type of client that I work with than what the project is. I have become more particular about the clients I want to deal with and people come to me because of that trust they have in our work.
Even if it is a dream project but the client is difficult to work with, it is a no-go for me. I have done some extremely small projects in the past, which have turned out to be my favourite ones because the clients have been a pleasure to deal with. The project becomes a happy process for me and my team when we meet like-minded clients who do not haggle over every last rupee and details.
When you deal with clients who are on the same page as you, not just in terms of the design but also in terms of the trust, the entire process becomes so much fun for all of us. If at the end of the day if work is stressing us out, we try to avoid it.
How do you integrate sustainable features with aesthetics while designing a space?
We have started making a huge push in this direction since last year. We have been using materials that are sustainable and eco-friendly and keep making an effort to add more of that to our execution.
For us as a design company, we try and source our material from local vendors reducing the transport of things from one place to another. We do not use a lot of Italian furniture in our projects. We get that locally built.
In terms of materials used on-site, we use wood that is easily regrown and have better availability versus the endangered types. Even with the coatings, polishes and paints – there are multiple small things that can be done to keep it sustainable. We avoid those that are toxic to the environment and not sustainable at all. We have started integrating a lot of alternatives in our process.
Tell us more about your work as an art curator?
I do not have a fixed style. I believe that is my USP. With every new project, there is a new vision or concept that I want to try out and that excites me. I think that's where I come from and probably people approach me because I don't offer something that is just run-of-the-mill.
Which living room trends do you foresee for residential spaces in India?
The trends that I foresee with relation to how everything has changed in the Covid-19 situation, I think a lot of people are now looking at multi-functional spaces. Something like a console that turns into a desk or a sofa-cum-bed for anyone who comes over.
What is your vision for Essajees Atelier?
My vision is to grow from a team of 10 to a team of 25 in the next 10 years. I want to be known for doing India's best projects in terms of quality and quantity. For me, it isn't about finishing projects of 1 or 2 lakh sq ft, I would rather finish a 10,000 sq ft home and make it one of the best that anyone has seen in their life.
My aim is not to be India's biggest design firm or to churn out the maximum number of projects, I want to be known for the quality of work that I do and my projects should stand out.
Tell us about the projects you are working on currently.
We are working on projects across the country.
Three in Kolkata – all are larger homes

Two 10k sq ft penthouses in Hyderabad

11k sq ft home in Kunoor

Multiple projects in Mumbai including a show flat for a renowned builder
What advice would you like to give to aspiring designers?
Just focus on all your energies on that one good project. Word of mouth can take you a long way and business can grow. Many young designers get caught up in the perception of business on social media that what the actual client thinks and how they serve them.
I believe it takes that one happy client to turn your business around, so they should focus their energies there.