Transforming homes with accent walls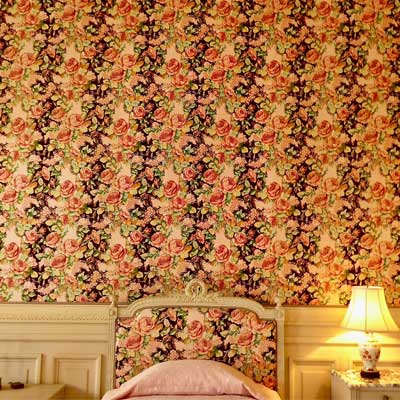 Transforming homes with accent walls
22 Dec 2021 CW Team
Many interior design choices come with their share of barriers. Either they don't fit into the clients' budget or take up too much room in your home. The best way to jazz up your living space without burning a hole in your pocket is by adding an accent wall. Accent walls instantly liven up any space and breathe new life into your house. They spice up any room and make for a great focal point.
"To accentuate the design of a space, accent walls work amazingly. They can act as a perfect backdrop to your furniture pieces or even be the element of attention. There are abundant options to highlight your wall, like adding textures, painting murals and even creating wall installations. Designing a textured wall with pops of colour, patterns and illustrations, adds depth and an extra dimension to your space" says Zahabiya Gabajiwala, Founder & Principal Artist, ZA Works Design.
"Accent walls can also include a feature wall showcasing art, sculptures and installations that transform the vibe of your home and can also add a personal touch. To customize your space, mural paintings with unique colours, designs and elements can add meaning to your homes and be a conversation starter" she adds.
Here is a list of different ways you can incorporate an accent wall into your home.
Use of bright colours
One of the simplest and most cost effective methods of creating an accent wall. It instantly brightens up the space and makes it appear warmer and bigger. A crucial point in creating an accent wall is choosing the right colour for the space. If the house is painted with a warm colour, the choice must be a warmer contrasting colour that complements the space. Pay attention while choosing colours with a neutral undertone, as the colour pay off can look different in different light settings. This accent wall shall become a focal point of the house as it will stand out.
The look of a home can be further enhanced by bringing the colour of your accent wall into other elements throughout your home.
Play of textures
Textured walls are great to add some depth to the room. Playing with textures can create a distinct look and feel on the walls. While adding texture, stray away from the overdone 'popcorn' walls and experiment with different textures. Paint can be used to add texture to the walls, using accessories and different brush sizes and a variety of strokes. If one is looking for a rustic vibe and appearance, one can opt for a cement wall or a brick style look.
Creating a mood with wallpapers
A fun wallpaper is a great way to liven up the space and add some drama to the home. Wallpapers are available in so many prints, textures and create a beautiful accent wall. On coloured walls, one can play around with darker colours if they want to experiment with different tones. This opens up the space and creates a comfortable living environment. It also changes the mood of the space.
Use fun decals
Decals are a great way to draw attention to one wall in the room without too many additions. One can choose decals with different shapes and text to match the aesthetic of your house. They are super hassle free to apply on your walls and liven up the space. Decals can be added even if you simply want to change up the look of a nook in your house.
Use of tiles
A unique, but underrated idea while adding an accent wall to your home. Tiles elevate the space by making it look lavish. They add a 3D element to the space and have the potential of becoming the focal point of the room and giving it the desired vibe.
Tiles can be chosen in different colours, finishes and shapes to add dimension to your home and set the mood of the space be it vintage, chic, classy or contemporary.
Accent walls are a genius way to add a pop of colour or texture to an otherwise dull room. Wait no more, it is time to add an accent wall into your home! According to Varun Baweja, Founder & Interior Designer, Varun Baweja Design, "Choosing the best paints for your interior when building a new house or renovating an old one is crucial. The choice is affected by a lot of factors- right tonal value,kind of emotions/mood to be evoked, color scheme of your interiors, the colors in the art, the architecture of the space, natural light,etc. It's always a good idea to add texture and drama through walls though".
"Neutral paints can bring out amazing results in your interior. You only need to get a little creative when picking your paints. For instance, pick up colors that create a relaxed environment for the bedroom or living room and grab attention to the bespoke furniture, accessories, lighting. A striped wall is not only a perfect way to create and add style and elegance, but it is also welcoming and relaxing. Alternatively, get a neutral paint for walls if you have a pastel ceiling. It is an incredible way to add a sense of style, elegance, and color without stripping your interiors of the soothing mood" he adds.
Also read:
https://www.constructionworld.in/latest-construction-news/real-estate-news/interiors/how-to-use-mirrors-to-maximise-spatial-experience-/30822
https://www.constructionworld.in/latest-construction-news/real-estate-news/interiors/glass--a-sustainable-building-material-in-modern-design-/30508