Residential sales up 43% in Delhi NCR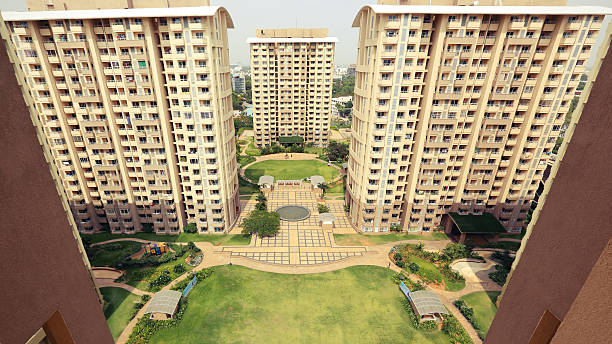 Residential sales up 43% in Delhi NCR
New launches see pent-up demand in Q4 2020
Delhi witnessed residential sales improvement by 43% in Q4 2020 compared to the last quarter (Q3 2020) on the back of festive discounts, low-interest rates, and some premium launches by established developers. However, sales are yet to reach the pre-Covid levels witnessed in 2019. Noida continued to dominate sales with a 45% share of overall sales in Delhi NCR, followed by Ghaziabad contributing 31% of the total sales.
The residential market also rebounded with some prominent new launches. In Q4 2020, new launches were more than triple as compared to the last quarter. The majority of the launches were recorded in Gurugram, which accounted for 61% of the new launches, followed by Noida, which contributed 24% of the launches.
Delhi NCR market gains momentum
Source: JLL Research
The quarter also witnessed the launch of plotted developments and individual floors by prominent developers. While prices remained range-bound across all the submarkets, homebuyers are being offered freebies and attractive payment terms by developers.
Accelerated residential sales in India
India's residential sector is witnessing a sales acceleration leading to a fast-paced recovery from the pandemic's impact. In comparison to Q3 2020, residential sales accelerated by 51% in Q4. This improvement has been holistic, with seven key residential markets showing an uptick in sales. Mumbai, the country's largest contributor to sales for this quarter, accounts for 23% of the overall sales, while the Delhi NCR market accounts for 20%. Pune saw the maximum increase in sales activity compared to the third quarter at 147% with 3,323 units sold in all.
Sales volume bolstered across markets
Source: JLL Research
Residential market recovery on track. Achieved more than 50% of 2019 sales
Source: JLL Research
Recovery gains of more than 50% in 2020 were noted in seven key cities with Delhi NCR, Hyderabad, and Mumbai gaining a maximum foothold as compared to 2019.
In Delhi NCR, Ghaziabad and Noida accounted for nearly 80% of the sales.
In Hyderabad, the Western Suburbs accounted for more than 70% of the overall sales.
In Mumbai, sales were driven by Thane and Navi Mumbai, with a combined contribution of over 50%
New launches
Q4 2020 saw the launch of 26,785 new residential units, which is more than twice the new launches witnessed in Q3 2020. New launches in Q4 2020 increased in all markets under review, as compared to Q3 2020. Delhi NCR and Bengaluru saw a substantial increase in launches during the quarter. Hyderabad dominated new launches accounting for nearly 40% of the overall launches during the quarter and Bengaluru followed with over 16%. New launches are still restricted as compared to the pre-Covid levels. Developers across markets focused on completion of under-construction projects and clearing the existing inventory.
Source: JLL Research
Annually, overall launches across the top seven cities dipped by 31% to about 95,000 units in 2020 as compared to around 137,000 units in 2019. Development focus on mid and affordable tranche continued in Q4 2020 with more than 80% of the new launches in the sub INR 1 crore category. Further, the focus on this price segment is expected to continue with developers trying to reap the benefits of the highly boosted demand in these segments. Most new launches in the southern markets of Chennai, Hyderabad and Bengaluru were in the sub INR 1 crore category.
Unsold inventory increases marginally
As sales were outplaced by new launches, unsold inventory at different stages of construction across the seven markets under review increased marginally to 462,380 units, from 457,427 units. Delhi NCR and Mumbai together account for more than 50% of the unsold stock. However, a study of years to sell shows that the expected time to liquidate this stock has marginally risen from 4 years in Q3 2020 to 4.2 years in Q4 2020.
---
4th Indian Cement Review Conference 2021
4th Indian Cement Review Conference 2021
17-18 March