What is Bharatmala Pariyojana?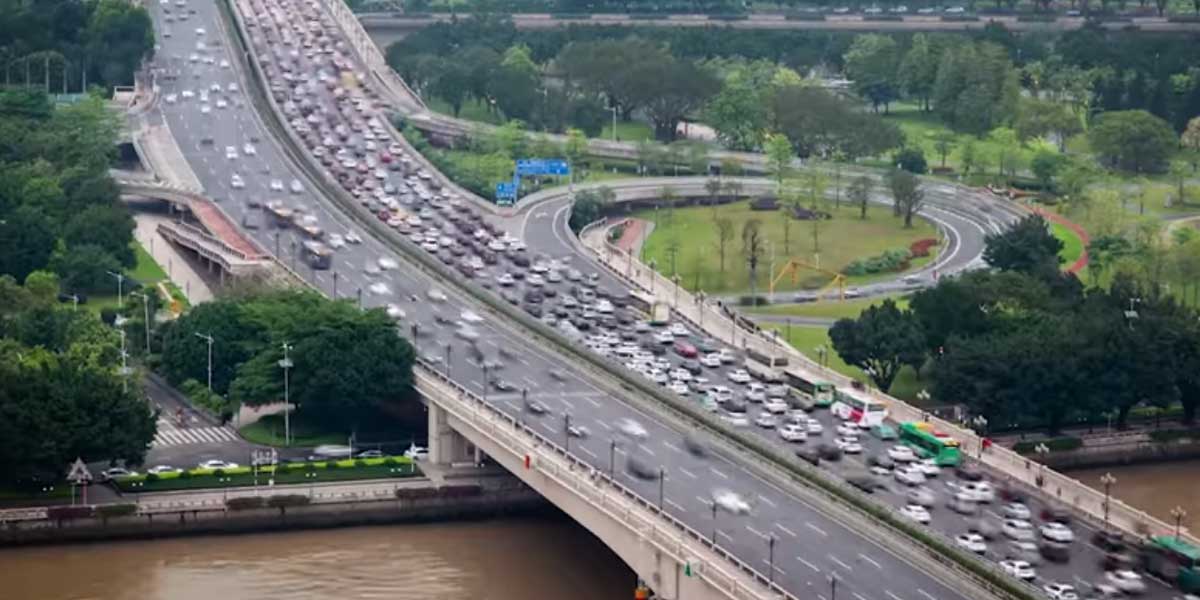 What is Bharatmala Pariyojana?
01 Dec 2021 CW Team
Bharatmala Pariyojana is the second largest highway construction project in India, enhancing the connectivity of the nation. The project is a new umbrella program that focuses on the highway sector. In 2017, the Central Government launched the Bharatmala Project to augment the cargo movement spurring international trade. Improving the cargo movement will result in a reduction of the cost of the supply chain.
As per road transport minister, Nitin Gadkari, the project focuses on optimizing the efficiency of freight and passenger movement across the country. The project starts from Gujarat and Rajasthan moving to Punjab, Jammu and Kashmir, Himachal Pradesh, Uttarakhand, border of Uttar Pradesh, Bihar and West Bengal, Sikkim, Assam, Arunachal Pradesh, Manipur, and Mizoram. The prime objectives of Bharatmala Pariyojana include:
Interconnect 550 districts with highways containing a minimum of 4 lanes
Construct 50 corridors across the country curtailing traffic and cluster
Interconnect 24 logistics parks
Enhance freight transport via national highways to 70%-80%
The project aims to bring smoother connectivity across the nation with improved roads and infrastructure by constructing elevated corridors, bypasses, ring roads, lane expansion, and Logistics Park. The part of the national corridor facing increases traffic and resulting in obstruction will be converted to the expressway. North East Economic corridor is built that connects 7 state capitals and 7 multimodal waterways terminals to the Brahmaputra on the Bharatmala route; this includes Dhubri, Dibrugarh, and Silghat.
Bharatmala Pariyojana is divided into 7 phases, and the Phase-I is currently under progress. Out of the total length of 83,677 Km, Phase-I is 24,800 Km long with an addition of 10,000 Km of ongoing NHDP project, so a total of 34,800 Km is under progress. Bharatmala project is allocated with a total budget of ₹ 5.35 lakh crore for building new highways at a total stretch of 34,800 Km of Phase-I. The funding of the project is done by Cess (₹ 2,37,024 crore) collected from Petrol & Diesel (as per Central Road & Infrastructure Fund Act, 2000, erstwhile CRF Act, 2000), amount collected from toll (₹ 46,048 crores) apart from additional budgetary support (₹ 59,973 crores), Expected monetization of NHS through TOT (Toll-Operate-Transfer) (₹ 34,000 crores), Internal & Extra Budgetary Resources (IEBR) (₹ 2,09,279 crore ) and Private Sector Investment (₹ 1,06,000 crore) as per Financing Plan up to 2021-22.
The Phase-I of the project includes the following development:

Economic corridors of 9,000 Km will cost ₹ 1,20,000 crore
Inter-corridor and feeder route of 6,000 Km will cost ₹80,000 crore
Roads under the National Corridors Efficiency Program of 5,000 Km will cost ₹ 1,00,000 crore
Border and international connectivity roads of 2,000 Km ₹25,000 crore
Coastal and port connectivity roads of 2,000 Km will cost ₹ 20,000 crore
Expressways of 800 Km will cost ₹40,000 crore
Additional to this will be the ongoing project of NHDP roads covering a stretch of 10,000 Km, under the value of ₹ 1,50,000 crore. So, in total currently, the construction is going on for a stretch of 34,800 under an estimated cost of ₹ 5.35 lakh crore. With the ongoing Covid pandemic and the issues concerning land acquisition, the project kept faced a major impediment. Phase-I is expected to be completed by 2022 with a deadline of 5 years. But as per the Investment Information and Credit Rating Agency of India (ICRA), there will be a delay of 4 years in completing the project. To keep up with the pace and to meet the deadline, the team working 18 km per day has increased it to 30 Km per day.
Bharatmala Project will absorb all other previously existing programs focusing on highway projects including the National Highway Development Project (NHDP). It will also aid in escalating other key Government projects like Industrial Corridors, Sagarmala, Digital India, Dedicated Freight Corridors, BharatNet, and Make in India. The project is under the responsibility of the National Highways Authority of India, the National Highway, Industrial Development Corporation, and state public works departments. For the construction, one of the lowest bidder HG Infra Engineering Limited (HGIEL) bagged two projects worth ₹2,100 crores. Currently, HG Infra Engineering has 22 orders under execution in Rajasthan, Uttar Pradesh, Haryana, and Maharashtra. The first project of the Bharatmala Project is the construction of an eight-lane carriageway on the Baonli—Jhalai road, a section of Delhi-Vadodara Greenfield alignment, with an estimated project cost of ₹ 903.43 crores.
Bharatmala Pariyojana, also known as the Indian garland project, is an ambitious project of the government. With enhanced connectivity boosting the economic activity of the nation, the roads will install contact between the market, firms, etc. The project will also aid in connecting the tribal and backward areas, areas of economic activity, border areas, coastal areas, and trade routes with neighboring countries. It is also estimated to generate around 22 million jobs, both direct and indirect. Considering all these things makes the Bharatmala Pariyojana a promising project that will flourish our nation towards success and prosperity!