Everything You Need to Know About Bhopal Metro!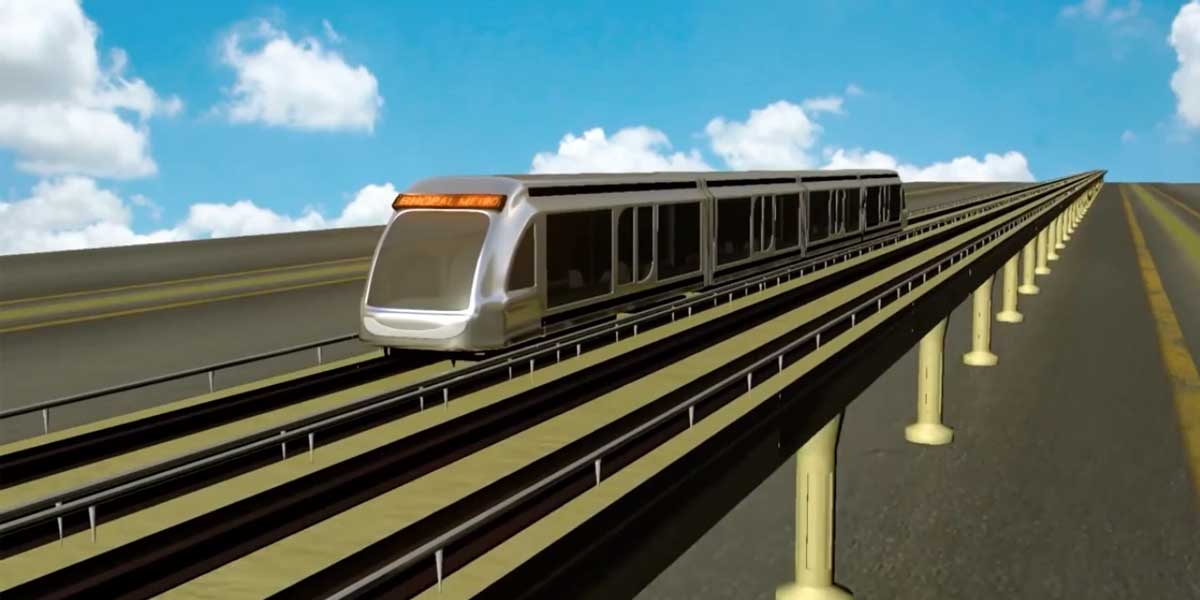 Everything You Need to Know About Bhopal Metro!
25 Nov 2021 CW Team
Bhopal metro project, also known as Bhoj Metro, is a Mass Rapid Transit System implemented by Madhya Pradesh Metro Rail Corporation Limited (MPMRCL). Aiming to provide quick and economical travel solutions for the people in Bhopal, the Government of Madhya Pradesh has planned the Bhoj metro.
The project is to be built under an estimated budget of ₹6,914 crores, where the finances are bifurcated; Official Development Assistance (ODA) will procure a loan from the Asian Development Bank (ADB) and through a loan of 400million euros from the European Investment Bank (EIB).
Bhopal Metro is a massive project of 105km long with 6 interconnected lines segregated as phases, out of which only Phase 1 got approval from the Central Government of Cabinet in October 2018. Phase 1 encompasses two corridors, line-2 and line-5 of a total stretch of 27.87km. Line 2 (Purple Line) is 15km long, connects Karond Circle to AIIMS, while Line 5 (Red Line) is 12.88km long, connecting Bhadbhada Square to Ratnagiri Tiraha. The first corridor will mostly have elevated stations except for two partially underground stations at Bhopal railway stations and bus stations.
Line-2 will connect Karond Circle, Krishi Upaj Mandi, DIG Bungalow, Sindhi Colony, Nandra Bus Stop, Railway Station, Aishbag Crossing, Pul Bogda, Subhash Nagar Underpass, Kendriya Vidyalaya, DB City Mall, Sargam Cinema, HBJ Station, Habibganj Naka, Alkapuri Bus Stand, and AIIMS. Line-5 will connect Bhadbhada Square, Depot Square, Jawahar Chowk, Roshanpura Square, Minto Hall, Lily Talkies, Pul Bogda, Prabhat Square, Govindpura, Govindpura Industrial Area, JK Road, Indrapuri, Piplani, and Ratnagiri Tiraha. The second corridor will have 14 elevated and 2 underground stations. The two corridors will link at Pul Bogda station, and this keeps them interconnected.
The other 5 lines of the project include, Line-1 (Green Line) has 24 stations connecting Bairagh to Awadhpuri. Line-3 (Blue Line) with 24 stations connecting Bhauri Bypass to Vasant Kunj Bus Stop. Line-4 (Yellow Line) has 21 stations that connect Ashoka Garden Auto stand to Mother Teresa School. The Line-6 has 12 stations connecting Habibganj Naka to Mandideep.
Bhoj metro is being designed under the guidance of several constructional pundits who are ingraining their skills to build the metro. The mastermind of the project is Rohit Associates Cities & Rails Pvt. Ltd., the one to draw the Detailed Project Report (DPR) of the Bhopal Metro. DB Engineering, Geodata, Louis Berger were the general consultants of the project. Dilip Buildcon Ltd. is constructing the 6.225km long viaduct of line 2, AIIMS to Subhash Nagar along with the entry and exit of the viaduct to the depot. 8 elevated stations between the AIIMS and Subhash Nagar are constructed by URC Construction.
Bhopal Metro will incorporate 3 modes of run including on the Road, underground, and on the bridge. The expected maximum speed of the metro is 90kmph, and the average speed is 34kmph. It will run on a track gauge of 1435mm and the electrification is 750VDC. The signalling administered for Bhopal Metro will be Communication Based Train Control (CBTC). The metro utilizes steel wheel technology and will operate on a driverless operating system ensuring advanced safety measures. One of the key features of the project is that it is integrated with Bus stations and railways stations, further to enhance the connectivity, it also incorporates a feeder network for buses and non-motor transport. The ticket fares of the metro are not yet decided, but the Bhoj Metro will encompass an automatic fare control system.
With all these features, the Bhopal metro will improve the quality of traveling for people living there. Known as the city of lakes, Bhopal treasures a rich history within itself. So the Bhoj Metro will surely attract many tourists making it easier to explore this ancient enchanting land!