Placebo Fabtech bags 151 mn worth project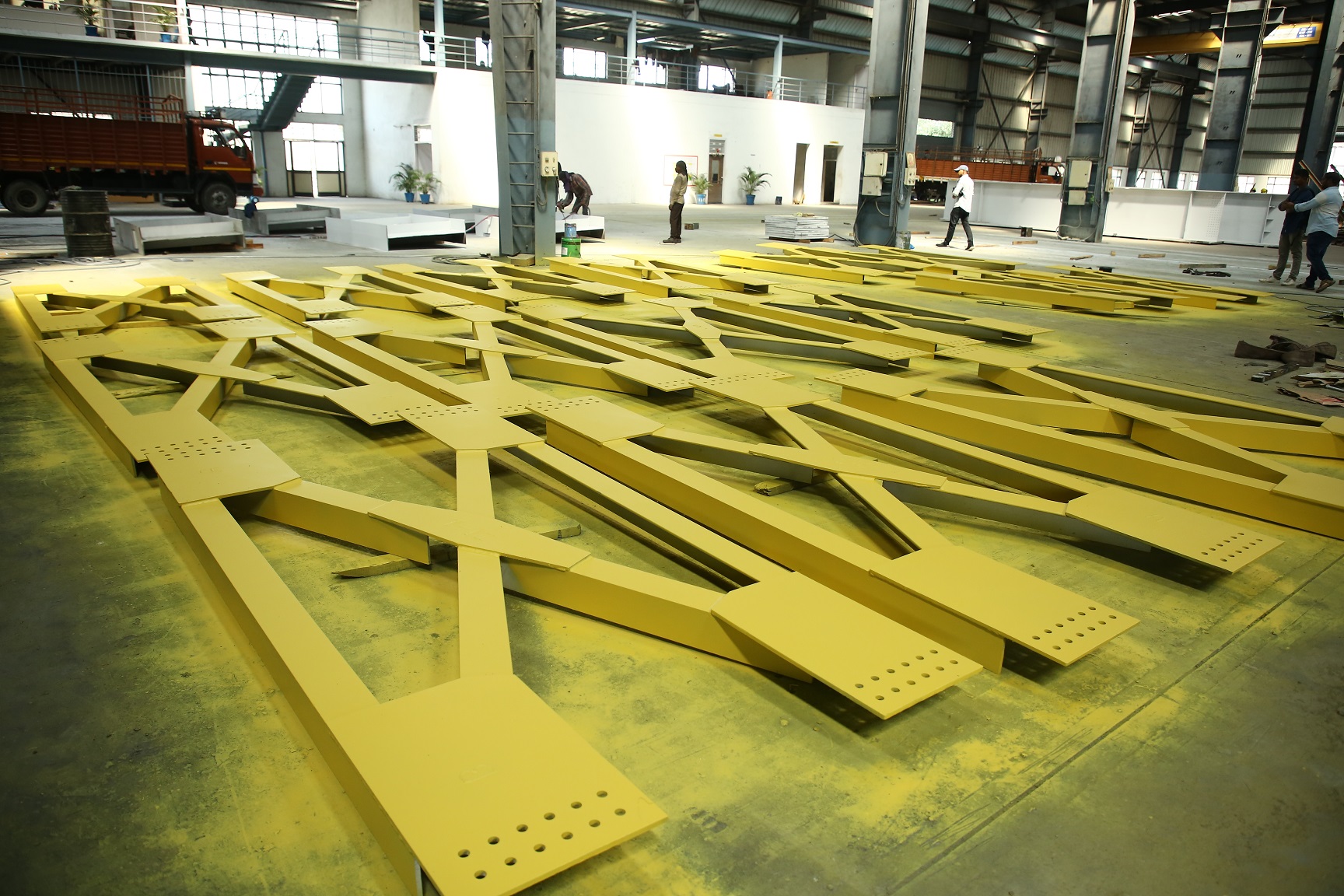 Placebo Fabtech bags 151 mn worth project
Sep 17 2020,04:09 PM CW Team
Placebo Fabtech, Hyderabad's RDSO approved large scale industrial heavy structural steel fabricator with a monthly capacity of heavy fabrication of up to 1200 metric tonnes bagged the biggest open web girder manufacturing order worth Rs.151 million from India's largest construction & EPC Company: Larsen & Toubro.
The Order is for Executing "Structural Steel Girder Work for Special Steel Bridge Work at Tapi bridge location of project Western Dedicated Freight Corridor Corporation (WDFCC)".
In spite of tough competition from other RDSO approved companies who have been working for decades in the northern part of India, Haryana, Maharashtra & Telangana, Placebo Fabtech has been awarded this order for executing steel bridge girder work at Tapi Bridge location which comes under Western Dedicated Freight Corridor Corporation through Larsen & Toubro.
Speaking on the achievement, Mr V Subramanian, President - Marketing, Placebo Fabtech stated "It took 195 days from the date of the first meeting with L&T to get this big order. There were a lot of discussions on commercial aspects in terms of comparison of pricing between the existing vendors of L&T with us and given track of financial records and our capability in executing earlier orders which we made it through. Confining and bending to L&T's quality aspects is a herculean task and we are ready to take the challenge on mutual interest".
Commenting on the technical aspects of finishing the work, the Managing Director of the Company, Mr CH. Chandrashekar Reddy said "The techno-commercial online meetings in convincing L&T officials for were very challenging to secure this work order, and in spite of Covid-19 setback, a lot of such online marathon meetings happened between us and L&T, and finally, we succeeded. We are not seeing this Open Web Girder order from Larsen & Toubro Ltd purely in commercial terms, but as an opportunity to prove ourselves in the highly competitive heavy and high-end fabricators market, and the fact that we are now preparing to execute this order with proper due-diligence. The deadline set for this project is 30th April 2021 and we are confident that we will meet the same with utmost dedication."
Apart from L&T's current order, Placebo Fabtech also is executing good orders pertaining to steel girders, fabrication based on drawings and pre-engineered building systems etc. with clientele like JSW Severfield Structures, IKEA-Bangalore, ThyssenKrupp Industries, Ramky Infrastructures, BSCPL Infrastructure, Mumbai Based Afcons Infrastructure, BVSR Constructions and so on.
PFPL also is working as sub-contractor to execute the flyover projects in & around Hyderabad on a faster phase.