Trial run of double-stacked dwarf train conducted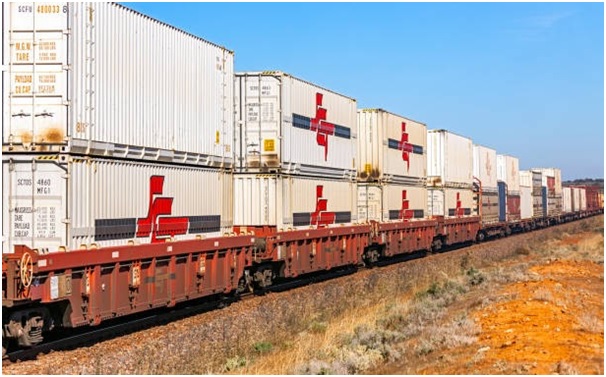 Trial run of double-stacked dwarf train conducted
Mar 05 2021,11:03 AM CW Staff
Indian Railways successfully conducted the trial run of the double stacked dwarf container train from Mehsana in Gujarat to Jawaharlal Nehru Port (JNPT) near Mumbai.
'Dwarf' containers provide 67% higher volume when double stacked and can carry a weight of 71 tonnes, against 40 tonnes by an ISO container.
JNPT told the media that it is in the process of finalising an operator for 'management, maintenance and operations of a dedicated dwarf container depot (D-Depot) inside the Port area.
Indian Railways has provided a 17% discount on haulage cost for double stack dwarf container trains compared to double stack ISO container trains combined with additional volume benefit, said JNPT.
At the D-Depot ISO containers for exports and imports will be destuffed/restuffed and then re-stuffed in the dwarf containers for further movement on rail to and from the Jawaharlal Nehru Port, according to JNPT.
In comparison to regular containers, the 'Dwarf' containers are 662 mm short but 162 mm wider. The introduction of dwarf container would facilitate the movement of export-import (EXIM) cargo through double stacked dwarf containers.
Opinion Poll
Question : How can India stem inflationary trends likely from the currently all-time-high steel prices?