Construction World's fastest growing cement companies in India - 2020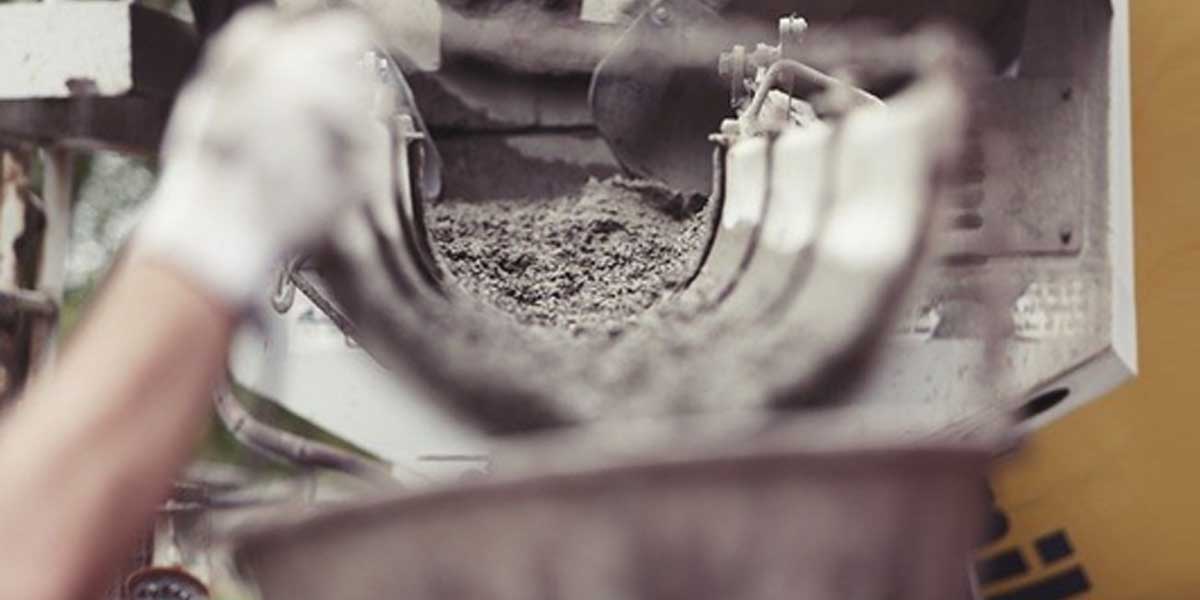 Construction World's fastest growing cement companies in India - 2020
21 May 2021 CW Team
India is the second largest producer of cement in the world and the second largest consumer (next to China in both cases). The sector plays a significant part in the growth story of Indian economy, providing employment to over a million people, directly or indirectly. Hence the revival of this sector post the pandemic is crucial for the country.
Despite the pandemic-induced challenges, some cement companies maintained a positive outlook and promise to continue the same in the coming year as well.
An esteemed panel of jury scrutinised cement companies' performances over six consecutive accounting periods and came to the consensus to crown the following companies as Construction World's "Fastest growing cement companies for 2020". The companies have been categorised in three categories—small, medium and large—based on their annual turnover.
Fastest growing cement companies in large category:
#1
Ultratech Cement
UltraTech Cement Limited is the cement flagship company of the Aditya Birla Group. UltraTech is the largest manufacturer of grey cement, ready- mix concrete (RMC) and white cement in India. The company has a consolidated capacity of 116.8 Million Tonnes Per Annum (MTPA) of grey cement. It also has a slew of specialty concrete that meets specific needs of discerning customers. Ultratech's consolidated revenue grew by 32.7% Y-o-Y to Rs 14,405.61 crore in the March 2021 quarter, with volume growth at 28% Y-o-Y.
#2
JK Cement
JK Cement Ltd is an affiliate of the multi-disciplinary industrial conglomerate JK Organisation. The company has an installed grey cement capacity of 14.7 MTPA, making it one of the top cement manufacturers in the country. The company is also the second largest manufacturer of white cement in India, with an annual capacity of 600,000 tonne. JK Cement has been displaying some positive trends. Data shows that returns on capital have increased substantially over the last five years to 16%. The amount of capital employed has increased too, by 51%.
#3
ACC
ACC Limited (ACC) is a leading player in the Indian building materials space, With 17 cement manufacturing units, over 90 ready mix concrete plants, over 6,600 employees, a vast distribution network of 50,000+ dealers and retailers. Sustainability is an integral part of the company's business strategy, with the Sustainable Development 2030 Plan. In the March quarter of 2021, cement sales volumes of ACC Ltd grew 21% on a year-on-year (y-o-y) basis to 8 million tonne. On a sequential basis, volumes grew 4%. Ebitda at ₹860 crore was the highest ever in a quarter.
Fastest growing cement companies in medium category
#1
JK Lakshmi Cement
JK Lakshmi Cement Limited is a part of the JK Organisation. With a wide network of over 400 cement dumps and more than 7,000 channel partners,the combined capacity of the company is 13.3 MTPA. For the quarter ended 31 December 2020, the company has reported a consolidated total income of Rs 1280.22 crore, up 11.36% from last quarter's total income of Rs 1149.60 crore and up 17.14% from last year's same quarter's total income. Company has reported net profit after tax of Rs 118.44 Crore in the latest quarter.
#2
Birla Corporation
The cement division of Birla Corporation Limited has 10 plants at seven locations. The company has acquired 100% shares of Reliance Cement Company Private Limited (Reliance Cement), a subsidiary of Reliance Infrastructure Limited (RIL). After this acquisition, Reliance Cement has become a wholly-owned material subsidiary of Birla Corporation Limited. Its total capacity has now become 15.5 MTPA post acquisition. Birla Corporation reported a fourth quarter of FY21 net profit of Rs 249.33 crore, up 28% Y-o-Y from Rs 194.73 crore in the same period last year, The sales volume jumped 24.5% Y-o-Y to 4.17 million tonne mt. Revenue grew 24.9% Y-o-Y at Rs 2,146 crore.
#3
HeidelbergCement India Limited
The HeidelbergCement Group, the world's second-largest cement maker, is a prominent player in the fields of cement, concrete and other downstream activities. The Group employs 52,600 manpower at 2,500 locations in more than 40 countries. The company's installed cement manufacturing capacity is 6.26 MTPA. The company kept its outlook for slightly higher sales and core profit in 2021, supported by stimulus programmes around the world it says will boost construction activity, The group last month reported preliminary results for the first quarter, with sales up 1%.
Fastest growing cement companies in small category
#1
NCL Industries
Nagarjuna Cement Limited, as the Company was known then, has an aggregate capacity of 8000+ tonne per day (TPD), and is spread over two locations.NCL Industries Board recently gave in-principle approval to setup 110 tph cement grinding and packing unit at Line III-Phase-2 at Mattapalli, Telangana, and the project is expected to be completed in 18 months from date of financial closure.
The estimated cost of the project is around Rs 105 crore.
#2
Anjani Portland
Anjani Portland Cement, a subsidiary of Chettinad Cement, has an installed manufacturing capacity of 1.2 MTPA. The limestone mines of Anjani are acclaimed as the best mines amongst the cement brackets of Nalgonda district, thus promising good quality cement. Anjani Portland Cement has a return on capital employed (ROCE) of 24%.
#3
Deccan Cements
DCL was promoted and incorporated as a Public Limited Company in the year 1979 and has a very strong network of more than 1,000 cement dealers and consignment agents spread across the country. The present 2.3 MTPA production facility at Bhavanipuram stands testimony to the company's dedicated efforts. The cement plant is more or less self-sufficient in power with a Captive Thermal Power Plant (15MW), Hydro-electric Power Plant (3.75MW) and Wind Mills (2.025MW) under its fold. The company is awaiting environment clearance to expand the plant's capacity to 4.8 MTPA. It is also said to generate employment in the region.