India's Top 10 Best Cement Companies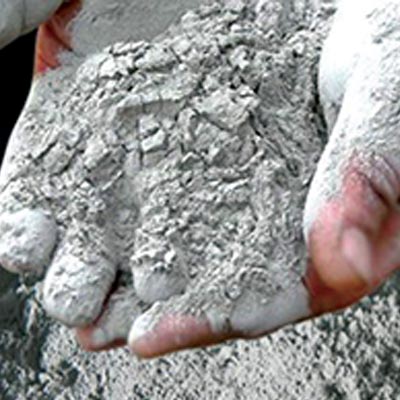 India's Top 10 Best Cement Companies
05 Jan 2022 CW Team
Cement is the soil to construction, being the binding factor of all the elements; it plays a major role in the process. Nearly two centuries ago, in 1824 Joseph Aspdin of England patented the very first discovered cement. As a result of the similarity between the hardening cement paste and the natural stone found in Portland, it was called Portland cement. The strong affinity in cement gives intact binding making it the best choice amongst lime and clay.
Today the market is crowded with various cement companies, and sieving the best cement for construction leaves one bewildered. Here we bring you the top 10 best cement companies in India:
1. Ultratech Cement
UltraTech Cement is part of the Aditya Birla Group, listed among the Fortune 500 company. UltraTech is India's largest producer of grey cement, ready-mix concrete (RMC), and white cement. It is the world's third largest cement manufacturer, excluding China, with a consolidated grey cement capacity of 116.75 mtpa, and the only one outside of China to have 100+ mtpa of cement manufacturing capacity in a single country. The company's operations are spread across India, the United Arab Emirates, Bahrain, and Sri Lanka. The rural sector is projected to drive continued demand for UltraTech, while infrastructure construction is picking up speed. With the exception of the near-term impact of the second wave of the pandemic, management is hopeful about a long-term demand environment for cement. Ultratech Cement's capacity expansion plan, which will cost ₹6,527 crore and is slated to be completed by the end of FY2023, is on track. Furthermore, it aims to reach a 25% RoE by FY2025, up from the current 15%. Over the next four to five years, the company is well positioned to gain from increased cement demand. Overall, the company's prognosis for cement demand, profitability, and financial sheet remains positive.
| | | |
| --- | --- | --- |
| Ultratech Cement | FY21 | FY20 |
| Revenue | 44,725.88 | 42,124.83 |
| Profit | 5,463.11 | 5,814.84 |
2. Ambuja Cement
Ambuja Cement ltd is one of the best cement companies in India. Ambuja Cements Ltd. is a subsidiary of Holcim, a global pioneer in sustainable and creative construction practices. Now the company has a cement capacity of 29.65 million tonnes across the country, encompassing five integrated cement producing plants and eight cement grinding units. Ambuja Cement is the market leader in the sustainable use of ecological and man-made resources. The firm has been certified water positive almost eight times; an achievement accomplished through water-saving and plant efficiency improvements. It is also plastic negative since it burns 75,000 tonnes of plastic waste in its kilns; which is 2.5 times the total amount of plastic utilized. Renewable energy accounted for 7.1 percent of the company's total energy consumption.
| | | |
| --- | --- | --- |
| Ambuja Cement | FY21 | FY20 |
| Revenue | 25,981.32 | 26,522.51 |
| Profit | 3,575.19 | 2,811.46 |
3. ACC
Over eight decades old, ACC cement is ranked among the top best cement manufacturers in India. The company has its presence across the nation with strong marketing setup contributing in building national infrastructures. ACC includes 17 cement manufacturing units, almost 90 ready mix concrete plants, over 6,600 skilled personnel, a broad distribution network of 50,000+ dealers and retailers, and a nationwide sales network.
| | | |
| --- | --- | --- |
| ACC | FY21 | FY20 |
| Revenue | 14,576.00 | 15,240.15 |
| Profit | 1,658.67 | 1,341.51 |
4. Shree Cement
Shree Cement (SCL), founded in 1979, has an aggregated cement production capacity of 47.4 million tonnes per annum (including foreign capacity) and a power generation capacity of 742 megawatts. Its operations are spread across India and the United Arab Emirates, with four integrated factories in India, one in the United Arab Emirates, and nine grinding units. It was also one of the first companies in the industry to adopt alternative fuels in cement manufacturing, and it now boasts the world's second-largest installed capacity of waste heat recovery power plants, trailing only China. SCL's product portfolio includes a high-quality variety of products for conventional construction as well as specialised applications and conditions. Roofon, Bangur Power, Shree Jung Rodhak, Bangur cement, and Rock Strong are the five brands it now sells. In its Uttar Pradesh factory, it also makes autoclaved aerated concrete (AAC) blocks, which are a lightweight, precast building material with good insulating properties. SCL has a commercial power capacity of 300 MW, as well as 442 MW of captive and green electricity capacity.
| | | |
| --- | --- | --- |
| Shree Cement | FY21 | FY20 |
| Revenue | 13,476.33 | 12,868.39 |
| Profit | 2,285.87 | 1,535.85 |
5. Dalmia Bharat
Dalmia Cement, founded in 1939 by Mr. Jaidayal Dalmia, is one of India's first indigenous cement enterprises. The company is headquartered in New Delhi and is listed on the National Stock Exchange and the Bombay Stock Exchange. A total of thirteen cement plants and grinding units are spread across nine states, with a total capacity of 33 million tonnes per annum (MTPA). Its three flagship brands include Dalmia Cement, Dalmia DSP, and Konark Cement, which offer a wide range of cement varieties. Dalmia Cement is the best in India, and largest in the country to manufacturer the slag cement. It is a market leader in the construction for oil wells, railway sleepers, and airstrips.
| | | |
| --- | --- | --- |
| Dalmia Bharat | FY21 | FY20 |
| Revenue | 10,522.00 | 9,674.00 |
| Profit | 1,231.00 | 224.00 |
6. Rain Industries
Rain Cements Limited (RCL) is one of the best cement producers in South India. It has two manufacturing plants with a cumulative capacity of 4.0 million tonnes per year. RCL produces ordinary portland cement (OPC) and portland pozzolana cement (PPC) of superior quality. The cement manufacturing units are ideally positioned and adhere to rigorous BIS standards in cement manufacturing. PPC-grade cement provides for around 75% of RCL's capacity, while OPC-grade cement constitutes for the remaining 25%.
| | | |
| --- | --- | --- |
| Rain Industries | FY21 | FY20 |
| Revenue | 10,574.85 | 12,061.92 |
| Profit | 657.91 | 429.09 |
7. JK Cement
JK Cement is a one of the best cement and construction goods manufacturer in India. Grey cement, white cement, and valuation goods are all part of the company's range. It is India's largest wall putty manufacturer, as well as one of the country's main grey and white cement producers. It is a fully integrated player with a capacity of 14.67 million tonnes per annum for grey cement and 2.54 million tonnes per annum for white cement, as well as a 144-MW captive power plant. JK Cement has announced another profitable 4 mtpa development in Central India, following a 4.2 mtpa expansion in North India that is still being ramped up. The company will benefit greatly from these additions. The first is to increase its market share in North and Central India, the country's most appealing areas. Second, South India's contribution in the volume mix should be reduced to roughly 12%. Finally, lower costs at roughly 90% of grey cement capacity after expansion, resulting in improved fuel economy.
| | | |
| --- | --- | --- |
| JK Cement | FY21 | FY20 |
| Revenue | 6,606.10 | 5,801.64 |
| Profit | 709.72 | 496.42 |
8. The Ramco Cement
The Ramco Group's primary company is Ramco Cements Limited. The company's principal product is Portland cement, which is produced in eight state-of-the-art manufacturing facilities, including Integrated Cement Plants and Grinding Units. Ramco Cement is one of the best cement producer in India and 5th largest cement manufacturer in the country. Ramco Cement manufactures ready mix concrete and dry mortar products. The company is also known for deploying one of the largest wind farms of the nation.
| | | |
| --- | --- | --- |
| The Ramco Cement | FY21 | FY20 |
| Revenue | 5,291.00 | 5,389.33 |
| Profit | 783.64 | 604.14 |
9. Birla Corporation
Birla Corporation, the flagship firm of the MP Birla Group, was founded in 1919 as Birla Jute Manufacturing Company and has since grown to become India's largest cement producer. Cement manufacturing is the company's main business, although it also has a large position in the jute industry. Its cement sector consists of ten facilities spread across seven locations. For an enterprise value of '4,800 crore, it bought 100% of Reliance Cement Company (Reliance Cement), a subsidiary of Reliance Infrastructure (RIL), making Reliance Cement a wholly owned subsidiary of Birla Corporation. Birla Corporation now has high-quality cement assets, increasing its total capacity from 9.8 mtpa to 15.4 mtpa as a result of this transaction. A high proportion of blended cement accounts for 90% of total cement sales; being a prominent player in the demand-accretive Central Region; extending market reach; and a concentration on the selling of high-margin premium cement are just a few of the company's key advantages. The company is on track to increase capacity by 25%, which will help it maintain current volume growth in the future.
| | | |
| --- | --- | --- |
| Birla Corporation | FY21 | FY20 |
| Revenue | 6,785.45 | 6,915.69 |
| Profit | 630.14 | 505.18 |
10. JK Lakshmi Cement
JK Lakshmi Cement, based in Sirohi, Rajasthan, was founded in 1982 as part of the JK Organisation, which is active in the tyre, cement, paper, power transmission and sealing solutions, dairy products, and textile industries both in India and internationally. JK Lakshmi Cement has a large dealer network in Northern, Eastern, and Western India, with over 7,000 dealers. Since FY2015, it has been planning an 8.6 mt capacity increase, with the goal of tripling capacity to 13.3 mt by FY2020. Furthermore, JK Lakshmi Cement was able to lower its standalone net debt to equity ratio to 0.4x in FY2021, down from 0.7x in FY2020 and 1.5x in FY2015, demonstrating effective capital management. It has the ability to expand brownfield to 20 mt in a short period of time.
| | | |
| --- | --- | --- |
| JK Lakshmi Cement | FY21 | FY20 |
| Revenue | 4,727.44 | 4,364.07 |
| Profit | 405.38 | 248.04 |