Ramco Cements plans Rs 636 cr capacity expansion in Tamil Nadu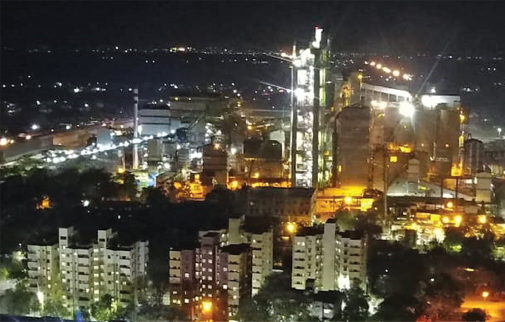 Ramco Cements plans Rs 636 cr capacity expansion in Tamil Nadu
28 Jul 2021 CW Team
Ramco Cements to invest Rs 476 crore in an expansion and modernisation initiative at its Ramasamy Raja Nagar factory in Tamil Nadu.
The company intends to construct a 3,000 tonne per day clinker mill (tpd). The old kiln, which can produce 1,040 TPD, will be decommissioned. The annual net clinkerisation capacity would rise from 1.09 to 1.44 million tonnes (mtpa).
According to AV Dharmakrishnan, Chief Executive Officer of the company, the unit should be operational in 15 months after receiving the Environment Clearance (EC), which is expected in September.
The company aims to expand its dry mortar manufacturing with an investment of Rs 169 crore. It plans to construct four units, each worth Rs 40 crore within existing cement plants in Tamil Nadu, Orissa, and Andhra Pradesh.
This is primarily for the manufacturing of high-value commodities such as -- waterproofing, repair products, and flooring screeds and liquid products.
Meanwhile, the net profit of the company increased by 54% to Rs 169 crore in the first quarter of FY21, compared to Rs 110 crore in FY20, owing to higher prices and cost-cutting efforts during the lockdown.
The company made a net profit of Rs 214 crore in the March 2020 quarter.
EBITDA increased by 37% to Rs 370 crore in the June quarter, compared to Rs 270 crore the previous quarter.
Cement sales increased by 11% to 21.41 lakh tonnes, up from 19.37 lakh tonnes, resulting in a 17% increase in revenue to Rs 1,235 crore versus Rs 1,052 crore.
The performance was aided by tight cost control methods in manufacturing processes and austerity measures adopted to control fixed overheads, etc. The cost of materials per tonne of cement grew to Rs 828 in Q1 FY21, up from Rs 797 in the previous quarter. Similarly, due to a 29% increase in fuel prices year over year, logistics cost per tonne increased to Rs 1,073 from Rs 1,042.
The cost of power and fuel per tonne has risen to Rs 1,031, up from Rs 780 previously.
---
Also read: Ramco Cements to expand cement capacity
Also read: Ramco Cements' Q4 results: Net profit jumps to Rs 216 cr in FY21