Pre-mixed, ready-to-use, bagged, dry concrete is here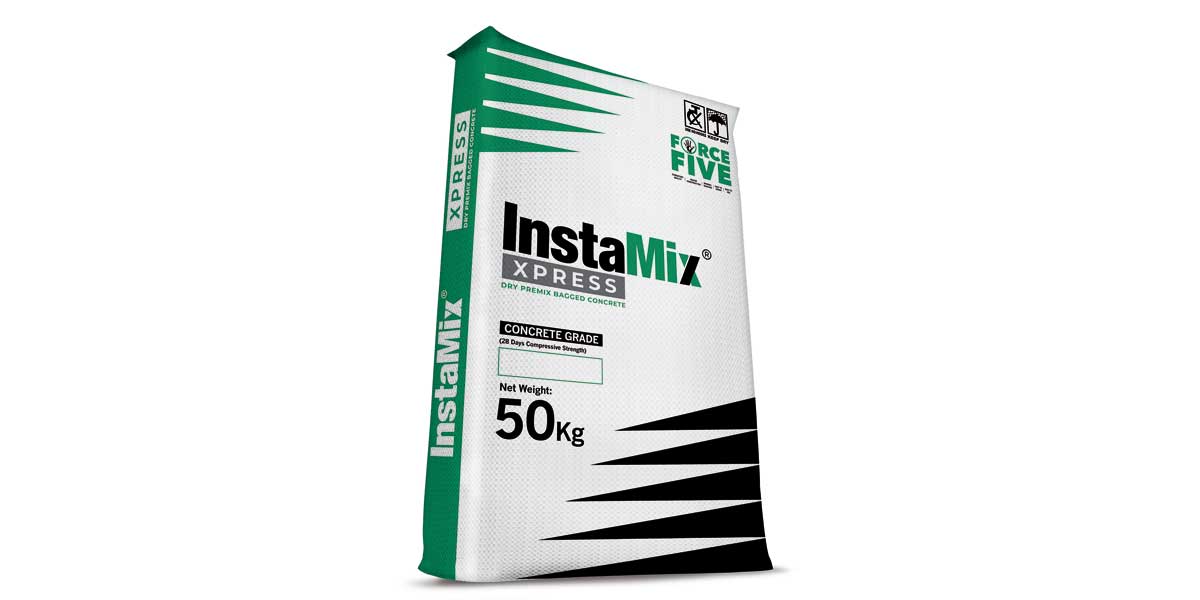 Pre-mixed, ready-to-use, bagged, dry concrete is here
Nov 02 2020,05:11 PM Editorial Team
Nuvoco Vistas Corp, a building materials company owned by the Nirma Group, has launched a premixed, ready-to-use, bagged, dry concrete. A company release says that it is "premium quality concrete available anytime anywhere ... easy to use regardless of the desired quantity".
The new product, InstaMix Xpress, is a pre-blended mixture of cement, sand and aggregates with special admixture, requiring only the addition of water before pouring the concrete. Chief Strategy and Marketing Officer Madhumita Basu pointed to its availability in 50 kg sealed bags with minimal on-site wastage as the main edge of the product. It is produced in a controlled environment and is fast, easy-to-use, and ready-topour in three steps: Open, Mix and Pour—needing only the bag to be opened into a pan or mechanical mixer as per the requirement; 4-5 litres of potable water per bag to be added, concrete mixed uniformly; and finally, the preparation poured.
Prashant Jha, Chief of Nuvoco's Ready-mix Business, added, "We are launching it in Siliguri, Shillong, Guwahati and some parts of West Bengal. These primarily hilly areas, which are tough to access, make it difficult to get hold of consistently superior quality concrete. This, in turn, compromises the quality of construction. Due to the convenience and ease-of-use offered by InstaMix Xpress, people here will now have access to reliable and top-quality concrete as per their requirement." In response to a question from CW, Jha said a few cement manufacturers tried to produce Readymix plants at a local level, but they were not able to control the quality of the product.
Currently, a majority of small concrete work is done by mixing cement, aggregates and water at site. The challenge lies in getting quality aggregates, cement and sand in small quantities. In addition, wastage of raw materials and labour availability to do small jobs and storage issues at site have also been reported as operational issues. Nuvoco says their InstaMix Xpress is good for a wide range of concrete applications including structural repairs, IHB slabs and beams, columns, and staircases, and so forth.
Nuvoco Vistas Corp offers products under three business segments, cement, Ready-Mix Concrete (RMX) and Modern Building Materials (MBM). Nuvoco is a leading cement manufacturer in India.
Coming up this month: Exclusive interview with Prashant Jha by Indian Cement Review
Opinion Poll
Question : How can India stem inflationary trends likely from the currently all-time-high steel prices?