ReNew Power eyes merger with SPACs for US listing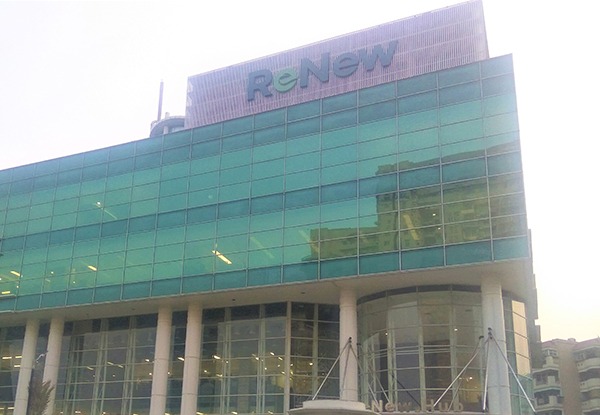 ReNew Power eyes merger with SPACs for US listing
Indian renewable energy major, Renew Power, an independent power producer (IPP), is exploring a merger with one of the US-listed blank cheque financiers to capitalise on the growing frenzy of such vehicles that are created for the sole purpose of acquiring an existing company.
The Goldman Sachs group-backed company held preliminary discussions with blank cheque financiers, also known as special purpose acquisition companies (SPACs), such as Peridot Acquisition Corp and RMG Acquisition Corp II, said sources.
Renew Power has 5.56 GW of operational solar and wind assets and 4.76 GW in the pipeline.
SPACs raise cash on the stock market and hunt for a private company to take public and are poised to be a key funding source as environmental, social and governance (ESG) investing takes centre stage.
Sources said the SPAC discussions are ongoing, and there is no guarantee that it will yield in a transaction.
---
4th Indian Cement Review Conference 2021
17-18 March
Make in Steel 2021
24 February
---
About 30 companies in the sustainability, environment, energy and frontier mobility sectors, several of them backed by venture and private equity (PE) investors, had announced mergers with SPACs last year, involving investments of around $14.3 billion, as per data from Nomura Greentech, a division of investment bank Nomura Securities.
About 30 more SPACs that raised $9 billion in capital were still seeking clean technology acquisition targets as of the end of the year, as per the data.
Goldman Sachs and Morgan Stanley are working with Renew Power in its fundraising efforts, while Bank of America (BoA) is representing the SPACs.
Analysts believe other than being a major trend, listing via a SPAC has several advantages, including discovering value upfront and then marketing the issue to secure more investors.
SPAC vehicles can use future projections instead of relying on historical numbers, as stipulated in IPOs.
Opinion Poll
Question : The Budget will influence your business the most in terms of