Top 10 Power Companies of India in 2022!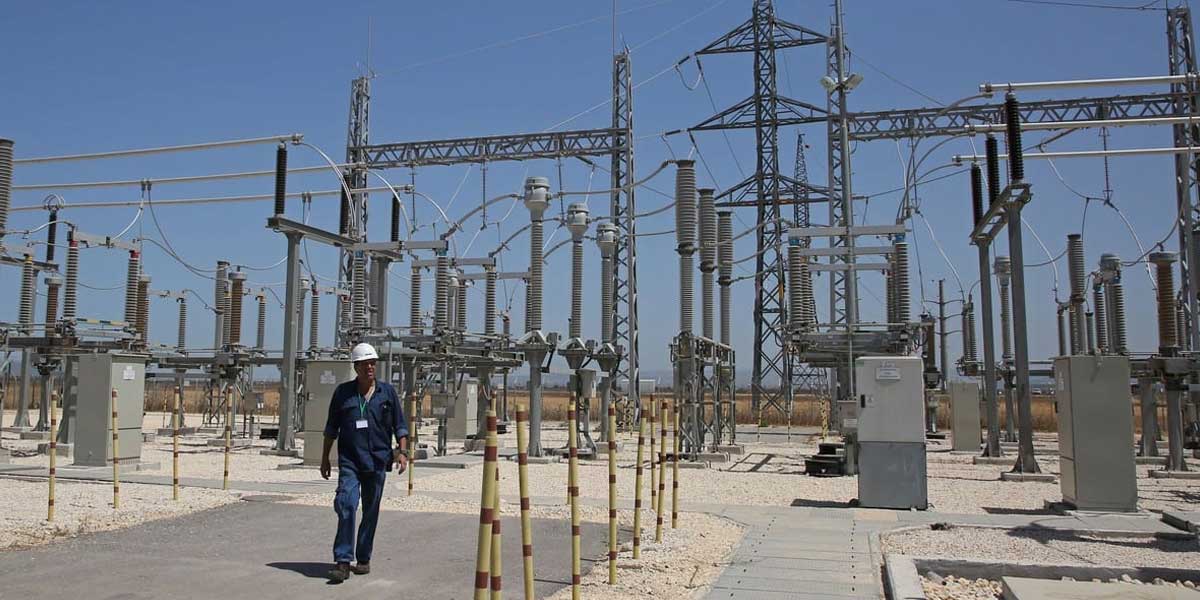 Top 10 Power Companies of India in 2022!
12 Jan 2022 CW Team
Power is a fundamental element in an individual's life that propels infrastructural development driving speedy economic growth. India's electricity industry is among the world's most dynamic and comprehensive. Power production resources include coal, lignite, natural gas, oil, hydro, and nuclear power, as well as viable non-conventional alternatives including wind, solar, and agricultural and domestic waste. The nation's electricity demand has soared significantly and is forecasted to continue the escalation in coming generations. To satiate the country's burgeoning necessity power, a substantial increase in existing power production is anticipated.
Here we list down the top 10 power companies in India known for their excellent contribution to uplifting national development.
1. Adani Transmission
Adani Transmission Limited (ATL), based in Ahmedabad, Gujarat, is among India's leading power transmission corporations, having operations spread widely across the country. ATL maintains and operates high-voltage AC transmission lines and substations with voltage ranges of 132kV, 220kV, 400kV, and 765kV, as well as high-voltage DC transmission lines and substations with voltage levels of +/- 500kV. Presently ATL has a network of more than 18,500 ckt km of transmission lines and a power transformation potential of approximately 38,600 MVA.
2. NTPC
Established in 1975, NTPC is headquartered in New Delhi. NTPC Limited is a renowned public sector undertaking in India that is involved in the production and supply of electricity. It has transitioned from fossil fuels to now producing electricity using hydro, nuclear, and renewable energy resources. This expedition will help the company curtail its carbon footprint by cutting greenhouse gas emissions. It offers a wide range of products and services includes electricity production & transmission, natural gas exploration, allocation, and conveyance. The corporation has also dabbled into oil and gas exploration along with coal mining activities.
3. Powergrid
Powergrid was incorporated in 1989, to implement, maintain, and design the high voltage generating infrastructure for the nation. It is a central public sector company and is currently the largest electric transmission system in the country. Its transmission network comprises a net transformation potential of 3,67,097 MVA, involving 164,511 circuit kilometers (ckm) Transmission Lines and 243 EHVAC and HVDC substations. Upon the transmission network, POWERGRID distributes roughly half of the entire power produced in India. The government of India presently owns 51.34 % of the corporation, with the public owning the remaining 48.66 percent.
4. TATA Power
Headquartered in Mumbai, TATA Power is the largest private-sector Power Company in India having an operational production potential of around 10,577MW. Tata Power, along with its divisions and business ventures, has a total output capacity of 13,061 MW, including sustainable energy accounting for 32%. The organization is one of the leading private operators in each supply cycle area, involving solar rooftop and value-added solutions. It has 12 million distribution consumers.
5. JSW Energy
Established in the year 1994, the company has its base in Mumbai, Maharashtra. JSW is counted among the best power companies due to its blending guiding principles, encompassing organized management, having world-class operations, ethical, financial, and ecological perks. Presently, the corporation generates 4,559 MW, with 3158 MW of thermal power, 1391 MW of hydropower, and 10 MW of solar electricity.
6. NHPC
NHPC stands for National Hydroelectric Power Corporation and was founded in 1975. It is an Indian Government hydropower board that is operated by the Ministry of Power a part of the Government of India. The Indian government and state governments possess 74.51 %, while the remaining 25.49 % are owned by the common masses. The company has its base in Faridabad with services involving generating electricity and trading energy. Additional energy sources used by the corporation include solar, geothermal, tidal, and wind. NHPC Ltd owns and executes 20 hydropower plants.
7. Torrent Power
Based in Ahmedabad, Torrent Power is one of the leading power companies in India having its services in several parts of Gujarat, Maharashtra, and Uttar Pradesh. Supply and production, energy trading, power generation, and wind energy are among the company's products. Torrent is one of the country's best-run power companies, having extremely effective production units. It has a spectrum of coal-fired, gas-fired, and renewable power plants with a cumulative capacity of 3879 megawatts (MW). With state-of-the-art technology and built-in performance structural elements, the Group's gas-based facilities have a higher sustainability worth.
8. Reliance Power Ltd
Reliance Power Limited is a subsidiary of the Reliance Group, India's largest corporate conglomerate. Reliance Power is a company that develops, builds, and operates power plants in India and around the world. The Company owns and operates a substantial spectrum of electricity output capacity, both operational and under construction, through its affiliates. The company's operating power-producing plants are over 6000 MW. Three coal-fired projects are being developed, including reserves from confined mines and supplies from India and overseas. One gas-fired project is being developed; and twelve hydroelectric projects are being devised, with six in Arunachal Pradesh, five in Himachal Pradesh, and one in Uttarakhand.
9. SJVN
Satluj Jal Vidyut Nigam briefly termed SJVN, was incorporated in 1988. Solar power, power transmission, and consulting are among the company's offerings. Including its two hydropower plants, Nathpa Jhakri and Rampur, the firm has a cumulative working hydropower capacity of 1912 MW. It also has a wind power capacity of 97.6 MW and a solar power capacity of 6.9 MW.
10. CESC
CESC Ltd stands for Calcutta Electric Supply Corporation) is one of India's leading power generation firms. Mr. R.P. Goenka started the corporation, which is centered in Kolkata. CESC is India's first completely integrated electrical service business. Since 1899, the company has been producing and transmitting electricity in Kolkata and Howrah. CESC participates in the generation, transmission, and supply of electricity on a private basis. The firm is the only primary electricity distributor in a 567-square-kilometer area of Kolkata and Howrah, serving 2.9 million household, industrial, and commercial customers. It owns and runs three thermal power plants with an aggregate production of 1125 MW.